'90 Day Fiancé': Larissa Dos Santos Lima Just Posted a Hilarious Video of Her and Eric Nichols Dancing — Fans React
Larissa Dos Santos Lima has made a real name for herself on 90 Day Fiancé and 90 Day Fiancé: Happily Ever After. In the new fifth season of Happily Ever After, Larissa gets back together with her ex-boyfriend, Eric Nichols. They seem happier than ever according to a new video posted to Larissa's Instagram. Read on to learn more and what fans are saying.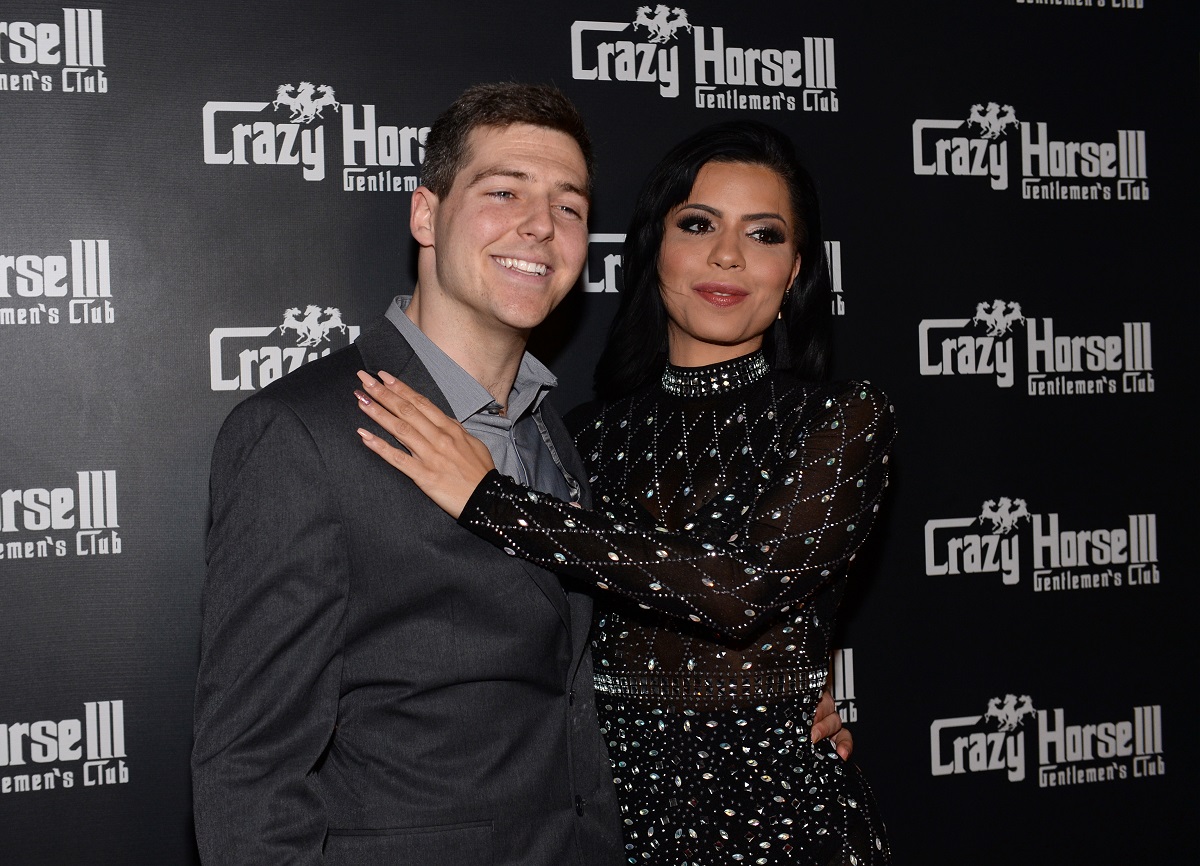 Larissa Dos Santos Lima is recovering from surgery
Larissa recently had some abdominal surgery, and she's been extremely open about her experience with plastic surgery in the past. She recently posted some information to her Instagram saying that she has diastasis, which is a condition where the large abdominal muscles actually separate.
Larissa underwent an abdominoplasty, which is commonly referred to as a "tummy tuck." An abdominoplasty is a procedure in which skin and fat are removed. Larissa spoke about it in a recent Instagram post where she was candid about her choice.
"I'm very pleased with my decision to go through with the abdominoplasty," Larissa said on Instagram. "Now, I will have a better quality of life by being able to eat healthy and not starve to achieve a flat tummy. Very soon, I will be able to do ab and core exercises."
Larissa just posted a hilarious video of her and Eric Nichols dancing
RELATED: '90 Day Fiancé': Fans React to Larissa Dos Santos Lima's Conversation With Colt's New Girlfriend
In another post of Larissa, she's in attire looking ready for surgery, and she says Eric is helping her during her recovery journey.
It looks like Larissa is doing better than ever in a new Instagram post that actually includes two videos. Larissa is dancing with Eric and jumping up and down as they hold each other. They're dancing in each other's arms, and it's clear they are both super happy together.
"By your side smiling, is where I always want to be. @ericjosephnichols," Larissa captioned the post.
Fans react to the sweet post
Fans couldn't help but react with well wishes for Larissa and Eric as they take on life together. A lot of fans are happy for Larissa and glad that she's doing so well.
"I'm really happy for you two," an Instagram user wrote in the comments.
One fan says they're happy things are "working out" for Larissa. "I'm happy that things are working out for you," a fan said.
Another fan is happy Larissa and Eric are still together. "Can I just say how glad I am that you guys are still together? I was rooting for you, Larissa," a fan wrote.
"You look gorgeous and it's so nice to hear your laugh," an Instagram user wrote.
One fan thinks it's "great" to see Larissa in this way. "Great to see you smiling," said a fan.
"My favorite couple," a fan wrote about Larissa and Eric.
Chantel Everett, from The Family Chantel and other 90 Day Fiancé shows, commented to say: "Happiness agrees with you😘💕."
Even Jess Caroline, who is currently dating Larissa's ex-husband, Colt Johnson, in the new season of the series, commented with, "💜."
Fans seems to be extremely happy for Larissa, and it's clear she's in a good place with Eric Nichols.