'90 Day Fiancé': Larissa Dos Santos Lima Opens up About Mental Health Struggle, Says She's 'Never Gonna Wake up and See the Sun Again'
'90 Day Fiancé' star Larissa Dos Santos Lima has been going through a lot lately. She recently opened up about her mental health.
Larissa Dos Santos Lima garnered a lot of attention in the 90 Day Fiancé world when she moved to America to marry Colt Johnson. Lima and Johnson's relationship didn't work out and Lima moved on to Eric Nichols. Since then, Lima got fired from TLC, was almost deported, and broke up and got back together with Nichols more than a few times. Now, it all has gotten to be too much for Lima and she's speaking out about her mental health.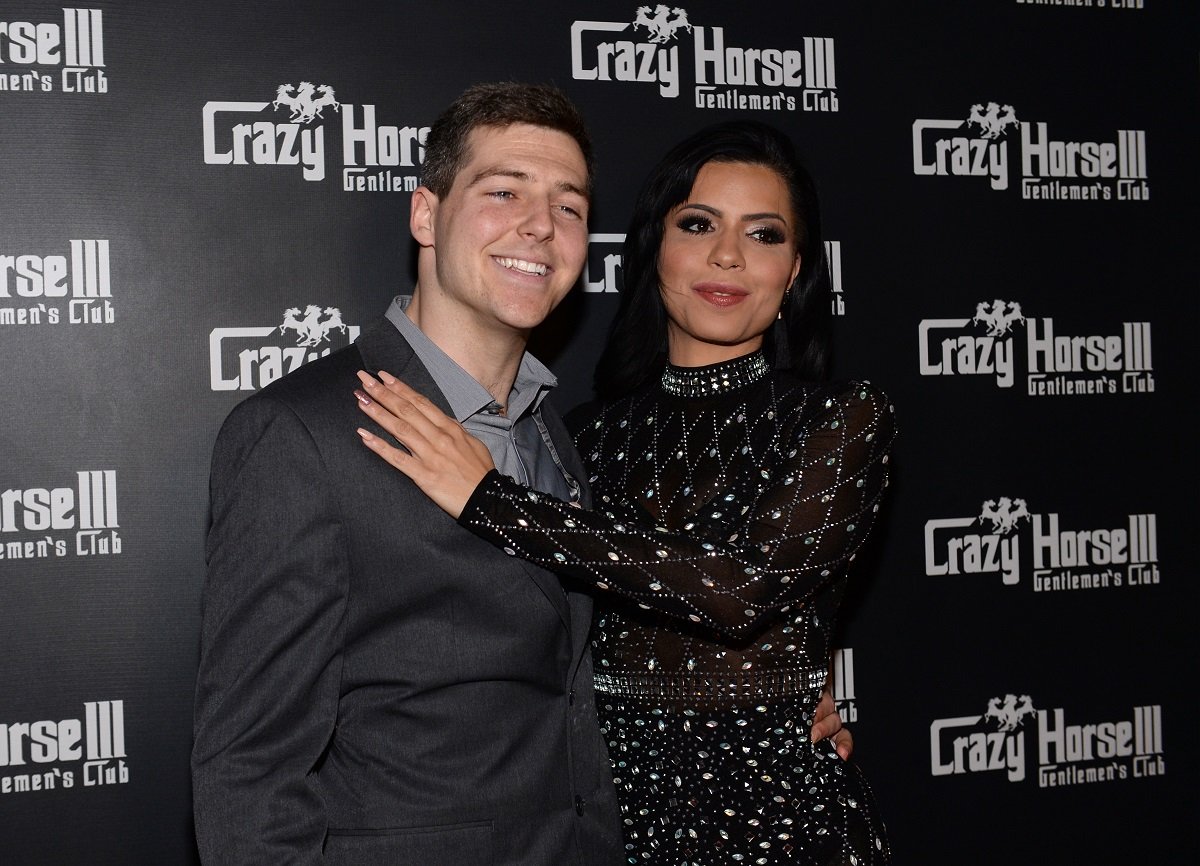 Larissa and Colt's abusive relationship
Lima originally came to America to marry Johnson. Though they did tie the knot, their relationship quickly became toxic and Lima was arrested and eventually charged with misdemeanor domestic battery. The two got divorced in 2019.
Larissa was fired from TLC
After leaving Johnson, Lima got involved in the world of adult entertainment. Because of this, TLC eventually fired her.
"Dear Friends and Followers, I want to make a statement for you, I'm no longer a cast member of the show '90 Day Fiancé,'" Lima wrote in a deleted Instagram post. "Because of my show with CamSoda, I was released from my contract with TLC by phone the day before ICE arrested me. I will continue producing content for my official channels on Instagram, OnlyFans, and Youtube. Thanks for your understanding, love, and attention."
After being let go, Lima opened up about how bad reality tv had been for her mental health.
"I was ready and happy," she told blogger John Yates of being fired. "People think we are on reality tv and we like the clout. Yes, it opens doors. But we also deal with too many bad things and the network doesn't give you any help with that," she continued.
"It was affecting my mental health," Lima said. "It was affecting the way that I see my body because the bullying that you suffer online is all the time. It's women bullying women all the time. So I thought, 'wait I can do my OnlyFans, don't be famous, make my money, and don't have to deal with that.'"
Larissa Dos Santos Lima was almost deported
After being arrested by ICE, fired, and breaking up with her fiancé, Lima felt pretty low.
"When I was arrested by ICE, I didn't [expect this] (obviously) but now I'm dying every day because I don't have my passport," she previously revealed, according to In Touch. "I can't fly. I am stuck in Colorado Springs [with] cold, gray [skies]. I don't step out of the bed or outside. I even can't say goodbye to my family because I can't live in the U.S.A."
"I just wish [I had] my life back!! [I'm] never gonna wake up and see the sun again," she continued. "[I'm] utterly disappointed. [I] utterly regret."
Lima recently returned to social media after taking an Instagram break and updated fans on how she was doing.
"Thank you for everyone that [sent] me a message, followers and people I already DM back [and] forth on my Instagram," she wrote on her Instagram story on April 23.
Lima went on to reveal that several people in the 90 Day franchise reached out to check on her during her social media hiatus, including Johnson and his mother Debbie, and Johnson's rumored fiancée, Vanessa Guerra.