'90 Day Fiancé': Larissa Dos Santos Lima Reveals Boob Job Results, Announces Live Adult Webcam Show
'90 Day Fiancé' star Larissa Dos Santos Lima took to Instagram on Sept. 14 to share her new look after multiple plastic surgeries—and to announce her upcoming live webcam performance.
After divorcing Colt Johnson, 90 Day Fiancé star Larissa Dos Santos Lima moved on to her new boyfriend, Eric Nichols—and an entirely new body, too. On recent 90 Day Fiancé: Happily Ever After episodes, Larissa underwent rhinoplasty and breast implants. But that was just the beginning of her head-to-toe transformation.
On Sept. 14, the 34-year-old Brazilian beauty took to Instagram to debut her new look and to announce the launch of her new career in the adult industry on the live webcam site, CamSoda.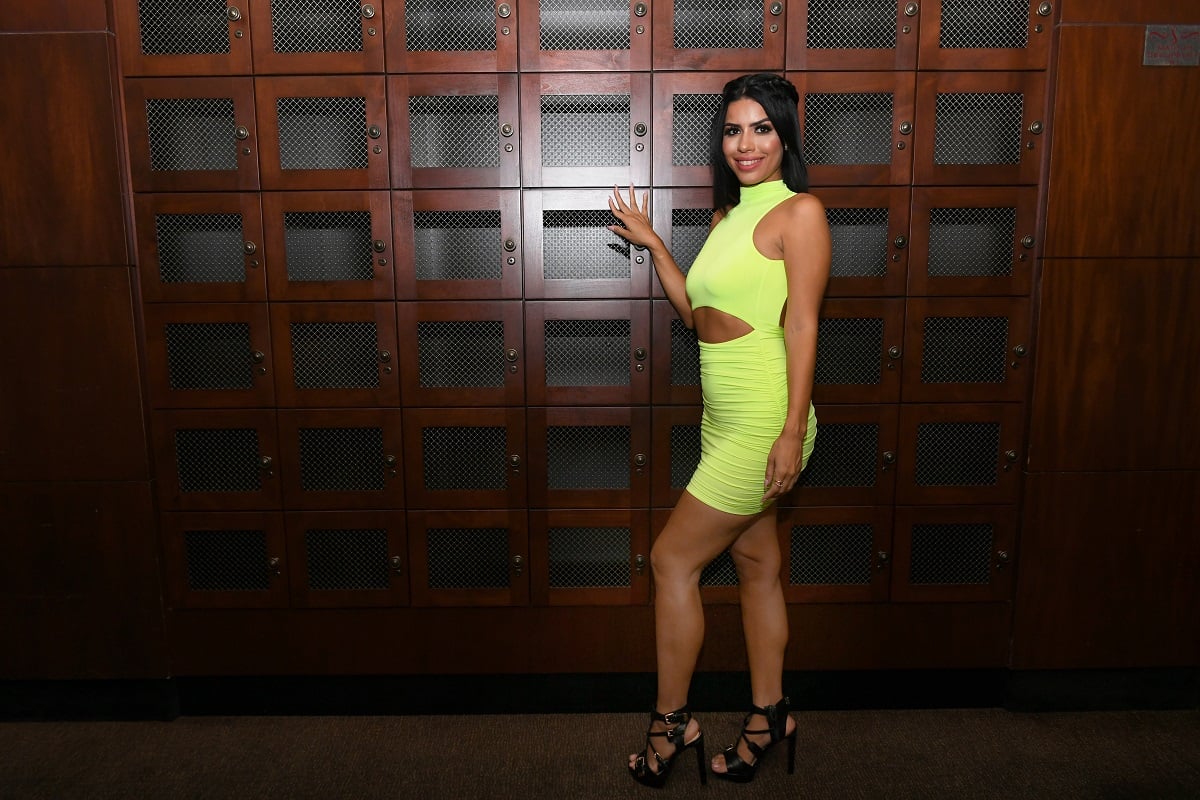 Larissa debuted her new look on Instagram
On Sept. 14, Colt's ex-wife debuted her new look on Instagram. While the 90 Day Fiancé star has always been open about her glam makeover, this was the first time she shared snapshots of the results of her breast implants, Brazilian butt lift, and rhinoplasty on social media.
After Larissa divorced Colt, she lost a significant amount of weight. The Brazilian mom also sought out Botox, dermal fillers, hair extensions, cheek and chin implants, butt injections, a tummy tuck, and liposuction. Larissa's boyfriend Eric helped her out throughout the process, serving as her caretaker as she recovered from her many procedures.
While some viewers were shocked at Larissa's new look, suggesting she no longer looked like herself, most 90 Day Fiancé fans' reactions to her huge transformation were positive. Many fans gushed over Larissa's "revenge body" and congratulated her on "looking like a model."
One fan told Larissa that her newfound confidence was now shining through.
"You were already beautiful Larissa, but I know now YOU actually feel beautiful," the Instagram user wrote. "When I was scrolling through my feed here, I thought this was a Kim Kardashian post. You are on fire mama."
She revealed that she would be performing on CamSoda
Larissa has been hinting on social media for months that she would be pursuing a career in the adult industry to some extent, especially nude modeling. In the same Instagram post, the 90 Day Fiancé star announced that that career would officially begin at 9 p.m. EST/6 p.m. PST, where she will perform live for fans on the adult webcam site, CamSoda.
"Supriseee!" Larissa wrote on Instagram. "My first show with @camsoda tonight at 9 pm EST/6 pm PST! 🥰💣🔥 I'm so excited to show my new look. Meet me there."
According to TMZ, the live show will feature Larissa covered in body oil in a thong bikini and lingerie. From Larissa's announcement, it looks like there will be more performances to come.
Colt's ex also announced the launch of her OnlyFans account
Like her boyfriend, Eric, who is already very active on OnlyFans, Larissa will be showing off her revenge body on the mostly-NSFW, subscription-based platform as well.
In past Instagram stories, the 90 Day Fiancé star announced that she would launch her OnlyFans site—like many of her castmates, from Evelin Villegas to Deavan Clegg, Corey Rathgeber, and Anfisa Nava—in mid-Sept. 2020.
It looks like the big day has finally arrived.
Many 90 Day Fiancé fans asked Larissa when they'd be able to see her on OnlyFans after her CamSoda announcement. Larissa announced that she would share the link on Sept. 15, most likely hoping to capitalize on her success after the live performance the night before.