'90 Day Fiancé': Larissa Dos Santos Lima Reveals Her New Look to Her Friends
On 90 Day Fiancé: Happily Ever After, Larissa Dos Santos Lima finally went through with her plastic surgery. She had a breast augmentation, as well as a nose job. Eric Nichols, her boyfriend, was there with her when she went in for surgery, and he was there to assist her after surgery as well.
This week, Larissa shows off her new look to her friends a few months after having the work done. How do they react? We've included all the pertinent details below.
Larissa Dos Santos Lima goes in for her plastic surgery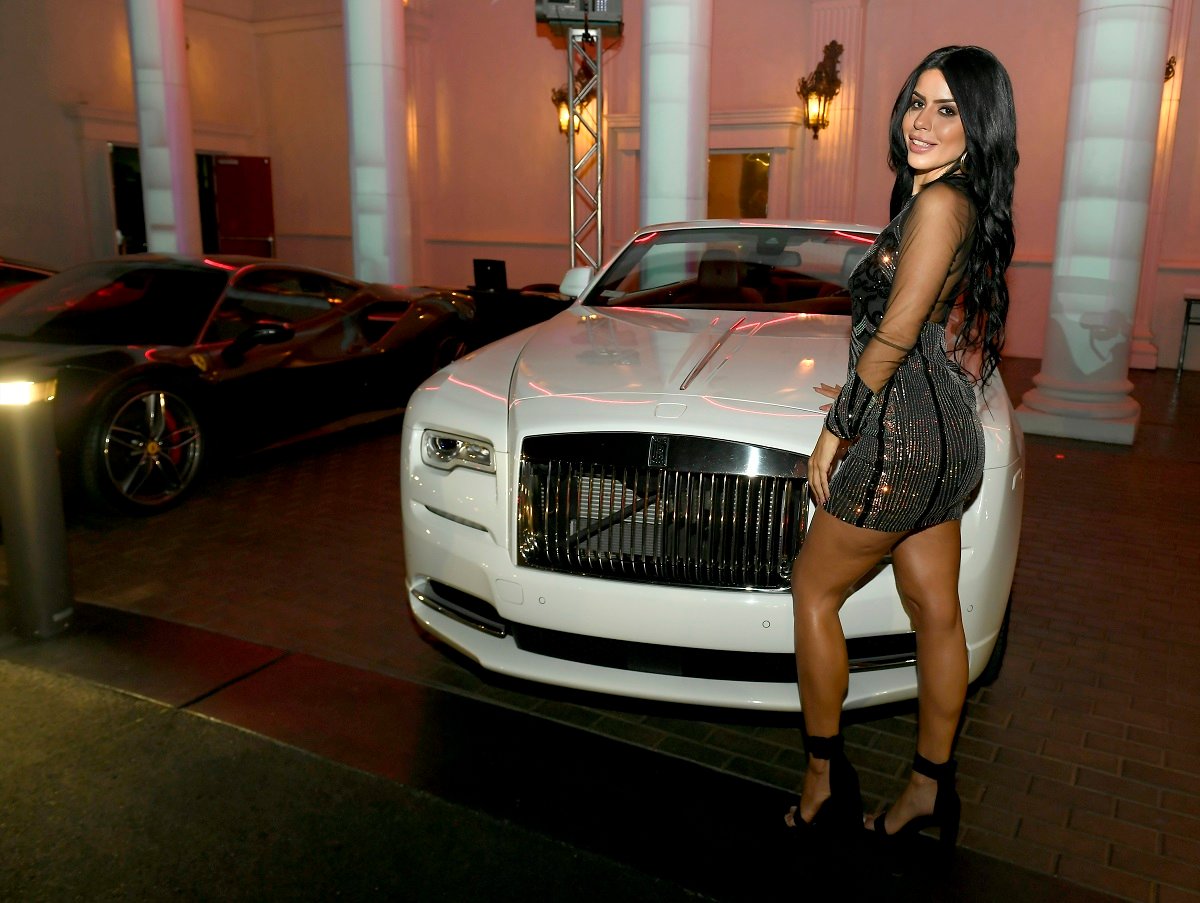 Larissa found her plastic surgeon through a friend of hers named Heather. Dr. Lane Smith provides Larissa with a consultation, and she eventually settles on the 700 CCs for her breasts. She also has her nose looked at, and she goes through with the surgeries at the same time.
On the day of her procedure, Eric drives her to the doctor's office where the work will be performed. Once they get there, Larissa puts on her cap and gown, and prepares to go under the knife. After several hours have passed by, Eric gets concerned when he doesn't get immediate news about Larissa. Eventually, Dr. Lane emerges to say it went well.
Eventually, Larissa is wheeled out, and in a lot of pain. She's all bandaged up on her face, and she gets some assistance getting into the vehicle. At home, Eric helps her into bed, and proceeds to take care of her while she recovers.
Larissa reveals her new look to her friends
RELATED: '90 Day Fiancé': Eric Nichols Wonders If Larissa Dos Santos Lima's Plastic Surgery Is 'Worth the Risk'
Two months have gone by, and Larissa is ready to show off her new look. Eric waits outside on the porch for everyone to arrive. Larissa walks out wearing a revealing bathing suit and shorts, complete with her new look of course.
"I've been in America for almost two years, and finally I feel like the things is getting better for me," Larissa tells the cameras. "I feel great about my body and I'm really enjoy the new boobs and the new nose. Really make a big difference in my life."
Larissa says that she's healed from surgery, and she wants to show her new look to her friends. Carmen and Hannah finally arrive, and they sit down for a chat.
"Mind blown, they are so big," Hannah tells producers about Larissa's new breasts. "But, she pulls it off, and they look really good on her."
"You look like a total different person to me," Carmen says to her friend. Hannah asks to touch Larissa's chest, and she does.
Hannah asks if Larissa feels like this is who she is, and Larissa says, "I feel like it's more who I am."
Larissa also reveals that she isn't done with plastic surgery. She plans to have her stomach done, but Eric interjects that they agreed that he won't be her nurse during the next procedure.
Larissa's friends got to see her new look, and it goes surprisingly well. We'll see how things go for Larissa at the Tell All.