'90 Day Fiancé': Larissa Dos Santos Lima Reveals How Much Money She Makes Monthly From Onlyfans
Larissa Dos Santos Lima is making money on her own. After getting fired from the 90 Day Fiancé franchise, she has found a way to make a significant amount of money. Now that she doesn't have to worry about the show anymore, Dos Santos Lima has been devoting her time to OnlyFans and it has definitely paid off.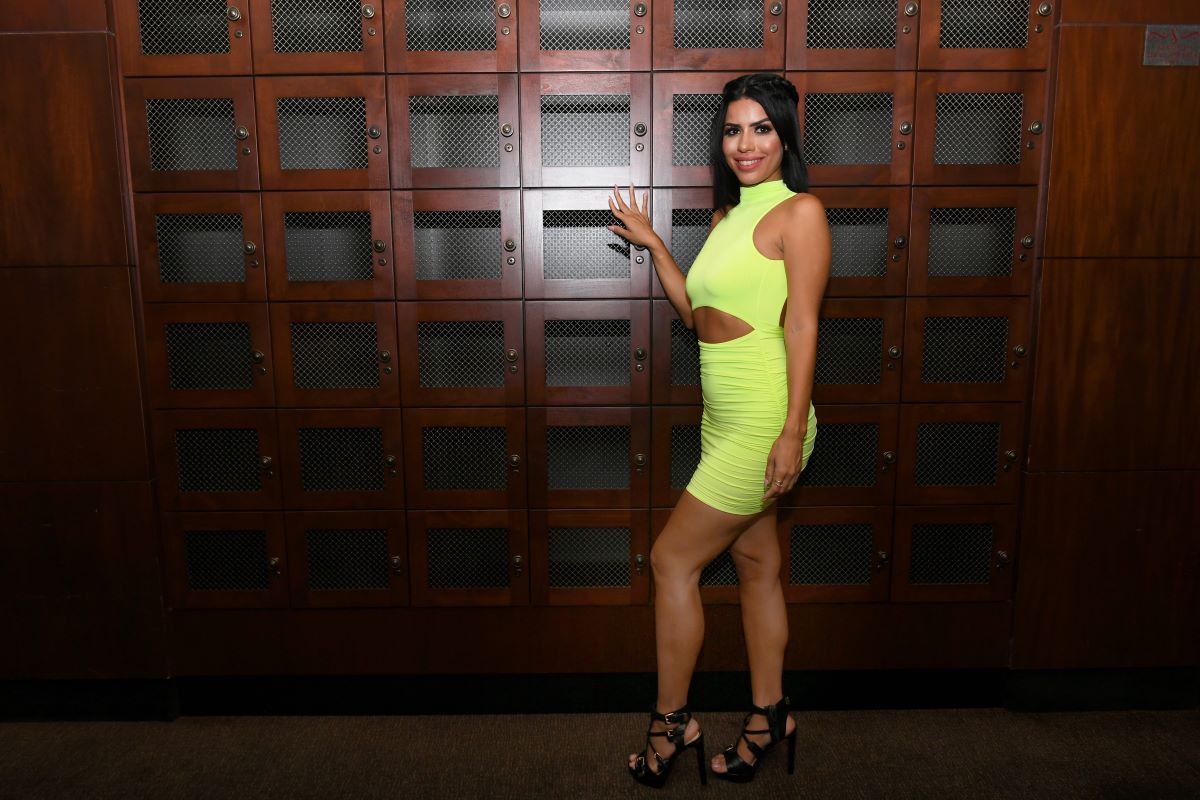 Larissa got fired
Dos Santos Lima appeared on 90 Day Fiancé with her ex-husband Colt Johnson. Once the two got married, a lot of domestic issues started occurring and she ended up getting charged with misdemeanor domestic battery. She and Johnson divorced in May 2019. After the divorce, Johnson and Dos Santos Lima both remained a part of the franchise and appeared on Happily Ever After. Unfortunately, Dos Santos Lima was recently fired from that show.
"Dear Friends and Followers, I want to make a statement for you, I'm no longer a cast member of the show '90 Day Fiancé,'" she wrote in an Instagram post. "Because of my show with CamSoda, I was released from my contract with TLC by phone the day before ICE arrested me. I will continue producing content for my official channels on Instagram, OnlyFans, and Youtube. Thanks for your understanding, love, and attention."
How did Larissa feel about getting fired?
The former reality star wasn't upset about losing her job.
"I was ready and happy," she told blogger John Yates of how she felt about being let go. "People think we are on reality tv and we like the clout. Yes, it opens doors. But we also deal with too many bad things and the network doesn't give you any help with that."
Getting fired from the franchise made her think of other ways to make money.
"It was affecting my mental health," she said. "It was affecting the way that I see my body because the bullying that you suffer online is all the time. It's women bullying women all the time. So I thought, 'wait I can do my OnlyFans, don't be famous, make my money, and don't have to deal with that.'"
How much does Larissa Dos Santos Lima make a month on OnlyFans?
Dos Santos Lima has been open with fans since starting her OnlyFans journey. In a recent Instagram Q&A, fans asked how much money someone like her who was popular could expect to make on OnlyFans per month. She responded, "40K."
Dos Santos Lima also revealed that she only uses a tripod and her iPhone to shoot her content which means she has very little overhead.
In another Instagram Q&A, she told fans that she spends "hours chatting and thinking about photoshoots, videos, and clothes" for her content.
Do all stars make that much?
While several 90 Day Fiancé stars have started OnlyFans accounts not all of them have been able to make as much money as Dos Santos Lima. Deavan Clegg of The Other Way has only charged $3.75 a month in the past for her videos.
Stephanie Matto, who is a veteran at using the platform, has figured out how to make the most out of it.
"I am not full of si*t or trying to sell you a lie," she said in a deleted Instagram story captured by Nicki Swift. "The proof is there, I have the tips and tricks on how to make a living doing this, and it may not be easy, but it's possible!"
According to the outlet, in 14 days in August, Matto made $10,000 in subscriptions, $1,000 in tips, and $23,000 in messaging fees.