'90 Day Fiancé': Larissa Dos Santos Lima Says Getting Fired From TLC Was 'For the Best' in Fan Q&A
After former 90 Day Fiancé star Larissa Dos Santos Lima divorced Colt Johnson, she took on the challenge of transforming herself from head to toe. The Brazil-born beauty, who now lives in Colorado with her boyfriend Eric Nichols, underwent major weight loss, as well as cosmetic procedures like breast augmentation, a Brazilian butt lift, rhinoplasty, liposuction, Botox, fillers, and a tummy tuck.
Larissa's plastic surgery wasn't just for her own benefit, however. The 34-year-old launched a career on OnlyFans and the adult cam site CamSoda, which ultimately led TLC to fire her. In a recent Instagram Q&A with fans, the former 90 Day Fiancé star answered curious viewers' questions about OnlyFans modeling, plastic surgery, and her feelings about leaving TLC behind.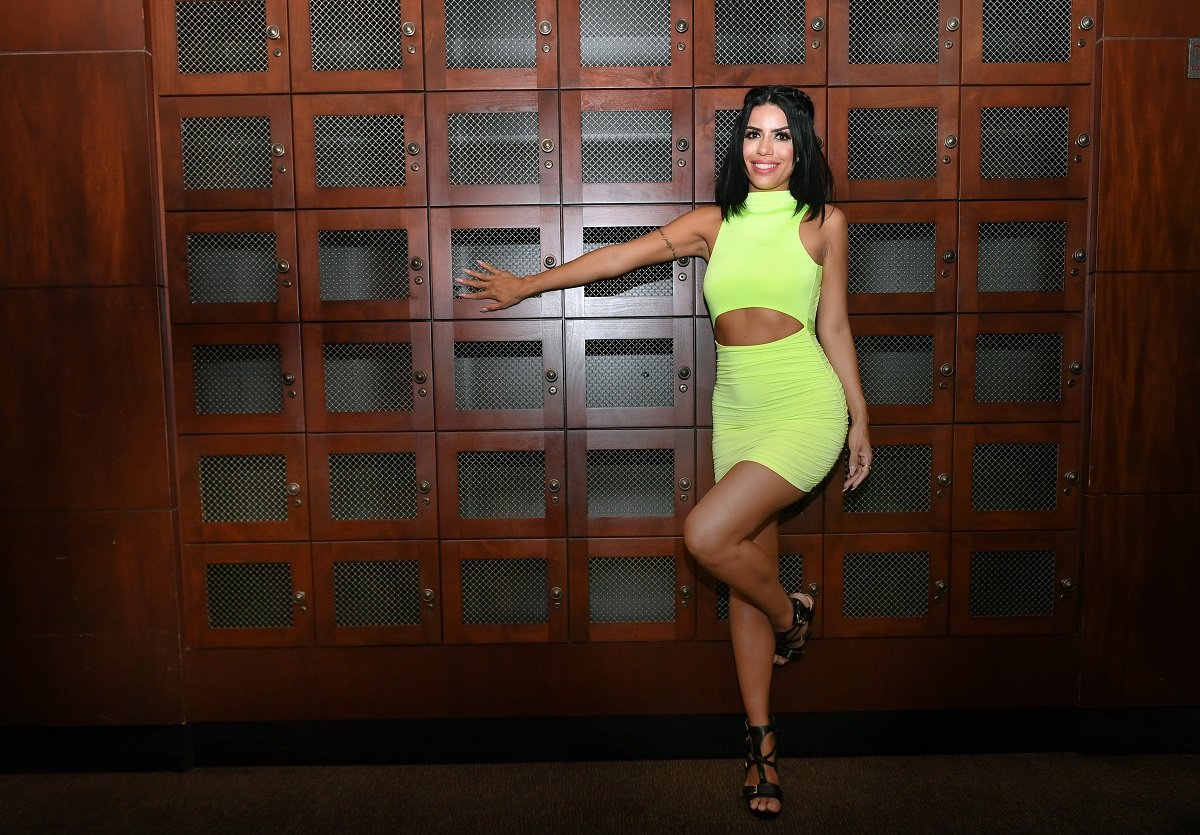 Larissa gave fans advice on developing a platform on OnlyFans
Larissa recently took to her Instagram stories to answer 90 Day Fiancé fans' burning questions about all things modeling, OnlyFans, and plastic surgery. The former TLC star has been very open in recent months about developing more of a "hustler" attitude and an entrepreneurial perspective after appearing on reality TV.
Many of Larissa's followers wanted the inside scoop about how to succeed on OnlyFans, where Larissa has claimed to make far more than she made in her years on 90 Day Fiancé. The Brazilian mom told one fan that signing up for OnlyFans was "very easy" – but succeeding on the platform would take plenty of ambition and strategy.
As for how much money "everyday people" without a reality TV career could make on the platform, Larissa advised fans, "It's really hard to tell. But I see girls that are true hustlers growing their page [from] 3,000 to 30,000 and they are not 'famous.'"
RELATED: '90 Day Fiancé': Which '90 Day Fiancé' Stars Have Had the Biggest Physical Transformations?
Colt's ex-wife offered the inside scoop on the reality of plastic surgery
After Larissa went through one of the biggest physical transformations in 90 Day Fiancé history, she became something of a spokesperson for plastic surgery. She has regularly endorsed the virtues of cosmetic procedures, from building her confidence and restoring her self-esteem to helping her launch a new career.
One curious fan wanted to know if Larissa's Brazilian butt lift was worth it.
"Totally worth it," Larissa replied. "But plastic surgery isn't easy." She explained that the process didn't end with the surgery itself. Recovery could be "very hard."
"You can't expect in one time the results you see on IG," Colt's ex added.
The former TLC star also told one fan that she did, in fact, get nervous about her surgeries. Luckily, she was pleased with the skill and professionalism of both her surgeon (Dr. Lane Smith) and anesthesiologist.
Larissa also revealed that she financed her plastic surgery so she could pay it off in installments. But, she told her followers, there was an even easier way to take on the cost.
"Start your OnlyFans," she advised her fans. "That's the easiest way. In one week, you will pay for your surgery."
RELATED: '90 Day Fiancé': Where Do Cast Members Make Money Outside the Show?
The former '90 Day Fiancé' star said leaving TLC was 'for the best'
After Larissa was fired from TLC, 90 Day Fiancé fans swarmed her social media to express their disappointment. For many fans of the show, Larissa was one of the highlights – especially because of her larger-than-life personality and her ongoing drama with Colt.
But Larissa seems to have taken the move in stride, using it to catapult her into other ventures.
"You were the life of the show," one fan wrote. "Without you it won't be the same, boo hoo!"
Larissa reassured her followers that "other opportunities" were sure to come her way. In the meantime, she added, she still had OnlyFans and YouTube to tell her story.
"I wish TLC didn't fire you," another follower wrote to Larissa. But she said there was an unexpected upside to getting fired, especially after her ICE detention and possible deportation drama in September 2020.
"That was for the best," Larissa replied in her Instagram stories. "I'm very happy that they didn't film my ICE arrest, and I can deal with the most critical part of my immigration journey in peace."
Now, Larissa explained, she had more privacy, as well as more autonomy with which to tell her own story instead of having it told for her by a TV network.