'90 Day Fiancé': Larissa Dos Santos Lima Slams Critics of Her OnlyFans
Larissa Dos Santos Lima is used to speaking her mind and she does not allow fans or haters to trash talk her. Recently, the former 90 Day Fiancé star was fired from TLC for doing a video with adult streaming site CamSoda. Now, Dos Santos Lima is focused on making money through OnlyFans and she doesn't care what haters have to say about it.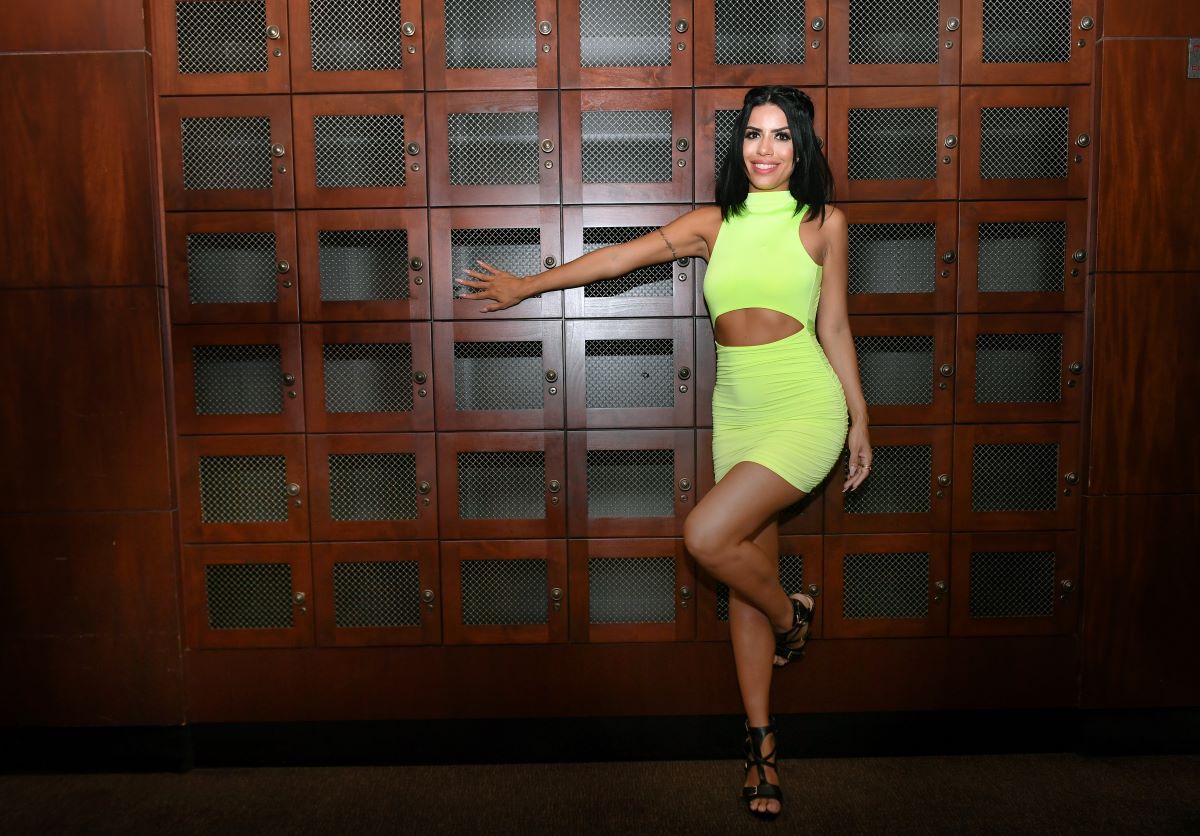 Larissa on '90 Day Fiancé'
When fans were first introduced to the Brazilian beauty, she was engaged to Colt Johnson. She moved to America to marry him. However, things quickly began to go south. Shortly after they moved in together, Johnson and Dos Santos Lima's relationship got violent. She was eventually charged with misdemeanor domestic battery. Johnson and Dos Santos Lima were divorced in 2019.
Larissa Dos Santos Lima gets fired from TLC
Though Dos Santos Lima was done with Johnson in 2019, she wasn't done with 90 Day Fiancé. After originally appearing on season 6 of the show, she also appeared on Happily Ever After with her boyfriend Eric Nichols before being let go.
"Dear Friends and Followers, I want to make a statement for you, I'm no longer a cast member of the show '90 Day Fiancé,'" she wrote in an Instagram post. "Because of my show with CamSoda, I was released from my contract with TLC by phone the day before ICE arrested me. I will continue producing content for my official channels on Instagram, OnlyFans, and Youtube. Thanks for your understanding, love, and attention."
Though the franchise is what made her famous, Dos Santos Lima was not sad to be done with 90 Day Fiancé.
"I was ready and happy," she said to blogger John Yates. "People think we are on reality tv and we like the clout. Yes, it opens doors."
She went on to say that being on the show wasn't all that people think that it was.
"It was affecting my mental health," she said. "It was affecting the way that I see my body because the bullying that you suffer online is all the time. It's women bullying women all the time. So I thought, 'wait I can do my OnlyFans, don't be famous, make my money, and don't have to deal with that.'"
What does Larissa have to say to haters?
Recently, Dos Santos Lima has been posting a lot of sexy content which made fans complain in her Instagram comments. She took to Instagram to tell her fans that she was no longer a part of the franchise and therefore her page would not have anything to do with 90 Day Fiancé.
"Now that I am emancipated and independent, I make decisions for myself, including how I choose to earn money," she captioned a recent picture of herself wearing a bikini. "I will not tolerate anymore bullying.
"My target audience is now all adult, because my main focus is Onlyfans," she continued. "It is for my Onlyfans that I will post any related content on my IG. To the adult women continuously bashing me on their authentic or cowardly fake accounts, unfollow, please. I am here, I am working, and I am paying a lot of taxes. None of you people with your loathing comments and messages have the right to judge me."
She finished by telling people who didn't like her to simply unfollow her.