'90 Day Fiancé': Larissa Dos Santos Lima Tells a Blind Date All About Her 3 Arrests
90 Day Fiancé stars Larissa Dos Santos Lima and Colt Johnson might have had a short-lived, ill-fated marriage. But that doesn't mean they didn't want to move on to new lives, and loves, after it ended.
In a new episode from the fifth season of TLC's 90 Day Fiancé: Happily Ever After, Colt worked things out after a fight with his new Brazilian girlfriend, Jess Caroline. Meanwhile, Larissa headed out on a blind date with a new man after her breakup from her latest boyfriend, Eric Nichols. But things soured on the date when Larissa got real about her past.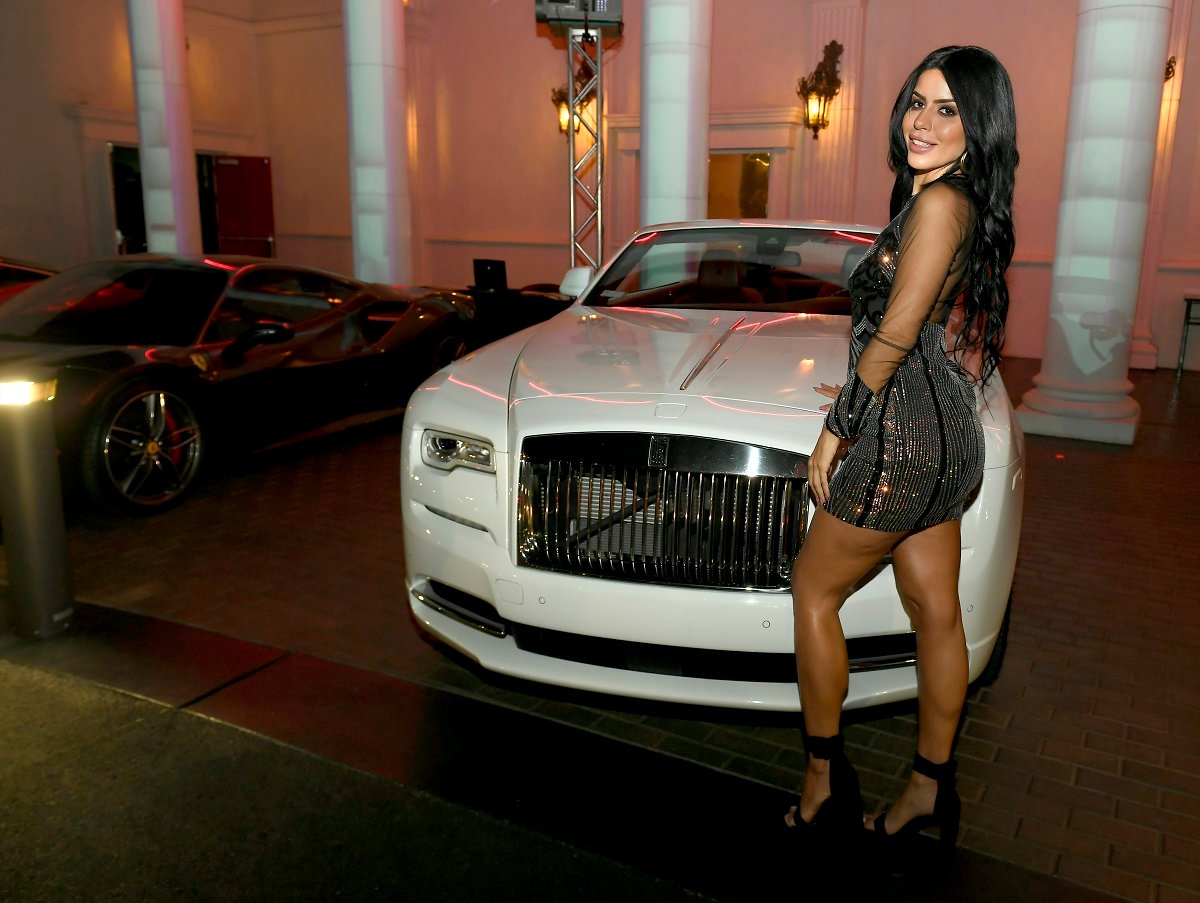 Larissa's blind date started out well
Larissa explained that she'd tried dating apps in Las Vegas, but she wasn't having much luck. Her friend Hannah set her up with a guy she thought might be a good fit. And the 90 Day Fiancé star hoped he had plenty of good looks…and money.
"Hannah thinks this guy is established," she said of her blind date, Matt. "So I'm very excited to go to a date with a man that's not cheap."
At first blush, Matthew and Larissa were attracted to each other. They sat down for caviar and wine at a high-end restaurant and gushed about each other's looks. "I like Matthew's style," Larissa raved to 90 Day Fiancé producers. "He's handsome, sexy, and he's very sweet. Completely different than my exes."
Matthew shared Larissa's initial attraction. "Larissa is absolutely beautiful," he told TLC producers. "She's very well put-together. And the best thing that could happen tonight is that we have incredible chemistry and from here on out, we're together forever."
As for Matt's being "established," Larissa seemed excited on that front, too. "Matt sounds successful," she said. "He's more elegant than I. I feel like he could teach me how to be a lady."
The '90 Day Fiancé' star soon brought up her less-than-savory past with Colt
Soon, however, the conversation turned to something a little less pleasant. Larissa revealed that she had kids back in Brazil—and that she hadn't wanted to bring them to the U.S. because her marriage to Colt was so toxic.
"Why aren't they here with you?" Matt wanted to know, looking a little wary.
Larissa answered bluntly, "When I got married, I had some problems. Legal problems."
Laughing, Matt admitted he was surprised to learn that. "Let's go ahead and find out the legal problems," he probed.
The 90 Day Fiancé star laid it all out on the table, replying, "Guess what? I got arrested. Not one time, but three times."
And Colt's ex-wife wasn't afraid to give a few details, either. "So the first time, I was arguing with my ex-husband, and he just took the phone, and he called the cops," she explained, "and he say, 'My fiancée, Larissa, wants to kill me.' Then the cops came, and I got arrested."
Larissa told 90 Day Fiancé producers she was embarrassed to get into the darker details of her history so soon. "Oh my God!" she said sheepishly. "I can't believe that I just tell him about my arrest. But when I get nervous, I sometimes talk too much and too quickly."
As for Matt, he confessed that he wasn't too thrilled to learn about Larissa's checkered past."We didn't really get to dive deep into her children. I don't think she was quite comfortable explaining that whole situation," he told producers. "But the fact that she's been arrested three times was quite shocking to me. I'm not one to judge, but it's not my preference."
Colt's ex's longing to stay in the U.S. seemed to turn her date off
Larissa told her date that she was still resentful of Colt for calling the police on her, particularly due to her immigration status. Now, she explained, she could get deported because of her arrests.
"If you call the cops on someone, specifically [if] this person is an immigrant, I believe you have no respect to rights," Larissa declared. The 90 Day Fiancé star added that she had applied for a green card, but Colt had removed her affidavit support. So her citizenship status was still very much up in the air.  
"What other values do you look for in a man?" Matt wanted to know.
Larissa quipped immediately, "Citizenship!"
But his date's obvious desire to stay in the U.S. seemed to make Matt uncomfortable. While he told 90 Day Fiancé producers that he'd enjoyed their date, he wasn't sure if it would go anywhere.
"Larissa has a lot of the characteristics that I'm looking for in a woman," Matt said. "However, I'm not really sure if she's looking for love, like, true, intimate, passionate, realistic, authentic love, or if she's just looking for a green card."
As for Larissa, she didn't think she and Matt had made a love connection. But she wasn't ready to stop trying. "I think that Matt, maybe he got scared from me," Larissa confessed. "So I still feel very lonely and single."