'90 Day Fiancé': Larissa Dos Santos Lima Tells Her Plastic Surgeon She Wants to Look Like a 'Blow-Up Doll'
Larissa Dos Santos Lima used to be best-known for her ill-fated marriage to Colt Johnson. But recently, on social media and the fifth season of TLC's 90 Day Fiancé: Happily Ever After, she's become better known for her devotion to getting a glam look via plastic surgery.
On recent 90 Day Fiancé episodes, Larissa convinced her boyfriend, Eric Nichols, to loan her the money for breast implants and a nose job. And on a new sneak peek of an upcoming 90 Day Fiancé: Happily Ever After episode, Larissa revealed that she has very particular tastes when it comes to her boob job.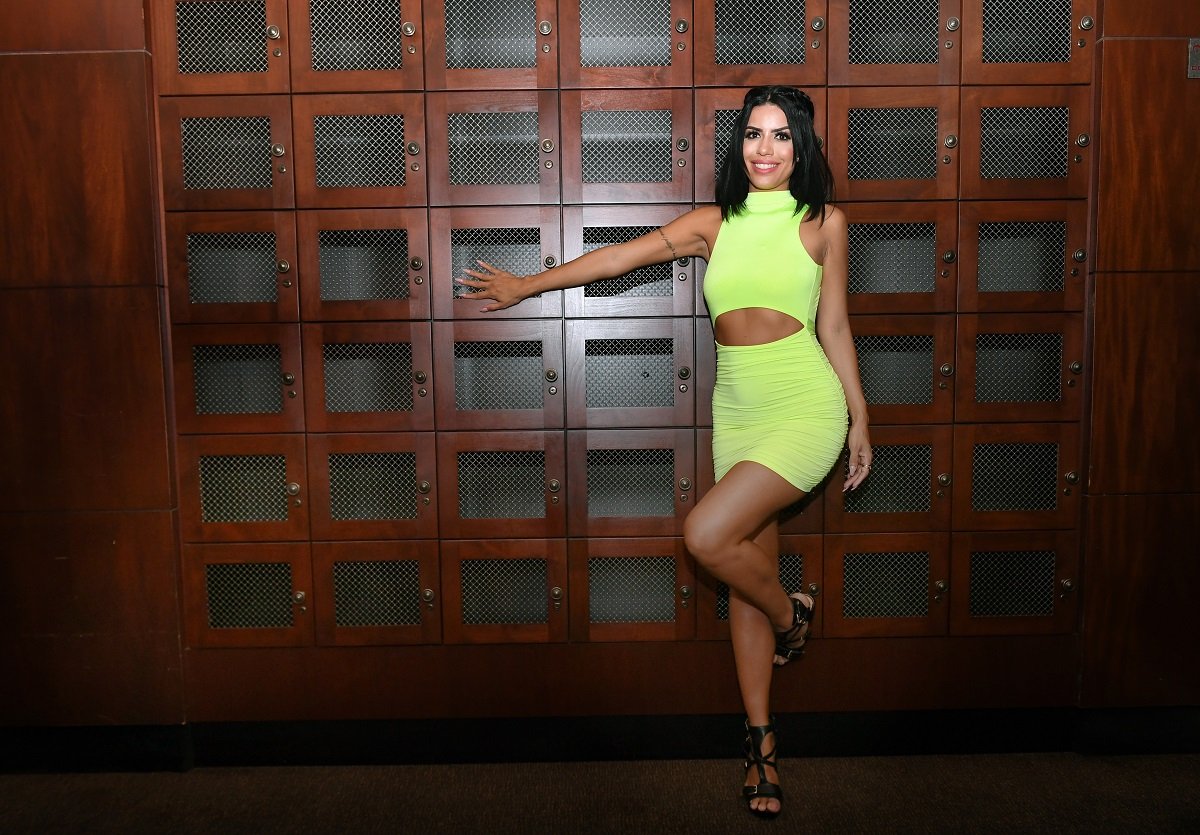 Eric said he and Larissa had 'come to an agreement' about her breast implants
On the 90 Day Fiancé sneak peek, Eric and Larissa (along with her friend, Heather) headed to a consultation with Larissa's plastic surgeon, Dr. Lane Smith.
Larissa opened up about her reasons for wanting "big boobs."
"Getting breast implants is very important to me because I lost my confidence after I [gave] birth," the 90 Day Fiancé star explained.
As for Eric, he admitted that he was "skeptical" at first when his girlfriend mentioned the possibility of breast implants and a nose job. But eventually, he said, he came around.
"But everything came to a full circle and understanding," Eric said, "and we worked out an arrangement where I'll be able to help with the investment."
Larissa couldn't have been more grateful for her boyfriend's financial support—even though he was charging her interest on the loan.
"I'm very happy that Eric understood that this is an investment and that he's able to help me," she said.
Larissa said she wanted her breasts to look 'fake'
When Larissa met up with Dr. Smith, she told the surgeon that she didn't want the natural look—far from it, in fact.
"She loves big, high, and tight," Larissa's friend Heather told Dr. Smith.
And when Larissa shared reference photos of what she wanted her breasts to look like, the plastic surgeon noticed the same thing.
"They look super high, super round, and super fake," Dr. Smith said of Larissa's hoped-for look.
The 90 Day Fiancé star didn't disagree, saying she wanted to look like a "blow-up doll."
"When I look at the blow-up dolls, like big boobs, small waist, big lips…I started to feel like it's so pretty," Larissa explained.
A TLC producer asked Larissa if she felt pretty, and she explained that she didn't just yet.
"Not now," Colt's ex-wife admitted. "After my boobs, yes. And my nose is the worst thing I have to change to be a perfect doll."
Dr. Smith told 90 Day Fiancé producers that Larissa craved more of an artificial look—which wasn't uncommon among his patients.
"Sometimes a little bit of fake is sexier," he said. "And we're happy to do that for patients. But you don't want to overdo it too much."
The '90 Day Fiancé' star reached an agreement about the appropriate size for her breasts
Next, Larissa tried on sample implants—and she was crystal clear that she wanted them to be extra-large. Her preferred size was 800cc (around a DDD cup), which she ended up thinking was "too big." Dr. Smith suggested 700cc implants (around a DD cup) instead. She and her surgeon also discussed altering her nose to be smaller, narrower, and less "bulbous" on the tip.
"Larissa came in wanting very large, very fake-looking breasts," Dr. Smith explained after their consultation. "I would probably pick 600. We kind of met in the middle at 700. But I think she'll be very happy. It will give her that sexy look. It'll be high, round, fake, and big, but not so big that it makes her look fat."
And while Dr. Smith warned Larissa that she couldn't expect "perfection" from the procedures, he believed she'd be very pleased with the ultimate results.
"I think we can significantly improve the quality of your life," he assured her.
While Larissa seemed elated after her pre-surgery appointment, Eric seemed put off by Dr. Smith's mention of the many risks of the procedures. He even told 90 Day Fiancé producers that he was having second thoughts—especially if surgery could put his girlfriend in danger.