'90 Day Fiancé': Larissa Dos Santos Lima Will Only Bring Her Daughter to the US When She 'Is Ready to Take Care of Her'
90 Day Fiancé star Larissa Dos Santos Lima loves the reality TV spotlight. But, she says her two children will "never" appear in the TLC franchise. Larissa's son and daughter are back in Brazil living with family while she is in America. Larissa says that she won't bring her daughter to the United States until she is "ready to take care of her."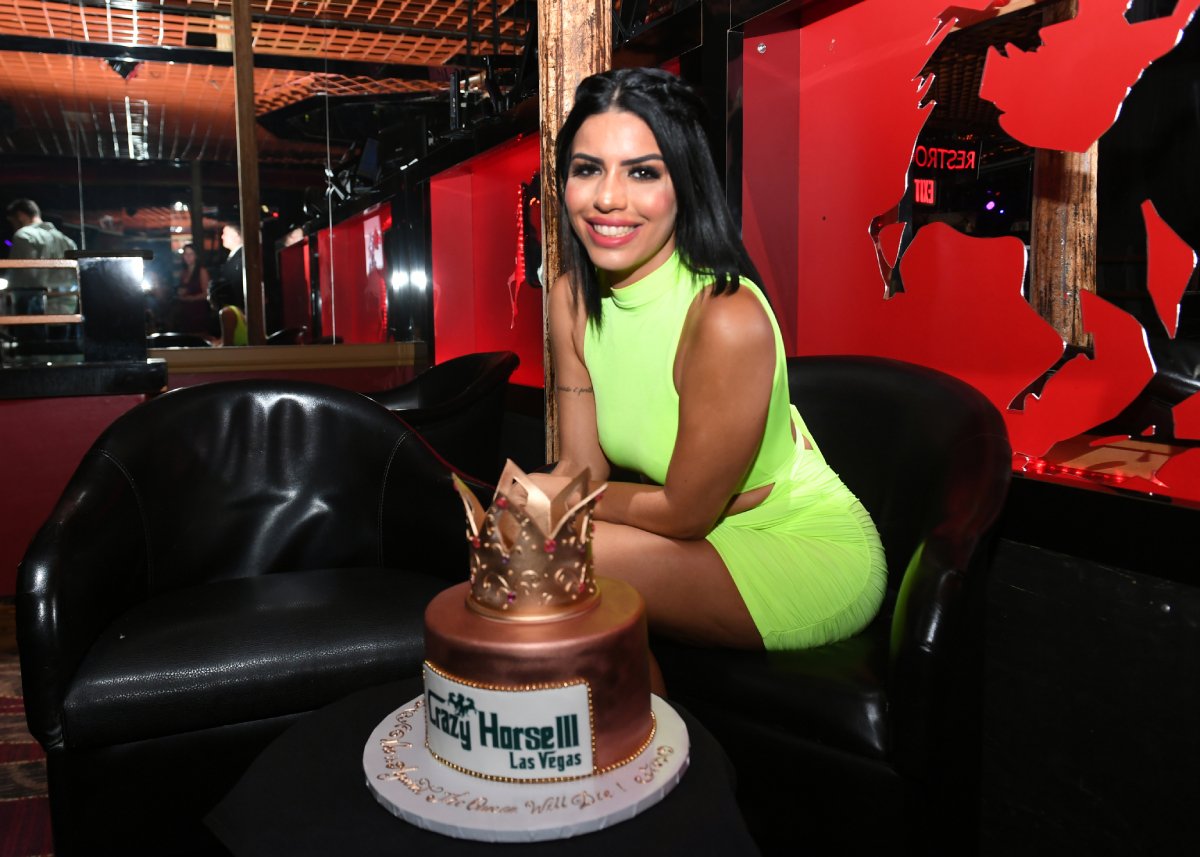 Larissa rarely mentions her kids on '90 Day Fiancé'
During the current season of Happily Ever After?, Larissa's storyline has been all about her relationship with her new boyfriend Erick Nichols.  But, even when she was on the original series with her ex-husband, Colt Johnson, Larissa never mentioned her children.
Larissa is in Las Vegas with Eric, and he's been funding her plastic surgery obsession. Her endless requests for procedures has fans wondering if she suffers from Body Dysmorphic Disorder. She is constantly naming the surgeries she wants so she can look like a blow-up doll. But, she almost never mentions her two children who she shares with two different men.
According to TV Shows Ace, Larissa has a son named Arry, who she shares with ex-boyfriend Marcos Hack. She is also the mom of a daughter named Luan from another relationship.
The children live with family members in Brazil
While Larissa rarely talks about her kids in front of 90 Day Fiancé, she does mention them on social media. This is because fans often call her out, telling her she should be in Brazil with her children instead of in Las Vegas with her boyfriend.
Larissa's son Arry lives with Marcos' sister in Brazil, and he says he wants to shield his son from the public eye.
"I want to address this story about Larissa and I. Yes, it is true, Larissa and I had a relationship years ago, and we had a son together, " Marcos said. " (Seven) months after he was born, she left him with me. My son Arry is the light of my life."
As for Larissa's daughter, she lives with her father. However, she says that she will move Luann to America when she "is ready to take care of her."
'90 Day Fiancé' fans call out Larissa for not taking care of her kids
Fans have witnessed Larissa spend (and borrow) thousands of dollars for her plastic surgeries during this season of Happily Ever After?. This has caused fans to ask why she is spending money on cosmetic procedures instead of raising her children.
Larissa apparently didn't want to hear it because she turned off comments on an Instagram post about her plastic surgery goals. She eventually deleted the post and set her account to private.
According to In Touch Weekly, Larissa says that she doesn't talk about her kids on 90 Day Fiancé because the show is not about her past or her children. She asked fans to respect their privacy, and promised she wouldn't "talk about them ever again."
New episodes of the 90 Day Fiancé franchise air Sunday and Monday nights on TLC.