'90 Day Fiancé': Larissa Dos Santos Lima's Attorney Warns Her to Stay Away From Eric Nichols In New 'Happily Ever After' Sneak Peek
90 Day Fiancé star Larissa Dos Santos Lima had plenty of challenges to overcome after divorcing her American ex, Colt Johnson. In addition to financial issues, dating woes, and potential deportation, the Brazilian mom had a criminal court case to resolve.
Larissa was arrested three times for alleged domestic violence against Colt during their brief marriage. When Colt and Larissa divorced, her third court case was still technically ongoing.
In a new sneak peek of an upcoming episode of TLC's 90 Day Fiancé: Happily Ever After, Larissa visited her attorney to discuss the risks of getting involved again with her ex-boyfriend, Eric Nichols, with whom she also experienced some legal troubles.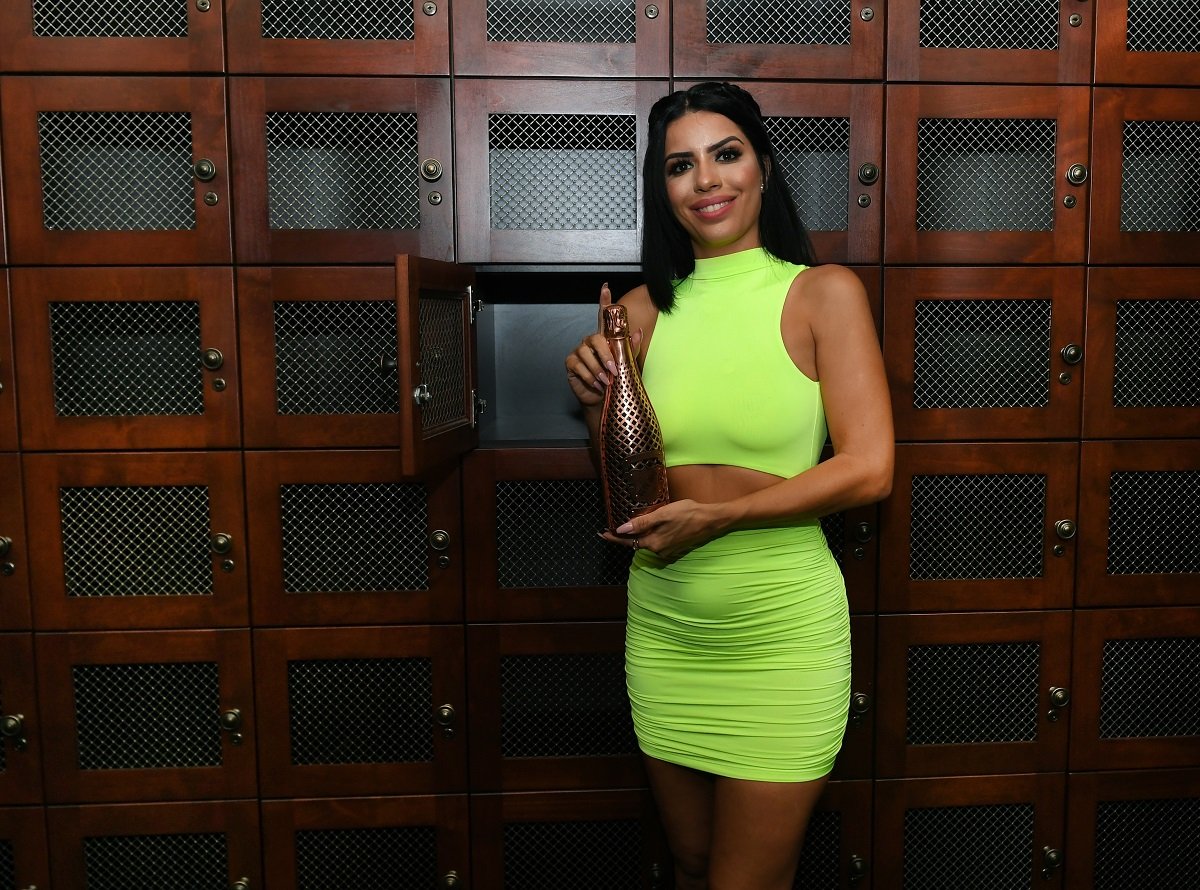 Larissa visited her criminal attorney to discuss her ongoing case
In the 90 Day Fiancé: Happily Ever After sneak peek, Larissa visited her criminal attorney, Adam Vander Heyden, to discuss her ongoing criminal case for her third arrest for alleged domestic violence against Colt.
Raving about Adam's empathy and skill as a lawyer, Larissa gushed, "Adam is a superstar. He try to put in your shoes, and see if you have any little chance. He's going to fight for this chance."
The 90 Day Fiancé star revealed that she had already completed the required domestic violence classes and community service hours. In a few weeks, she explained, she would head back to court to see if her charges would be reduced to disorderly conduct. This, Larissa said, would likely increase her chances of getting a green card.
Adam and Larissa discussed what she'd learned in her domestic violence courses. "I learned that you cannot control anyone," the 90 Day Fiancé star explained.
"You gotta pick your battles, right?" Adam reminded his client—and she agreed.
The '90 Day Fiancé' star revealed she was still talking to Eric
Still, despite the fact that her criminal case was nearly over, Larissa still had some concerns about the future. After all, her relationship with Eric hadn't been conflict-free, either. She explained that she received unwanted messages from unknown women after she broke things off with her ex-boyfriend, which ultimately led her to ask her lawyer to take legal action.
"After I broke it up with Eric, I thought Eric asked some girls that sympathize for him to call me, send messages," Larissa told 90 Day Fiancé producers. "They make fakes, they stalk a life. So Adam filed a police report because I cannot have any problems with the laws. So this was just protective for me."
After he filed the report, Adam explained, he gave Larissa "legal advice" about cutting off contact with Eric entirely. Larissa broke the news that she hadn't taken his advice in the end.
"My relationship with Eric, I know that we had some problems, but we are talking now," she admitted.
Adam warned Larissa to stay out of any arguments with her ex if she planned to move forward with the relationship. "Hopefully, whatever drama was happening, where I came in, that's done with," he advised the 90 Day Fiancé star.
Her attorney warned her to stay out of trouble to avoid deportation
Larissa's attorney also warned her that, if anything did happen with her on-again, off-again boyfriend, she would likely be blamed by the court due to her criminal history and ongoing case.
"If anything happened like it did in the past, they're gonna drop the hammer on you," Adam told his client. "That would destroy everything that I have done to get us where we are now."
Adam told Larissa that she needed to stay "trouble-free" if she wanted to stay out of jail—and in the U.S.
If all went well, he explained, Larissa's charges would be reduced, and she could most likely remain in Las Vegas. But if new charges were filed against her or she was arrested, that would be a different story.
"That means that they're gonna give you the conviction for domestic violence, and then most likely, after that happens, then ICE or federal immigration is gonna come on board," Adam warned the 90 Day Fiancé star. "And they will most likely deport you."
Larissa took her attorney's advice seriously. She said she knew just how important it was for her relationship with Eric to stay low-key and calm.
"Eric has a good heart, but my biggest worry is that we gonna follow some toxic environment that we had in the past," the 90 Day Fiancé star admitted. "I can't imagine anything worse right now, that I went this far and be arrested and be deported. So I need to stay out of trouble."