'90 Day Fiancé': Larissa Lima Calls Out a 'Superfan' For Trolling Her With Insults About Her Kids
Larissa Dos Santos Lima became famous on TLC's 90 Day Fiancé for her tumultuous relationship with her now ex-husband, Colt Johnson. But after three arrests for domestic violence and a very public breakup, Larissa and Colt finally called it quits.
Now, the 32-year-old Brazil native lives in Las Vegas alone and frequents celeb-studded events. The 90 Day Fiancé star has also gathered a devoted social media following of her own. Recently, though, Larissa's Instagram fan Q&A didn't go quite as planned. Her lighthearted answer to a fan question was turned into a harsh meme about Larissa's parenting.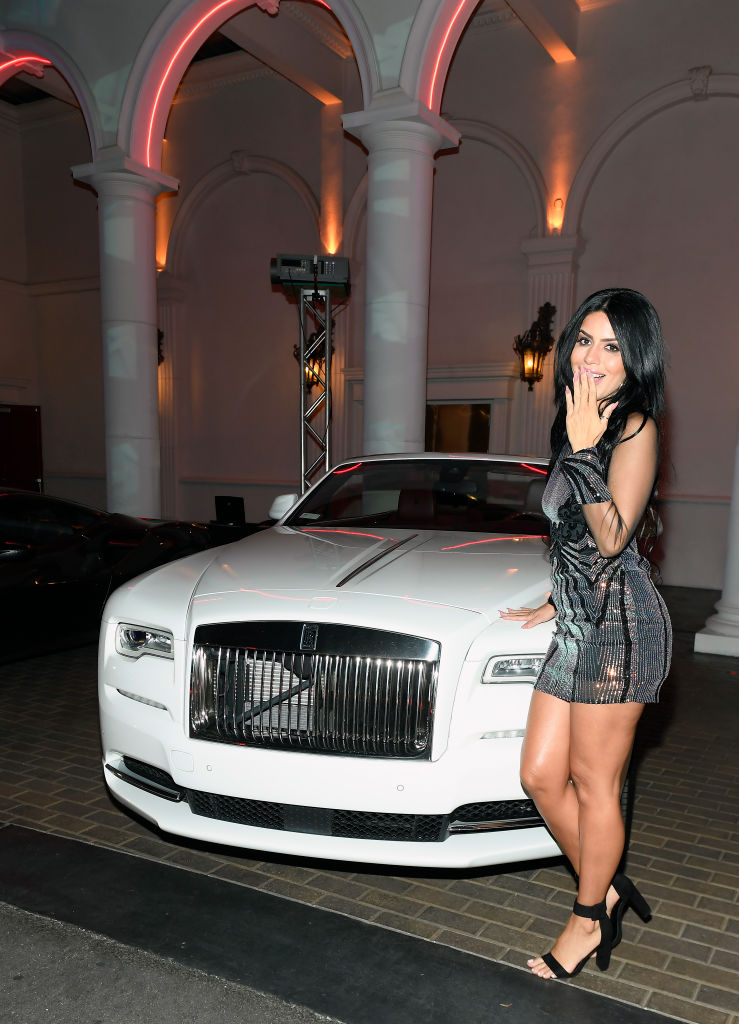 Larissa called out a troll for circulating an offensive meme about her parenting
Larissa famously came clean to Colt's mom, Debbie Johnson, about her two children back in Brazil on 90 Day Fiancé. While Colt knew about Larissa's kids all along, Mother Debbie was shocked at the news.
Since then, many 90 Day Fiancé fans have wondered why Larissa's children aren't with her in the U.S. It seems like an unknown "superfan," who was somehow connected to another 90 Day Fiancé castmate (at least according to Larissa), used Larissa's recent Instagram stories to make fun of the mom's custody situation. 
As part of an extended Q&A session with fans, Larissa answered the question "What's your favorite sex position?" with a joke. "When the wee wee is biggie," she wrote with a laughing emoji.
A social media follower screenshotted Larissa's answer and allegedly photoshopped it to read, "What's your least favorite position in life?" "Mother." 
Larissa screenshotted the meme and alerted her followers that her answer had been photoshopped by an apparent troll. On her Instagram stories, she wrote, "Guys, a cray cray 90 Day Fiancé superfan, that was a former servant and video chatter for a certain cast member (who she was in love with, btw), is changing an answer on my Q and A. This is a nasty fake that chooses to continue to go after me and my family."
The '90 Day Fiancé' star's son was adopted by his aunt
Colt's ex-wife has spoken out on a few separate occasions about her two estranged children. In Touch Weekly reported in 2018 that the 90 Day Fiancé star said she had kept their stories quiet for some time because they were still minors, and she wanted to respect their privacy.
According to Heavy.com, Larissa was attending nursing school and struggling financially when she was dating her first baby's father, Marcos Hack. According to Larissa, she and Marcos had a son, but broke up because of infidelity. 
"Once the father was not paying child support and my family were not talking to me, I found myself, financially and emotionally unable to take care of my son," she wrote in a post. "I spent all my savings and I tried everything to find a job, but in Brazil, as everyone knows, life can be very hard sometimes. For this reason, I decided to let his aunt adopt him, she was always there for me and she loved him very much."
Larissa added that the fact that Marcos' sister was now her son's adoptive mother was still a heartbreaking and "delicate" topic for her. 
Colt's controversial ex-wife hopes to bring her daughter back to the U.S.
According to In Touch Weekly, Larissa still hopes to bring her second child, a daughter, to the United States to live with her.
The 90 Day Fiancé star explained in 2018 that her daughter still lives with her father and his wife. "My father is a retired military man and he and his wife are great grandparents, they have a lot of time for her, I talk to them every day on WhatsApp and I plan to bring her to live with us very soon," she said.
Larissa said her plans to bring her daughter to the U.S. were delayed by her messy divorce from Colt. But she hopes to build her brand and save up enough money to be able to raise her daughter herself.