'90 Day Fiancé': Larissa Lima Reveals What She Will Cover on Her New YouTube Channel
After divorcing Colt Johnson, being temporarily detained by ICE, and getting fired from TLC's 90 Day Fiancé franchise for her appearance on the adult webcam site CamSoda, Larissa Lima didn't seem to have a lot going for her at first.
But instead of letting life get her down, the 34-year-old Brazilian mom – who recently moved to Colorado with her boyfriend, Eric Nichols, and underwent a series of cosmetic procedures – has kept extremely busy. In addition to launching an OnlyFans account and taking on countless photoshoots to capture her new look, Larissa has announced the upcoming launch of her own YouTube channel.
The former 90 Day Fiancé star recently took to Instagram to reveal what her YouTube channel will cover, from online criticism and mental health to plastic surgery, her background, and more.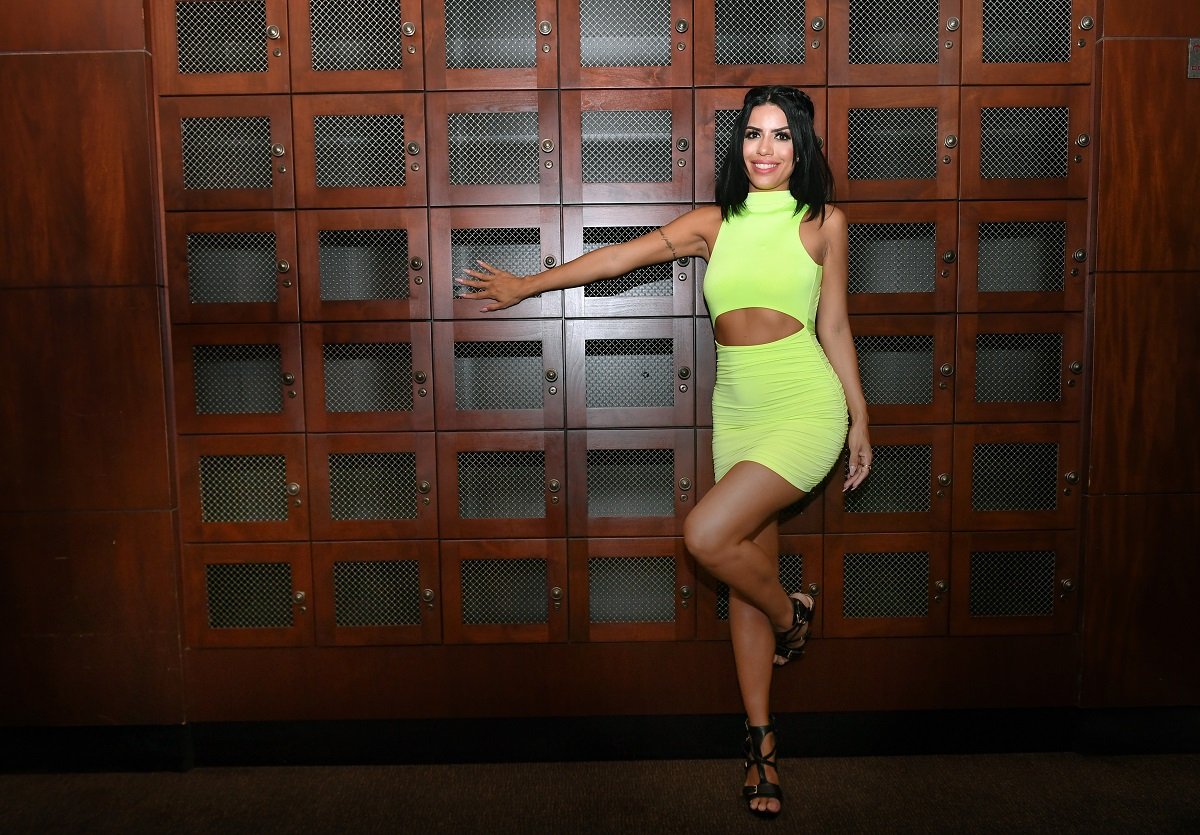 Larissa said she would talk about her plastic surgery and background
On October 2, Larissa answered various questions from 90 Day Fiancé fans on her Instagram stories about her next steps now that she was no longer under contract with TLC.
For one thing, Larissa revealed, she was going to be a lot more candid with her followers on her YouTube channel about her background. She complained that she sometimes felt muzzled or silenced by the constraints of reality TV. Now, she was free to discuss anything she wanted without fear of repercussions from a major network.
"What are you going to do/talk about now that you're not under TLC's thumb?" a curious fan wanted to know.
"I believe that people are very curious to know my background, how was my K-1 visa, immigration status and family overall," Larissa shared. Indeed, many fans have wanted to know more about how and why Larissa came to the U.S. from Brazil, as well as more about her children, who still live in her home country. She rarely discussed them on the show, outside of a conversation or two with Colt's mom, Debbie Johnson.
Larissa also said she would talk more about her plastic surgery on YouTube. The former 90 Day Fiancé star told fans her dramatic head-to-toe transformation was all "worth it" in the end, despite the "scars" and many challenges along the way.
The former '90 Day Fiancé' star also said she would talk about 'haters' and mental health
Alongside a series of brand-new photos of herself in a bright pink bikini, Larissa took to Instagram on October 4 to hint that her YouTube content was soon to be on its way.
"I'm very excited to drop my first YouTube video (the link will be available when the video is ready)," Larissa wrote in the Instagram caption.
As for what she would cover, Larissa explained that she would take fans behind the scenes to open up about her life in ways she hadn't ever done on the show.
"I'll talk about things I never talked before on television, like my K-1 visa process, what is my background in Brazil, my family, how do I deal with haters, depression, anxiety, etc.," the former 90 Day Fiancé star wrote. "I hope you watch this different side of me."
Larissa has opened up to an extent in the past about her struggles with therapy, mental health issues, and the side effects of psychiatric medication. She has also occasionally vented about negative interactions with online critics. But she's never covered those issues at length before, and certainly never on TLC.
Fans had an overwhelmingly positive reaction to Larissa's announcement
The response to Larissa's announcement about her upcoming YouTube channel from fans was, by and large, overwhelmingly supportive.
Larissa's boyfriend, Eric, called her "gorgeous and glorious" in response.
Some of Larissa's followers praised her for being willing to open up about such sensitive topics to her large audience.
"It would be very cool to see that other side of you," one supporter wrote. "The side that we don't see on TV and I had no idea you had depression or anxiety. I appreciate you being vulnerable and showing that."
Another agreed, writing kindly, "Kudos to you for being comfortable enough to share things in your own time. You owe no one anything about your experiences yet grateful for what you have and will share."
Other Instagram users simply couldn't get over Larissa's makeover, telling her she looked "stunning" and "like a Barbie." Some simply lamented her departure from 90 Day Fiancé, calling her "the best part of the show," hands down.