'90 Day Fiancé': Larissa Thinks Jess Is 'Too Fast' for Colt
After watching their date on '90 Day Fiance: Happily Ever After,' Larissa thinks Colt's new girlfriend, Jess is way too fast for him.
Larissa Dos Santos Lima and Colt Johnson are moving past their rocky relationship on 90 Day Fiancé: Happily Ever After. But after seeing Colt with his new Brazilian girlfriend, Jess, Larissa is sharing her thoughts on their dynamic. She recently revealed that she believes Jess might be a little "too fast" for Colt.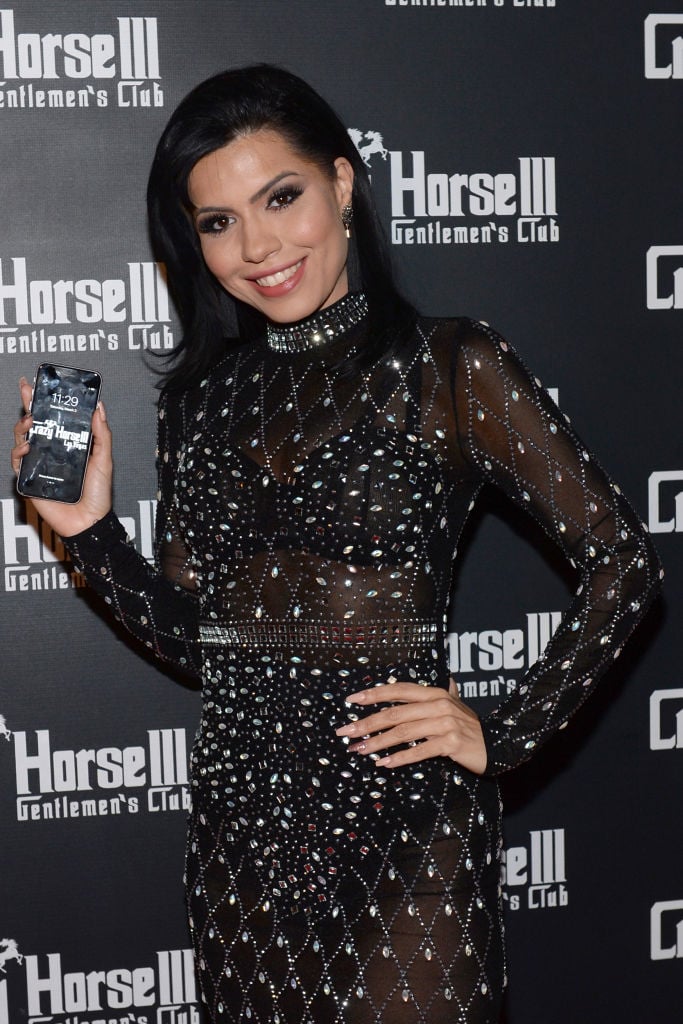 Colt introduces Jess on '90 Day Fiancé: Happily Ever After'
In the last season of 90 Day Fiancé: Happily Ever After, Larissa introduced viewers to her new boyfriend, Eric Nichols. Despite their separation and divorce, Colt wasn't happy about Eric. And he made his anger obvious to viewers when he even stormed off the Tell-All stage after seeing Eric with Larissa. 
But this season, Colt finally seems to have moved on. He introduces his new Chicago-based girlfriend, Jess Caroline, and reveals that they first met in his hometown of Las Vegas. 
"Jess is beautiful," Colt says on the show. "She's 26 years old, she has a rocking body, she has glasses, and she loves cats  We just hit it off. Jess has a really good vibe about everything. She's fun, and she likes to party. I'm excited just to be with her."
Jess and Colt's date on '90 Day Fiancé: Happily Ever After'
Cameras were rolling when Colt flew to Chicago to meet Jess this season on 90 Day Fiancé: Happily Ever After. In the episode, the two go on their first date at a local restaurant and eventually decide to go back to Colt's hotel room for the night. 
"Brazilian people kiss in the first date," Jess tells him before they leave for the hotel. "Sometimes sex in the first date. American boys is slow… need five dates for kiss, and 10, 11 dates for sex. I need to teach you."
Larissa thinks Jess is 'too fast' for Colt
In a recent interview with ET, Larissa revealed what she thought of Jess after watching her date with Colt. Pulling from her own relationship experience with Colt, the 90 Day Fiancé star said she felt Jess might be moving too fast. 
"I feel that she's pretty, I believe they have a good connection, but I feel like Jessica is way too much to him," said Larissa. "Like, she's too fast to him. Like, sex on the first date… I don't know, I feel like it's too much for him."
She noted that Colt has always been a little more conservative, and wonders if Jess is scaring him or changing him. The reality star also said she is sad to see Colt with someone new, and could easily imagine herself in Jess's place.
"She's Brazilian, I'm Brazilian, and I thought, 'Whoa, that could be me,"" said Larissa. "But I mean, wishing him and her the best. I believe they are a good couple, but just kinda, she's too fast and he's like, 'Whoa, I don't know what's going on.'"
Larissa may think Jess is too fast for her ex-husband, but it sure didn't seem like Colt minded her advances at all. Luckily, viewers will learn a lot more about Jess and Colt's relationship as the season continues.