'90 Day Fiancé': Laura Jallali Meets With a Divorce Lawyer and Claims She Has 'No Rights' On 'What Now?'
Aladin and Laura Jallali had a shockingly harsh breakup after their brief time together on TLC's 90 Day Fiancé: The Other Way. Their May-December romance ended when Aladin appeared on the Tell-All and abruptly announced that he wanted a divorce—following just a few short weeks of marriage.
On a recent episode of 90 Day Fiancé: What Now on TLC GO, Laura took matters into her own hands. She headed to a divorce lawyer in Florida to discuss her options, now that Aladin had started the paperwork in his home country of Tunisia.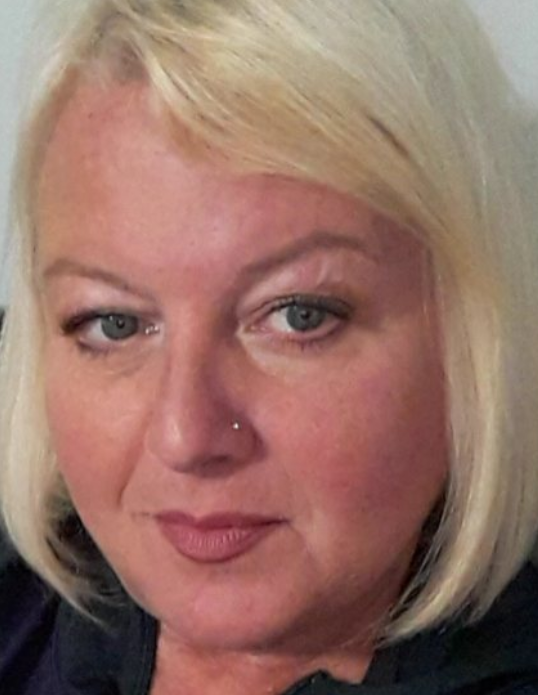 Laura claimed Aladin showed a controlling side after she moved to Qatar
After Aladin announced that he wanted a divorce on the 90 Day Fiancé: The Other Way Tell-All, Laura claimed they rarely spoke. She moved back to Florida with her son, Liam O'Toole, while Aladin remained in Qatar alone and began the divorce proceedings in Tunisia.
On 90 Day Fiancé: What Now, Laura took her son's advice and met with a lawyer to protect her interests. The 51-year-old met with Kelly Johnson, a Florida attorney in the areas of family law and criminal defense.
Laura wasted no time in explaining her plight to the attorney. "I got married to a Tunisian man a little over a year ago," she explained. "I relocated to Qatar to live with him. And, much to my surprise, he wants a divorce, which shocked me."
Johnson asked if Laura and Aladin's marriage had been a happy one, albeit obviously short-lived. "Yeah," Laura said unconvincingly. "But I started to see a real change in his attitude. He became quite controlling over me, and I wasn't allowed to go out unless he was with me."
The 90 Day Fiancé star claimed that her decision to head out to a coffee shop alone one afternoon had served as the impetus for her divorce. "One day, I decided to venture off on my own, and apparently, this is now reason for him to divorce me," she revealed.
Laura added that the cultural differences had proven to be too much. She found that, when faced with her husband in person rather than in a long-distance relationship, she couldn't stick to Aladin's strict expectations for a wife's behavior. "In Qatar, I didn't realize just how restrictive it was going to be in terms of what I could and couldn't do," Laura told producers. "It was starting to become challenging for me to live there."
The '90 Day Fiancé' star admitted she didn't have a copy of her marriage contract
Next, Johnson wanted to know how prepared Laura was for the harsh reality of divorce.
The 90 Day Fiancé star explained that Aladin had already begun the divorce process in Tunisia, where she had also signed a marriage contract.
"Did you get that contract translated into English and on paper?" Johnson questioned.
"I do not have a copy of that," Laura admitted nervously. She explained that half of her money and assets would belong to him in the event of a divorce, while the other half was legally hers—but Johnson didn't seem convinced, given that she didn't have a translated copy of her own.
Still, the 90 Day Fiancé star was in a desperate financial situation and wanted to know exactly what her options were. "So, if I signed a contract that said I get 50 percent of his…do I? Could I?" Laura asked.
Johnson explained that she might be able to seek certain "avenues of relief" if she was able to locate a copy of the contract. But, with Aladin refusing to cooperate with his ex, that didn't seem likely.
"So I have no rights, really," Laura despaired.
Laura's attorney suggested she use the divorce papers as leverage to get her personal items returned
But Laura wasn't about to give it all up just yet. "I really would like to get back my personal items, and I have a lot of sentimental, personal things, because I was moving to Qatar for good," she told the attorney.
Johnson suggested that the 90 Day Fiancé star use her signature on the divorce papers as leverage. If Laura withheld it until she received her personal items, the attorney suggested, she just might be able to level the playing field with Aladin.
While Laura was still heartbroken about her impending divorce, she told 90 Day Fiancé producers she felt empowered by the meeting with the attorney.
"I accept the divorce," she insisted. "But it became really clear to me in talking that I could have a little bit of power in this world that seems to be whatever Aladin wants."
As for her future? Laura wasn't sure. But she knew that, at the very least, it certainly didn't involve Aladin in any way, shape, or form. "I don't know exactly where I'm going moving forward, but at least I have a little bit of clarity in terms of this relationship," Laura said definitively. "It's over."