'90 Day Fiancé': Laura Jallali Reveals Parts of Post-Breakup Emails From Aladin Jallali On 'What Now?'
Laura and Aladin Jallali had one of the most short-lived marriages in 90 Day Fiancé history. After they married in a lavish three-day Tunisian wedding on TLC's 90 Day Fiancé: The Other Way, Aladin asked for a divorce just a few weeks later.
Laura, 51—who was originally from Canada and then moved to Florida—fell hard for 29-year-old Aladin (who hails from Tunisia, but lives in Qatar) online. But after their breakup, Laura and Aladin hurled countless insults and accusations at each other. Laura accused Aladin of using her for fame and money, while Aladin claimed that Laura had catfished him and had a drinking problem.
On a recent episode of TLC GO's digital series, 90 Day Fiancé: What Now, Laura updated viewers on her troubled relationship with her soon-to-be-ex-husband. She revealed that she'd tried to get back together with her much younger ex after they broke things off, to no avail.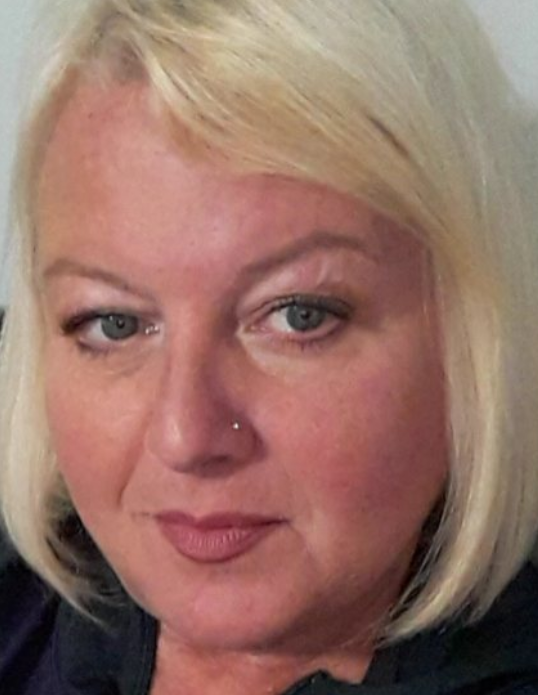 Laura reflected on the beginning of her relationship with Aladin
Laura looked back at the start of her unconventional relationship with Aladin on 90 Day Fiancé: What Now. The 90 Day Fiancé star admitted that their age gap and many cultural differences had made her skeptical of Aladin's motives and their potential as a couple at first. But after talking to him online for quite some time, Laura could no longer deny her feelings.
"Aladin is very charming," Laura said. "He's super handsome, and he just knew exactly how to get me."
And when they finally met in person, their relationship charged forward, full speed ahead. "Aladin proposed to me just a couple days after we met for the first time, face to face," Laura shared.
And love, it seems, made the 90 Day Fiancé stars extra-impulsive. They married quickly, without telling a soul about their decision at first. "I thought, 'You only live once.' So I decided, yeah, let's do it," Laura confessed. "And we did it nine days later."
But their wedded bliss was short-lived. After marrying in Tunisia, Laura and Aladin decided she should move to Qatar to be with him. After she arrived, their major differences couldn't have been more obvious.
Laura drank and partied, while Aladin expected her to be more of a traditional, reserved wife who adhered to strict gender roles. They also famously fought about their sex life, with Aladin accusing Laura of trying to embarrass him by showing up with a sex toy.
"After I moved to Qatar, things between Aladin and I were not going very well," Laura lamented. "I mean, we had fights a lot."
Laura revealed that she tried to get back together with Aladin after he called off their marriage
At the 90 Day Fiancé: The Other Way Tell-All, Aladin announced that he planned to divorce Laura. He made it clear that their relationship was over, accusing his wife of blatant disrespect. After their confrontation, they rarely spoke—and Aladin never budged from his position that they would soon be divorcing, post-haste.
As for Laura, she moved back to Florida to live with her son, Liam, again. With no money, no phone, and no place to live, the 90 Day Fiancé star said she was in a precarious situation. "It's been a few months since the Tell-All," she said. "I've only talked to Aladin on two occasions. He's even now blocked the iPhone that he gave me."
But, at that point, Laura still had a shred of hope that Aladin would one day want her back. "I wish to repair the relationship with Aladin," she told 90 Day Fiancé producers. "But I don't know if it's possible. Basically, he's telling me it's over between us."
Laura even allowed TLC producers to get a glimpse of two emails she and Aladin had allegedly sent to each other after the Tell-All. Some of the lines were blurred, but Laura's email read in part: "Listen, we can fix this mess…I'm sorry Aladin, I know you feel disrespected…you know how much we loved each other."
For his part, Aladin seemed to have no sympathy for his estranged wife's pleas. Parts of his reply read: "It's over between us and I already start the process for divorce…that's it, no more between us, it's over, bye."
Aladin and Laura both claimed the other did not truly care about the relationship
Feeling desperate, Laura called Aladin's friend, Mohammed, to try to get the inside scoop on why her husband had divorced her. Mohammed put Laura on the phone with Aladin for the first time after weeks of silence. Their tense video chat made it all the more obvious that the marriage was well and truly over.
"Aladin, can you please handle this maturely and not with so much hate?" Laura begged.
But Aladin didn't budge. "Listen, don't make like you are the victim here," the 90 Day Fiancé star snapped at his soon-to-be-ex-wife. "We already talk. So, for me it's over…You know what you did and what you are doing." Once again, he accused his ex of disrespecting him and of treating their marriage like a game.
"I still care about you," Laura insisted.
"No you don't," Aladin shot back. "You don't care from the beginning."
The conversation seemed to snap Laura into the harsh reality of her impending divorce, especially when Aladin refused to help her financially. "I'm not dealing with somebody who's normal," Laura complained to TLC producers. "He has a lot of hate and bitterness. It hurts so much."
"Aladin could care less about me," Laura admitted, dissolving into tears as she faced the painful truth. "I don't think we can repair the relationship."