'90 Day Fiancé': Laura Jallali Talks To Aladin Jallali's Friend On 'What Now?' To Get Details On Why Her Husband Wanted a Divorce; The Exes Have a Bitter Final Confrontation
Laura and Aladin Jallali had one of the most toxic and tumultuous relationships in 90 Day Fiancé history. Laura, 51, and 29-year-old Aladin fought about just about everything—from their sex life and trust issues to women's rights and Laura's drinking.
The two stars of TLC's 90 Day Fiancé: The Other Way have hurled countless jabs at each other since their onscreen breakup. And on a recent episode of TLC GO's 90 Day Fiancé: What Now, Laura and Aladin finally faced off on video chat about the infamous coffee shop trip that resulted in their acrimonious divorce.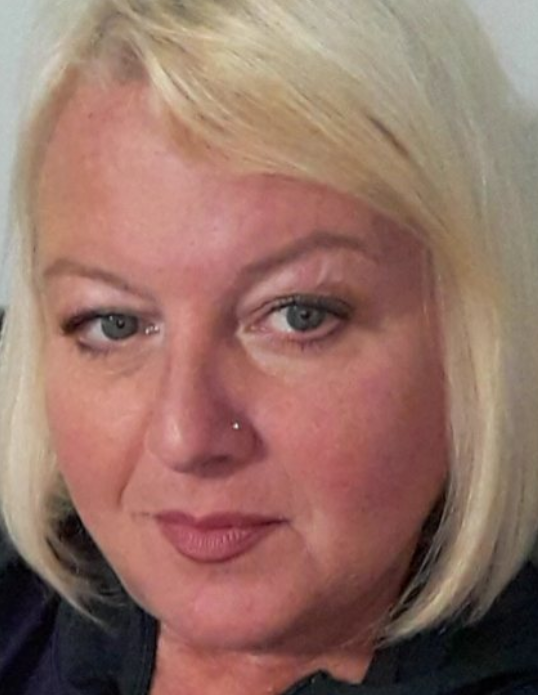 Laura claimed she was blindsided by Aladin's decision to get a divorce
On 90 Day Fiancé: What Now, Laura dropped a bombshell that few viewers probably expected. The TLC star claimed that she'd found out about her divorce from Aladin no sooner than anyone else did—that is, during the 90 Day Fiancé: The Other Way Tell-All. She claimed that, while she'd known her marriage was rocky, Aladin had completely blindsided her with the news that he wanted to end things for good.
"Leading up to the Tell-All, we had a few arguments in Tunisia," Laura admitted. "But he actually bought me a beautiful golden wedding band the day before I left for New York City, so I felt like things were really good between us. I had no idea what I was about to get hit with."
What's more, the 90 Day Fiancé star claimed that she had had no idea that Aladin was so angry about her leaving the house behind his back to get a coffee. He claimed the move was disrespectful, especially due to the gender roles in his country.
"I couldn't believe that my husband announced that he wanted a divorce on national TV," Laura lamented.
After that, Laura and Aladin rarely spoke. Aladin simply began the process of filing for divorce in Tunisia, while Laura moved back home to Florida from Qatar. While Laura pled with Aladin once or twice to work things out with her, he patently refused. (Since their breakup, he's claimed that Laura was dishonest from the beginning—hiding the truth about her drinking, her past, her citizenship status, and even her age.)
Laura believed that Aladin hadn't been truthful with her about why he wanted a divorce
Laura told 90 Day Fiancé producers that she wasn't sure she completely believed her ex as to why he wanted a divorce—especially because he now refused to speak to her at all.
"He's made it totally impossible for me to now contact him," Laura complained. "I need answers from Aladin. I have my speculations as to why I think Aladin is divorcing me, but I don't know if I will ever find out the real reason why."
In an attempt to get some closure, Laura called Mohammed, Aladin's close friend. Mohammed asked Laura why she thought Aladin had called the whole thing off.
Laura claimed it all came down to her visit to a coffee shop. "I had a conversation with him, and I said, 'Listen, I'm depressed, because during the day—it's not fair. You leave me, and I feel really lonely here,'" she explained. "So I went to get a coffee."
If she'd expected sympathy, she certainly didn't get her wish. Aladin's friend told Laura that she had disrespected her husband and his culture by leaving without letting Aladin know in advance.
"It's very bad when you go out and your husband [doesn't] know anything about it," Mohammed chided her. "You are not from this country and you go out alone. It's like he's not a husband. He's not there. He's not with you."
Aladin and Laura had a bitter confrontation over video chat
But as it turns out, Mohammed wasn't alone. In fact, he was with Aladin during his video call with Laura. He asked the 90 Day Fiancé star if she wanted to talk to her estranged husband.
When Aladin showed up, Laura begged him to resolve their marital issues. "Aladin, can you please handle this maturely and not with so much hate?" she pleaded.
But Aladin hinted that there was much more to the story than what Laura was letting on—and that she was putting on a show for the cameras, to boot. "Listen, don't make like you are the victim here," Aladin snapped. "We already talk. So, for me it's over…You know what you did and what you are doing."
"What I did doesn't deserve a divorce," Laura pushed back, sticking to the story that she'd only gone out for a coffee.
Her husband wasn't buying it. Aladin accused Laura, yet again, of disrespect. He also suggested that Laura only pretended to care about their divorce now because he'd cut her off from his money. "It's a game for you," he insisted. "You just laugh because you don't care. When I care about you before, you just disrespect me."
"I still care about you," Laura said. But Aladin retorted, "No you don't. You don't care from the beginning."
"I don't have a home," Laura said in desperation.
"I don't care!" Aladin exclaimed. "Don't text me anymore. Don't call me."
"F*** you!" Laura declared as she hung up on her ex.
After the bitter confrontation, the 90 Day Fiancé star finally admitted that her marriage to Aladin was obviously over. "Aladin could care less about me," she said. "I don't think we can repair the relationship."