'90 Day Fiancé': Laura Jallali's Son Liam Opens Up About His 'Trust Issues' With Her On 'What Now?'
When Laura Jallali told her son, Liam O'Toole, about her sudden marriage to her Tunisian love, Aladin Jallali, their relationship fell apart. On TLC's 90 Day Fiancé: The Other Way, Liam revealed that he felt betrayed by his mother, who abruptly moved to Qatar without so much as a second thought.
After Aladin and Laura broke up on the 90 Day Fiancé Tell-All, Liam's seemingly callous reaction left his mother feeling betrayed as well. But on a recent digital episode of 90 Day Fiancé: What Now on TLC GO, Liam and Laura discussed how they were trying to repair their broken relationship after Laura's ill-fated marriage to Aladin got in the way.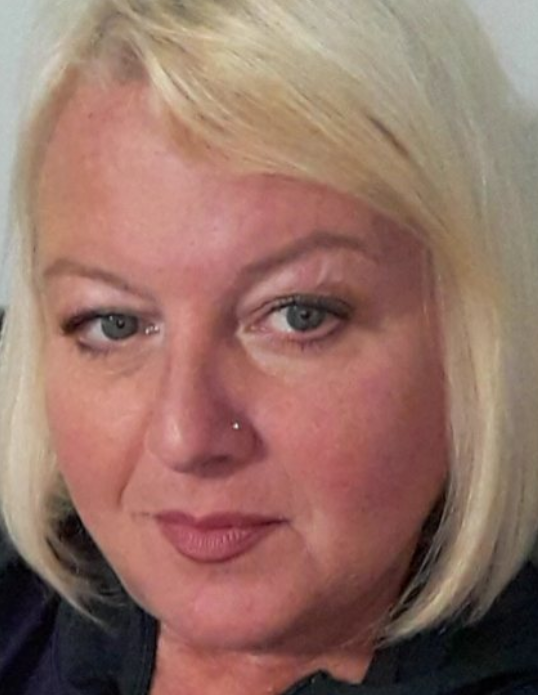 Aladin's unconventional relationship with Laura took a toll on her bond with her son
On 90 Day Fiancé: What Now, 51-year-old Laura reflected on how her sudden connection with 29-year-old Aladin had negatively affected her relationship with her son. Liam had watched his mom's relationships fall apart over the years, and he was upset that his mom hadn't consulted him before deciding to move out of the U.S. permanently.
"When I first met Aladin, I was living in Florida with my son, Liam," Laura explained. "When Liam heard about my relationship with Aladin, he wasn't very supportive at all. He was really upset when I told him I was moving to Qatar."
In a 90 Day Fiancé throwback clip, Liam expressed his concerns to his mom about her safety with a man she barely knew in a country so different from her own. "I am scared because you're going over to a country where women obviously don't have as many rights as they do here," Liam warned, "and you have a short temper, and you're stubborn."
What's more, Liam said he'd lost trust in his mom when she acted impulsively, without a thought as to how her marriage would affect the rest of her family. "How would you like it if I secretly got married and all of a sudden had an instant wedding?" Liam asked his mom.
Laura lamented how her relationship with Liam had fallen apart, but she ultimately chose to follow Aladin's lead. "I felt torn between the two men who I loved the most in this world," she told TLC producers. "It was extremely hard for me to say goodbye."
Still, Liam decided to support his mom—even if he didn't approve of her choices. "Despite our problems, Aladin and I decided to go through with our three-day wedding in Tunisia," Laura said. "I was super excited when Liam said he would come to my wedding."
Laura tried to make amends with her estranged son after Aladin filed for divorce
But Aladin and Laura's marriage lasted only a few short weeks before he announced that he wanted a divorce on the 90 Day Fiancé: The Other Way Tell-All. Laura hastily headed back to Florida, but Liam had already decided to move back to Canada (his original home country), where he planned to live with his father and other relatives.
What with Liam's move and a broken marriage, Laura felt completely alone in the world. Her financial situation was so precarious that she wasn't even sure where she would live. "I've lost my husband, my son, and my home," Laura cried.
Before Liam's move, he and his mom held a garage sale to sell the last of their shared belongings. Laura admitted that she was still resentful of Liam for laughing at her during the Tell-All taping as she announced her impending breakup with Aladin.
"My relationship with Liam has been tough since the Tell-All," she confessed. "There still is some hurt there, and I want to fix things with Liam before Liam moves."
For his part, Liam harbored resentments toward his mom as well. Her willingness to leave him in the dust for a man she'd met online had hurt him deeply.
Even so, Liam said he hoped to continue to work on his relationship with his mom and build trust over time. "Currently, you know, I'm no longer upset with my mother," he insisted. "My mother and I are working very hard to fix the old relationship that we used to have. We're taking it day by day. Hopefully, one day we'll achieve what we want to have."
Liam said he still had trust issues with his mom
During the garage sale, Laura confronted Liam about their rocky relationship since the Tell-All taping.
"You really hurt me when we did the Tell-All show," she told her son. "I had no idea that Aladin was going to say he wanted to divorce me. My heart was totally broken, and you started laughing."
But Liam defended himself, reminding his mom that he had warned her about Aladin's motives before she married him. "You dropped the bombshell on me that you had married a man from Qatar and that you were moving there and you wanted me to move there," he pointed out. "You can't blame me for having a couple of trust issues."
As for his seemingly out-of-place laughter at the 90 Day Fiancé reunion, Liam tried to explain. "The reason why I had the reaction I had was because I could not believe what I was hearing," he said. "It just was mind-blowing to me that all of this time and money was down the drain…In the end, I really just wish my mother had listened to, not only myself, but other family members' warnings."
Despite their troubles, Liam still tried to advise his mom on what to do next to protect herself. Because Aladin had already filed for divorce, he suggested that Laura hire a lawyer with knowledge of Tunisian family law.
Laura agreed and apologized for how she'd hurt her son. "I'm sorry for the mistakes I've made," the 90 Day Fiancé: What Now star said sheepishly.
"Nothing to hold a grudge against," Liam reassured her. "I just hope for the best for you."