'90 Day Fiancé' Leak: Syngin Colchester and Tania Maduro Talk Divorce on the 'Happily Ever After' Tell-All
Split rumors have followed 90 Day Fiancé stars Syngin Colchester and Tania Maduro ever since they appeared on season 7 of the original series. The rumors proceeded to heat up during the current season of Happily Ever After?. Now a Tell-All spoiler has revealed that Syngin and Tania talk divorce during the special. Does this mean they've finally called it quits?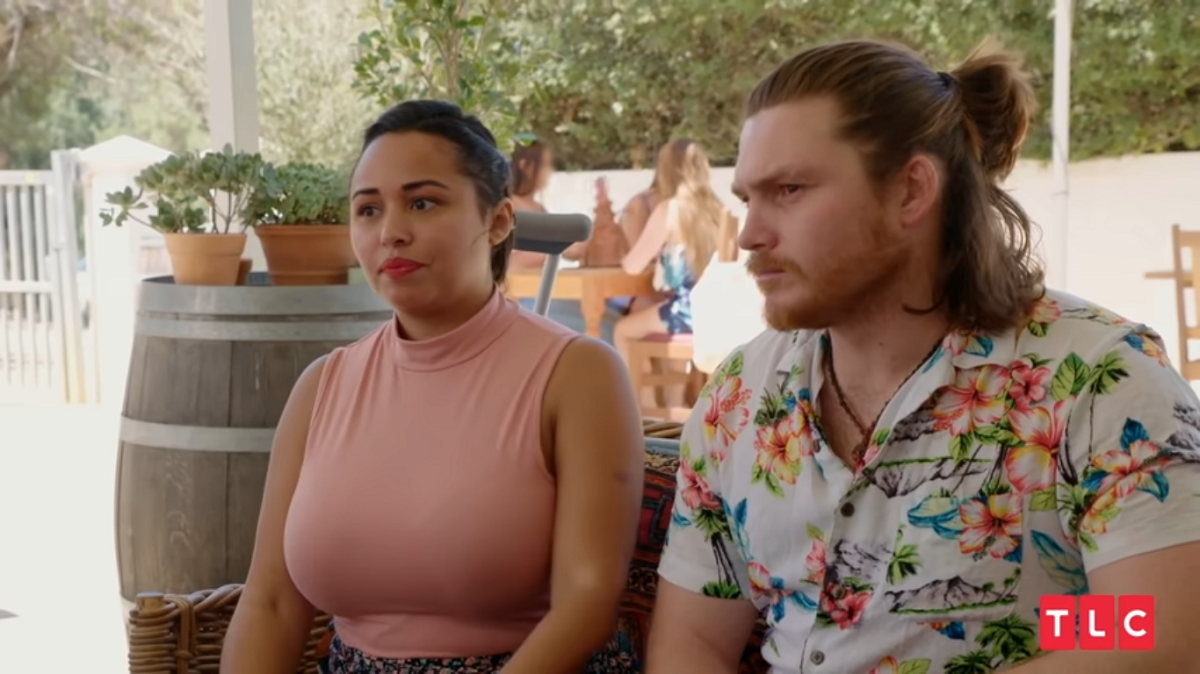 Tania speaks out about the 'soulmate' controversy
One of the most notorious incidents in Syngin and Tania's storyline occurred during 90 Day Fiancé season 7. Tania went on a 30-day trip to Costa Rica for a holistic medicine workshop.
During the trip, she admitted that she didn't have the "full soulmate feeling" with Syngin. She also wondered if her first love was actually her soulmate. This revelation broke Syngin's heart, but the couple moved forward with their wedding plans.
Tania recently received some pushback on Instagram from fans about her remark that Syngin wasn't her "soulmate." Many believed this was a sign that the couple shouldn't be together.
Tania disagreed, and she let her critics know all about it. She replied, "I don't romanticize the word soul-mate like you were taught to do." Another 90 Day Fiancé fan pointed out that Syngin was "obviously devastated" by her soulmate comment. And, Tania admitted that he was.
"And I said I felt he was my soulmate – when my whole understanding of the term was different," Tania argued. "I think we can have multiple soulmates and they don't have to be just romantic partners. They can be friends, pets, coworkers, roommates."
The '90 Day Fiancé' stars got married before getting to know each other first
Syngin and Tania met when she was visiting South Africa. But, as Screen Rant points out, she quickly overstayed her welcome. Tania shacked up with Syngin and his two roommates for two months before the couple left for her home in America.
They quickly tied the knot in the United States. And ever since, it's seemed to 90 Day Fiancé fans that they regret not getting to know each other first. The couple appears to be constantly annoyed with each other.
She wants to settle down in America and start a family. He doesn't like living in the United States, and has made it clear he feels suffocated. During their recent trip to South Africa, Syngin has admitted that he would prefer to stay in his home country.
The couple has very different approaches to their situation. Syngin has an extremely laid back attitude, while Tania is high-strung and controlling. His recent confession to his family that he wishes he could stay in South Africa has 90 Day Fiancé fans wondering if this marriage will survive.
The '90 Day Fiancé' stars talk divorce in 'Happily Ever After?' Tell-All
Syngin and Tania took a trip back to South Africa after she was involved in a nasty car accident. Her injuries forced her to leave her job as a bartender while she recovered and went to physical therapy. Meanwhile, Syngin couldn't find a full-time job, leaving the couple with serious financial problems.
The financial problems are one of the 90 Day Fiancé star's biggest issues with life in the United States. The Capetown, South Africa, native obviously wanted to stay home. But, the couple eventually returned to Connecticut.
However, according to Soap Dirt, the relationship is still on the rocks. A spoiler for the upcoming special Tell-All episode reveals that Syngin and Tania mention divorce. Syngin admits that "things are not working out." He also confessed that he and his wife are "not happy" and they've discussed a "peaceful breakup."
When host Shaun Robinson asks Syngin if he and Tania are considering a divorce, the clip ends in a cliffhanger. Fans will have to wait to find out the answer on the 90 Day Fiancé: Happily Ever After? Tell-All. The special premieres September 27 on TLC.