'90 Day Fiancé': Lisa Says Her Much Younger Nigerian Boyfriend Has Seen Her 'Completely Naked,' Shares His Reaction
On Season 4 of TLC's 90 Day Fiancé: Before the 90 Days, fans will watch the unconventional relationship between Lisa Hamme, a 52-year-old mom from Pennsylvania, and 30-year-old Nigerian entertainer Usman Umar (who goes by the stage name "SojaBoy") unfold. While Lisa is head over hells for Usman, she admits she doesn't know if she can trust him.
Season 4 of the 90 Day Fiancé spinoff will officially premiere on Feb. 23, but the early premiere episode, "Love Can't Wait," was already released to TLC subscribers. Lisa told producers she was passionate about her flirtatious Nigerian boyfriend, but as she prepped for their first overseas visit, she still wasn't sure he was being honest with her.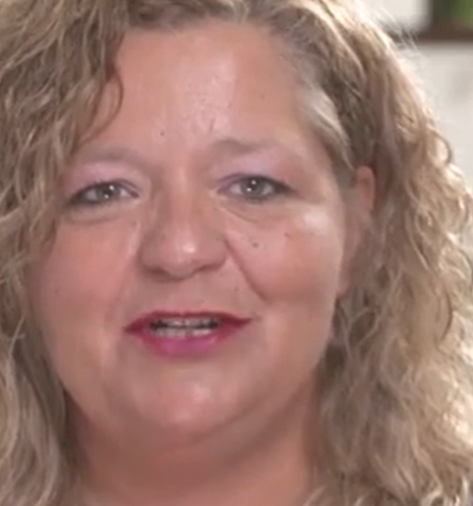 The divorced mom met Usman online
Lisa was divorced four years ago and now works "long, hard hours" as a hospice caregiver to provide for herself and her 15-year-old daughter.
"I married a man who I thought was a good person, but I was cheated on and verbally abused for years," the single mom claimed on the 90 Day Fiancé: Before the 90 Days premiere. "When I finally left, it was the best thing for my daughter and I."
Her odd shift hours left her feeling lonely and isolated. Lisa turned to social media to connect, and a much younger performer from Nigeria unexpectedly reached out to her. "Usman and I have been talking for two years," she told TLC producers. "He's absolutely gorgeous."
And while Usman was "flirtatious from the beginning," the 90 Day Fiancé star wasn't sure she should begin a romantic relationship with him. "I didn't trust him in the beginning, I'll be honest," she said.
Lisa wondered if she could trust Usman at first
Eventually, despite her fears, Usman won Lisa over.
"Nigerians are known for scamming," the 90 Day Fiancé star admitted. "But Usman looked very trustworthy, and I thought, 'I'll give him a chance.'"
As their video chats turned "more sensual," Lisa was worried their age difference would pose a problem, or that Usman wasn't truly attracted to her. But Usman's reaction to her in the buff reassured her. "Usman has seen me completely naked, and did he get turned on? Absolutely," Lisa revealed.
After two years of chatting, Lisa was finally ready to meet her soulmate in person in Nigeria. "He is half of my mind, my heart, my soul," she gushed.
The '90 Day Fiancé' star worried about his female followers
Still, the 90 Day Fiancé: Before the 90 Days star wasn't completely convinced she could trust Usman to be faithful.
While Lisa knew Usman was a performer, she had no idea the rapper/singer had a dedicated following at first. "I checked on his IG, and I saw he had over 20,000 followers," Lisa shared, confessing his fans caused her some concern. "As Usman and I got closer, I had a little bit of difficulty accepting that this Nigerian celebrity had feelings for me," she said.
And SojaBoy's many female fans didn't make Lisa feel any better. She said he had "thirsty women dying for his attention" all over social media, praising his looks and sending heart emojis his way. Although Lisa was still planning to visit Usman in Nigeria, she wasn't convinced he was genuine in every way. "Is this man actually who he says he is? Is he faithful to me?" she wondered. "I'm hoping he is."