'90 Day Fiancé': Lisa Says She Has a Sexual 'Secret Weapon' To Keep Her Nigerian Boyfriend Interested
Lisa Hamme, a 52-year-old divorced single mom from York, Pennsylvania, is sure to be one of the most talked-about stars of TLC's 90 Day Fiancé: Before the 90 Days Season 4. Lisa's Nigerian boyfriend, Usman Umar, is only 30 years old and works as a rapper/singer in his home country, using the stage name SojaBoy.
Lisa and Usman have never met in person, but that's all about to change this season. On the season premiere episode, "Love Can't Wait," the 90 Day Fiancé: Before the 90 Days star told a friend she had a plan for keeping Usman interested in the bedroom.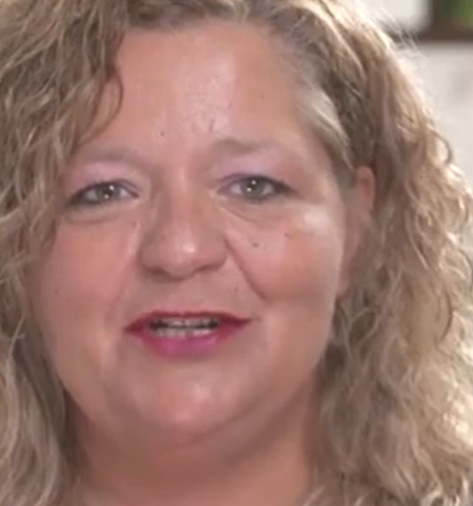 Lisa admitted she wasn't sure if Usman's interest in her was real
When Usman reached out to Lisa on social media, she was immediately skeptical because of the distance and age difference. "I didn't trust him in the beginning, I'll be honest," she confessed.
But the Nigerian entertainer won Lisa over with sweet words and plenty of sexting, she explained. Lisa said Usman was "flirtatious from the beginning" and eventually even asked her to marry him over video chat.
The single mom and hospice care worker added that she wasn't worried about Usman's attraction to her. They had "sensual" video chats, she explained, where he'd seen her "completely naked." "Did he get turned on? Absolutely," the 90 Day Fiancé: Before the 90 Days star said.
The '90 Day Fiancé' star said she would keep her man on the hook with unprotected sex
Usman and Lisa would finally meet in person, and hopefully marry, in his home country of Nigeria soon. But Lisa's friends were skeptical about the relationship.
Lisa's friend Nikki worried that she was jumping in too fast with a man she didn't know. "Think about all the stuff that you guys haven't done yet," she warned her during the premiere episode. "You haven't physically touched him. You haven't held his hand. You haven't slept with him. What if you get there and the sex is wack?"
But Lisa wasn't worried about that. She told Nikki she had a plan to blow her boyfriend's mind in the bedroom. "I have a secret weapon," she announced.
"From day one, he's had nothing but safe sex when he was in a relationship," Lisa claimed. "When I get there, there will be no condom use." She added, "It's like I'm taking a virgin."
"You've lost your mind," Nikki declared.
But Lisa told 90 Day Fiancé: Before the 90 Days producers she wasn't concerned about safety. "Usman and I will have unprotected sex, and it will be off the hook," she insisted. "We both love one another and we both trust each other, and it's something he's never experienced in a lifetime."
Lisa assured her friend that Usman had been tested for STDs. "I feel safe with this man, and my personal opinion?" she said. "I don't need a condom."
Fans were shocked at the single mom's sexual confession
90 Day Fiancé: Before the 90 Days fans took to Twitter during the Season 4 premiere, shocked at Lisa's confession that she was planning for unprotected sex with a stranger.
"I'm going to have nightmares tonight, keep replaying the scene of Lisa talking about her no condom sex," wrote one Twitter user.
Another viewer couldn't quite believe their eyes as the scene unfolded. "Watching Lisa get a full body wax before going to Nigeria to have unprotected sex with a scam artist she's never met. #90DayFiance, you have outdone yourself," they wrote on Twitter.
Many fans were skeptical about Usman's claim that he had never had unprotected sex before. "If Lisa believes Usman has never had unprotected sex, I've got a unicorn to sell her," one critic joked. Still others worried that Lisa was being tricked and hoped she would protect her health. "Can TLC do a disclaimer at the beginning of each of Lisa's scenes to warn about the importance of safe sex?" another Twitter user asked during the premiere.