'90 Day Fiancé': Liz's Alleged Ex-Husband Spills the Tea After Big Ed Engagement
90 Day: The Single Life's Ed Brown and Elizabeth "Liz" Woods announce their engagement to the world. Liz's ex-husband is now spilling some tea about what he knows regarding their relationship. He claims that their relationship isn't valid, and they're only faking it for more 90 Day Fiancé 'fame.'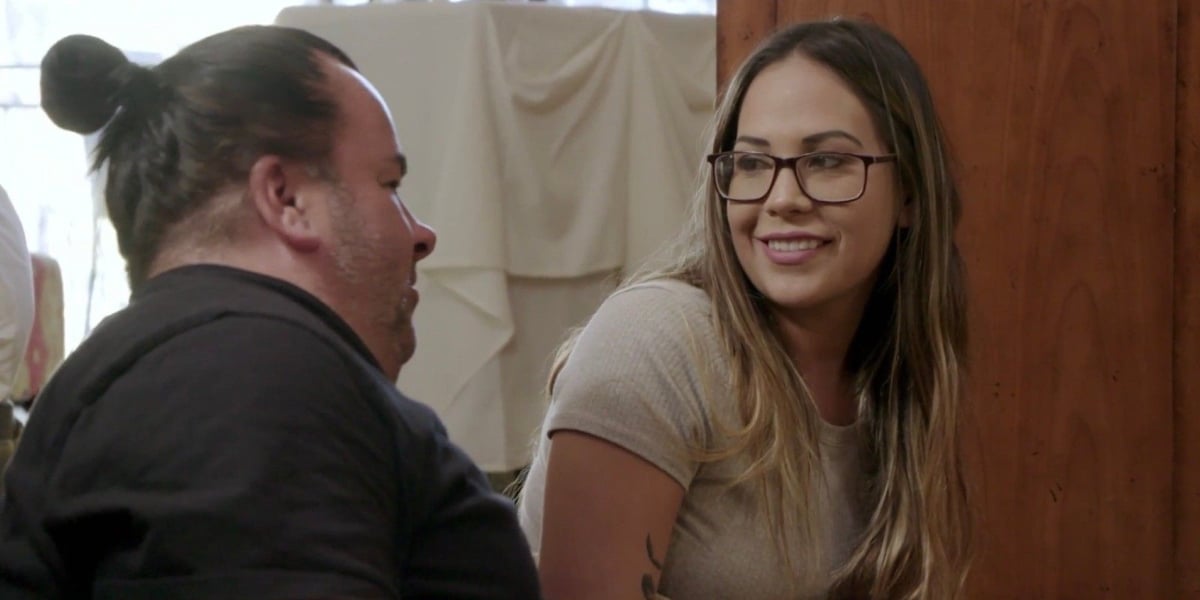 Big Ed and Liz announce their engagement
In season 4 of 90 Day Fiancé: Before the 90 Days, Big Ed made his big debut. He traveled to the Philippines to be with his then-girlfriend Rosemarie Vega. After they broke up, Big Ed came back to find love on 90 Day: The Single Life. Cameras followed him from the moment he asked for Liz's number to when he asked her to move in with him. The couple had their fair share of ups and downs. When fans last saw them, Big Ed had broken up with Liz, and she was begging for him back.
Despite their roller-coaster relationship, Big Ed and Liz are now engaged! TMZ posted a photo proving that Liz is wearing an engagement ring. In the pic, Liz has her arm around Big Ed and her left hand placed on her daughter's face in the photo. The sparkly new engagement ring clearly visible on her left ring finger. Then the outlet reported Big Ed referred to Liz as his "beautiful fiancée."
Liz's alleged ex-husband tells his side of the story
However, not everyone is happy about their engagement. Liz's alleged ex-husband, Saied Camacho, spoke out about his side of the story. Camacho, who goes by the username @macho.camacho1789 on Instagram, reveals some pretty shocking information to the public. He wrote a comment under a photo of Liz and Big Ed on the popular 90 Day Fiancé news Instagram, @90daythemelanatedway.
He wrote, "What makes this particular situation even funnier is she was staying in my house for the length of their break up. She would beg me to buy her a ring. She wanted a carat ring. It took them less then a week of talking to each other for them to be engaged. It's all for the fame, they're both equally as desperate."
Camacho continued, "I was married to Elizabeth. She came back to me after they broke up. She lived with me for 6 months. Wanted me to marry her again and propose to her. We got into a fight a Friday night the next Friday she was engaged to Ed."
Some fans think Liz is only with Big Ed for more '90 Day Fiancé' fame
Based on Liz's alleged ex-husband's comment, Liz may not be as committed to Big Ed as it seems. Many 90 Day Fiancé fans commented on his remark, wanting more proof. Many fans, however, have already taken Camacho's side and agree with him. One Instagram user wrote, "She is getting in on the Fame of Big Ed, money! It's All set up!"
Another fan wrote that their marriage will never actually happen and that it's "just for publicity." Many fans agreed with that sentiment and strongly believe that Liz is only in it for the fame and the money. Would Liz actually agree to marry Big Ed just to hope that she could be on another season?
Whether or not Liz's ex-husband's allegations against Liz are true, that remains to be seen. Hopefully, if Liz and Big Ed get to be on another season, TLC will answer some of these questions.