'90 Day Fiancé': Liz Pushes to Get Back Together With Big Ed Brown
Audiences saw 90 Day Fiancé couple Big Ed Brown and Liz's relationship crash and burn on screen. As with all of Brown's onscreen relationships, his time with Liz was short lived. This time, Brown has admitted his own role in the demise of his relationship with Liz. But for some reason, Liz has begun pushing to get back with Brown.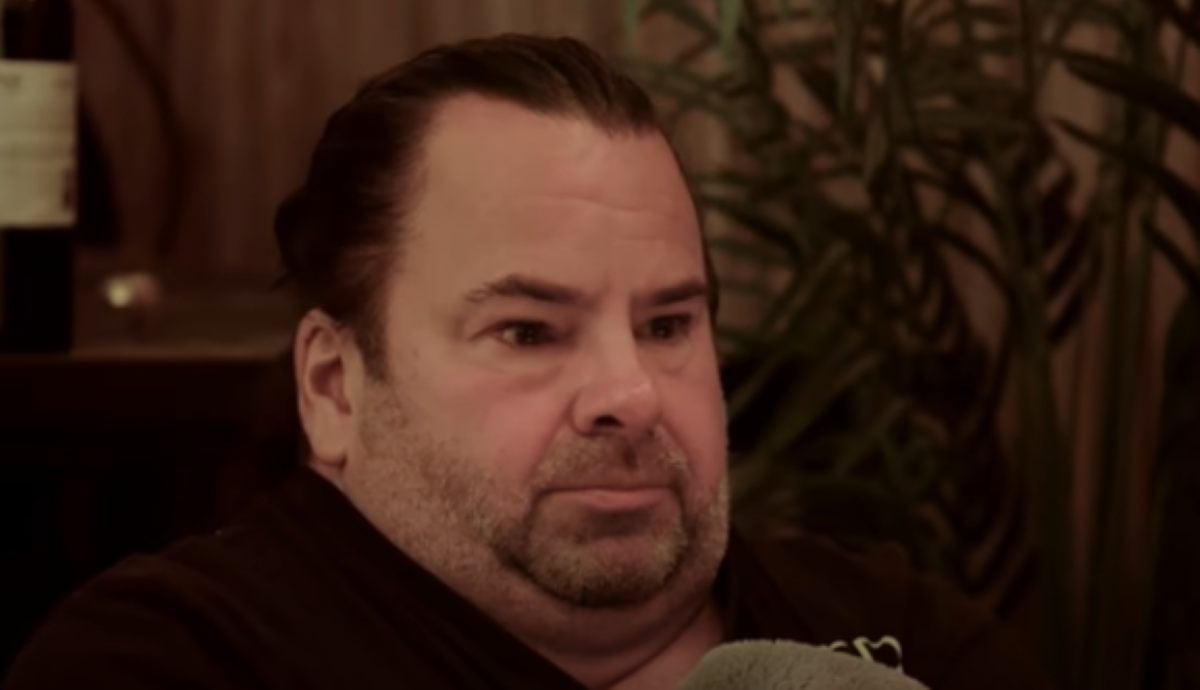 '90 Day Fiancé' star Big Ed Brown and Liz's breakup
Brown began pursuing Liz after meeting her at the restaurant that she worked at. Despite their over 20-year age gap, the two decided to try to make things work. But ultimately, the speed that Brown moved at caused the end of the relationship.
"Ed loves to rush our relationship," Liz said on the first part of The Single Life Tell All. "When we first became a couple, one week I was meeting his daughter, the next I was meeting his sister, his brother, I was thrown into multiple situations I was not prepared for. It took me months to introduce him to my grandparents — months for that to happen — to break up two weeks later. I just never would've taken those steps had I known this was going to be the outcome. Because I did not expect that this would be the outcome. I was expecting to be with each other. … I thought he was going to be the One."
Brown was able to admit his role in the demise of the relationship as well.
RELATED: '90 Day Fiancé': Are Ed and Liz Still Together After 'The Single Life'?
"Our relationship didn't have a chance," he said. "So, everything she said is true. She told me I don't want to move too fast and I want to keep my friends, and I just skipped right over that. I was so excited, for the first time in 29 years, that I had someone who was interested in me.
"And I was so afraid to like anyone, to like Liz, because I would get rejected, and the second she said she saw me as boyfriend material, I stopped listening," he continued. "I didn't listen to one word she said, and I was like, 'I'm gonna make her my girlfriend. I'm gonna make her world amazing. I'm gonna do everything I can to give her what I thought she deserved.' And I f*cked it up."
Liz also revealed that as soon as they broke up, Brown went back out on the dating scene and began talking to women immediately after the split.
Big Ed and Liz may get back together
While on part one of the Tell-All, Liz revealed all the things that Brown did wrong, she did admit on part two that she still has feelings for him.
RELATED: '90 Day Fiancé': Big Ed Brown Reveals the Insane Number of Times He's Been Catfished
I've missed Ed a lot this last month," she said on the second installation of the Tell All. "As far as the future, we were talking about it earlier, I still love him. I still want to be with him, but he's pushed me away so many times that I told him if we were giving it a fair chance, it has to be a fair chance, and I would want to go to therapy together and cut out our drinking."
When asked if she would get back together with Brown, she said that she hoped that she could.
"I do have hope we can make it work," she told host Shaun Robinson. "My biggest fear is I can give it another shot and then in two days with people in his ear, he can pretty much just tell me, 'It's not worth it.' Because he's done that to me so many times."