'90 Day Fiancé': Loren and Alexei Brovarnik Are Having Another Baby
Loren and Alexei Brovarnik from season 3 of the original 90 Day Fiancé, Pillow Talk, and countless spinoffs, are having a baby. Their son, Shai, is going to be a big brother, and this is exciting news for fans of the series.
Loren and Alexei Brovarnik from '90 Day Fiancé'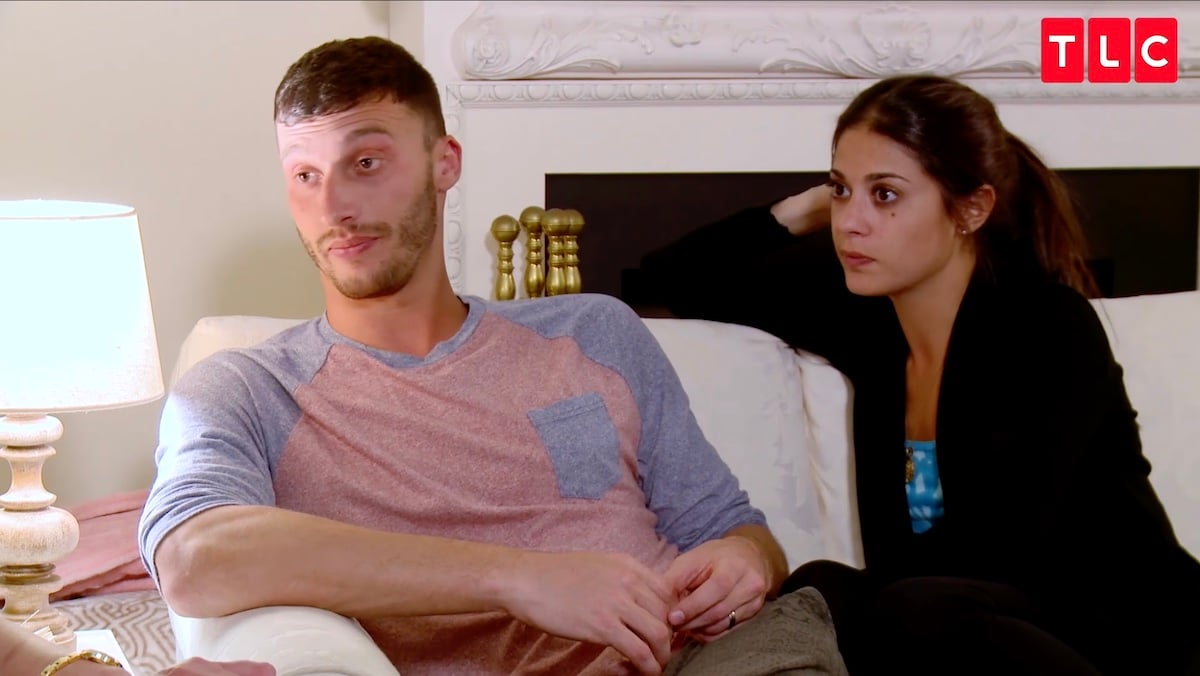 Loren, who is 32, and Alexei, who is also 32, are regulars on Pillow Talk, and fans have really grown fond of them and their little family. But how did the couple actually meet? The moment came in 2013 when Loren traveled to Israel on a Birthright trip that she was staffing. Alexei was the medic of the group, and he's from Isreal. They did the long-distance thing, but they finally married in 2015 in the United States and again in Israel in 2016 as well.
The family grew in April 2020 when their son Shai was born. They currently reside in Hollywood Beach, Florida, and they have continued to be favorites in the franchise.
Loren and Alexei are having another baby
People released the information first, reporting on Loren and Alexei's news on March 19, 2021, complete with photos of the happy family, Loren's growing baby bump, and Shai. There's even a cute shot of Shai with his mom.
"We can't believe we're doing it again!" the couple revealed to People. "Honestly, we'd be lying if we said we weren't nervous. Two under 2 is going to be quite an adjustment, but we are so excited for BabyBrov No. 2!"
Although the couple is unsure of whether the baby is a girl or boy, it's still a super exciting prospect for them as well as fans at home. 
"Every time we tell Shai he's going to be a big brother, he gets the biggest smile," they explained. "We don't know if it's a boy or a girl — as long as it's a healthy baby, we're happy! Yalla, let's do it!"
Loren shared some photos making the announcement on her Instagram
Loren also shared with her followers on Instagram – which number at 1.1 million – the news of her pregnancy, including some similar photos to the ones People shared. In one, she's holding her baby bump with her mouth wide as Alexei smiles and holds baby Shai. They're all wearing similar shirts with Shai's saying, "Big Brother" and Alexei's saying, "Cool Dad."
In another shot, Loren is smiling at Shai as he sits on his mother, staring at her. The last two photos are of Shai wearing shoes with another pair as well. He smiles while holding the new set of shoes in a sweet moment.
Loren captioned the post: "It's true, we are expecting Babybrov #2! We figured why not have another, and Shai is so excited to become a big brother in late summer! We need to think of a nickname for our little embryo – please help us out and comment one below! 🙌🏼🧿 #teambrovarnik #babybrovpartdeux #herewegoagain #2under2."
Loren mentioned the news on her other social media pages as well. Alexei shared some photos announcing the news too in a post as well as mentioning it on his Instagram Story. They also announced it via Loren's Instagram Story (which Alexei also shared) too.
'90 Day Fiancé' cast members react
As can be expected, 90 Day Fiancé cast members have responded on Loren's post offering up their well wishes for the happy couple. A number of them commented about Loren and Alexei's growing family, and we've included a few of them.
Jenny Slatten, from seasons 1 and 2 of 90 Day Fiancé: The Other Way added in the comments, "❤️❤️❤️."
Armando Rubio from season 2 of 90 Day Fiancé: The Other Way commented, "Wow congratulations!!!! ❤️❤️❤️."
Even more cast members added their thoughts. Veronica Rodriguez from Pillow Talk and season 3 of 90 Day Fiancé: Before the 90 Days said, "How exciting!!! Congrats to you both 🥰💕✨🎉."
Elizabeth Potthast Castravet from Pillow Talk and seasons 4 and 5 of Happily Ever After, and as well as season 5 of the original series, wrote, "Yay!! Congratulations! So exciting 💖."
Loren and Alexei's family is growing. 90 Day Fiancé fans have a lot to look forward to in the lives of these two cast members.