'90 Day Fiancé': Loren and Alexei Brovarnik Debut Their Family Halloween Costumes and It Couldn't Get Any Cuter
Fans of 90 Day Fiancé and its spinoffs know just how adorable Loren and Alexei Brovarnik's family is, including their son, Shai. The couple became famous when they first appeared on season 3 of 90 Day Fiancé. They've since been on seasons 1 and 2 of 90 Day Fiancé: Happily Ever After, as well as on episodes of Pillow Talk.
Fans can't get enough of Loren and Alexei Brovarnik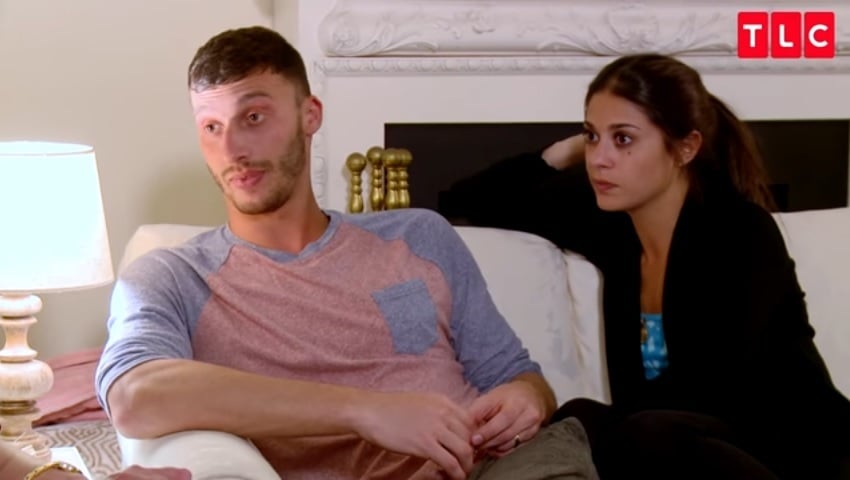 Fans really seem to love this couple since their first appearance on the series. They welcomed their son, Shai, into the world in April of this year. Their family has been front and center on the couple's Instagram pages, where they are clearly happy together. They're constantly showing off their family to the world in cute and memorable moments.
Loren has over 1 million followers on Instagram, and if fans are looking for cute pictures of the couple along with their son, they certainly aren't at all disappointed. Shai has also made appearances on Pillow Talk alongside his parents to the delight of fans.
Loren and Alexei debut their family costumes for Halloween and it couldn't get any cuter
It's Shai's first Halloween in the world, and Loren and Alexei didn't disappoint when it comes to their family costumes this year. Loren recently posted a sweet picture on Instagram of their family together. Loren is dressed in a red "Ketchup" shirt, and Alexei sports a yellow "Mustard" shirt. In the middle is Shai, dressed to impress as a hotdog complete with a bun. The couple actually showed off Shai in his costume on a recent episode of Pillow Talk. It seriously couldn't get any cuter, and fans certainly noticed.
"Happy Halloweenie! 🎃🌭 Love, the Brovarnik's," the post is captioned.
Even fellow cast members from the series and its spinoffs commented on the sweet post. Anny Francisco, from 90 Day Fiancé season 7 and Pillow Talk, wrote, "So beautiful I love that family foto ❤️."
Elizabeth Potthast Castravet, who was on 90 Day Fiancé season 5, as well as 90 Day Fiancé: Happily Ever After, seasons 4 and 5, wrote, "Perfect 👏🏻 so cute 💖😂."
Fans react to the adorable family costumes
RELATED: '90 Day Fiancé': Are Loren and Alexei Brovarnik Already Prepping for Baby No 2?
As can be expected, fans love the cuteness of the picture. A number of people commented, and they really seem to appreciate it. And honestly, we have to agree.
"Cutest costume ever! 😍," a fan wrote on Instagram.
Others seem to agree as well. "This is the cutest! 🌭🌭🌭," another user wrote.
"Omg this is seriously the best!! Love it!" a fan said.
One fan thinks the family wins at Halloween. "You win Halloween!!! Adorable!" they wrote.
A fan describes the costumes as "perfect." "What perfect costumes!!!! You guys are cute!!" they said.
Another remembers the couple showing Shai's costume off on a recent episode of Pillow Talk. "Awww you guys did the costume you guys talked about on Pillow Talk. Love it. Too cute! ♥️♥️🎃," the fan wrote.
"You guys are so perfect. ❤❤," another Instagram user wrote.
It's pretty obvious that fans love Loren, Alexei, and Shai's Halloween costumes this year. Hopefully, they can somehow top it next year.