'90 Day Fiancé': Loren and Alexei Brovarnik Took Their Son on His Very First Vacation
90 Day Fiancé is full of fan-favorite couples, but Loren and Alexei Brovarnik arguably take the cake. They were a part of season 3 of the original 90 Day Fiancé, but they became even more well known with the franchise's spinoffs. Most recently, the pair can be seen on episodes of Pillow Talk and they frequently bring their son, Shai, into the mix.
The couple and their son are taking a road trip vacation in Florida, and it's Shai's very first vacation. We have the details you need to know.
Loren and Alexei Brovarnik from '90 Day Fiancé'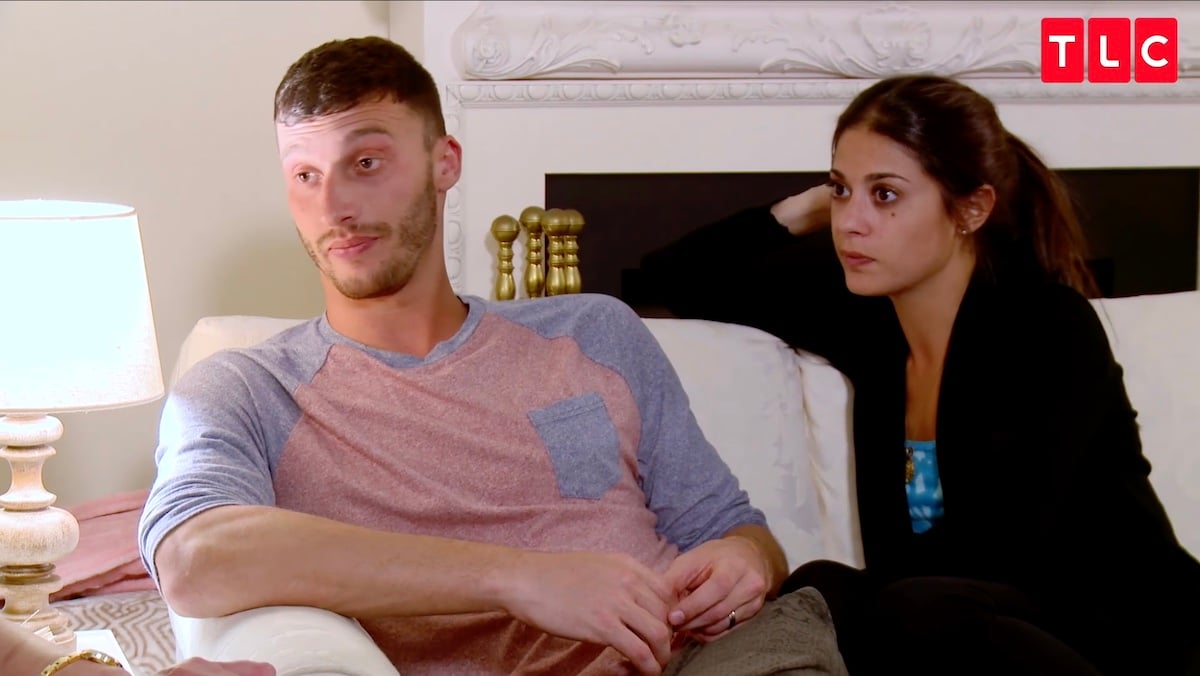 So how did the couple meet? It all went down when Loren traveled to Israel on a Birthright trip that she was staffing in 2013. Alexei happened to be the medic of the group, and he's from Israel. Although the pair did the long-distance thing for a while, they finally were married in 2015 in the United States and again in Israel in 2016.
Loren, who is 32, and Alexei, who is also 32, have appeared in seasons 1 and 2 of 90 Day Fiancé: Happily Ever After, as well as numerous seasons of Pillow Talk. They were also on 90 Day Fiancé: What Now? and they had their own segment called Loren and Alexei's Baby Special. They've also been seen on 90 Day Diaries, exclusively on discovery+.
An addition to the family came in April 2020 with their son named Shai. The happy little family resides in Hollywood Beach, Florida, and they have continued to be fan favorites.
Both Loren and Alexei have a strong following on social media. Loren herself has 1.1 million followers on Instagram, and her husband has 709,000. Both have been known to share sweet moments with their little family, and they don't disappoint.
Loren and Alexei took their son, Shai, on his very first vacation
The couple is currently on a trip in Florida. They both shared updates on their Instagram Story, so fans were able to see a little of the trip so far.
"We're going on vacation this weekend. We're doing a roadtrip, and it's Shai's first vacation," Loren tells her fans on her Instagram story. She asks her son if he's "so excited," and she shares her packed vehicle full of stuff that's mostly for Shai.
The couple made a stop at a fishing store for Alexei, as he's an avid fisher. Loren says it's "literally the one store" that she can't "really find something" for herself. 
It looks like the couple is vacationing with friends, as they stopped and met up with another couple with a child. During the trip, we see Loren in the car showing Shai off as they ride to their next destination. That evening, the couple enjoyed themselves with a glass of wine and some hookah.
The next day, Loren says it "it's not even 7:30 in the morning," and Alexei is already fishing while the weather is quite cold. Loren spots him on the beach. Their beach house is quite nice, and it's literally right on the beach. The deck opens up right out on the sand and water, so it looks like the ideal vacation spot. 
On Alexei's Instagram Story, he shows himself fishing in pants and a jacket, and it looks cold there on the water as he casts his line out. Next, he shares a cute selfie with Shai all wrapped up in his jacket out on the beach.
The fun is just getting started for their weekend vacation. Hopefully, Loren, Alexei, and Shai make lasting memories.