'90 Day Fiancé': Loren Brovarnik Describes Baby Boten in NICU as 'One of the Hardest Experiences'
90 Day Fiancé couple Loren and Alexei recently welcomed their second son, Boten, into the world. Loren Brovarnik took to Instagram to update fans on her delivery and Boten's health, explaining that he has been taken to the NICU due to complications, but that he's doing well. Since then, Loren has continued to keep fans updated, and in a recent series of videos on her Instagram story she fought back tears as she thanked fans and explained how challenging her experience has been. 
Loren Brovarnik announced arrival of Boten, thanked fans
90 Day Fiancé star Loren Brovarnik welcomed her second child with Alexei Brovarnik into the world on August 16, 2021. Their first child, Shai, will have a little brother in baby Boten, who arrived a little early.
"He's here, he's here!! Babyboten has arrived, much early than expected! He made his big debut on Monday, 8/16 … weighing in at 5lbs 7oz and 19" tall. Due to some circumstances, he is in the NICU, but recovering well. We can't wait to bring him home and start this next chapter as a family of 4!" Loren shared on Instagram. 
She went on to thank fans for their support during and following her pregnancy in a video on her Instagram account.
"Again, it really means the world to me to see all of your love and support. And I can't wait to share him with you, and I can't wait for Shai to meet him again," Loren Brovarnik told fans.  
"So from the bottom of my heart you guys, thank you, thank you, thank you so much. Don't make me cry because I've cried enough already today. I love you, I love you, I love you, and stay tuned for more to come."
Boten's NICU stay has Loren Brovarnik tearing up
Since Boten Brovarnik's birth, he's been staying in the NICU to make sure everything goes smoothly following the complications Loren Brovarnik mentioned. Naturally, the 90 Day Fiancé mother is experiencing some difficult feelings while waiting for her newborn son to leave the hospital.
"I just wanted to come on here and give an update, and I'm gonna cry because I just want to say thank you to all of you. Your messages and your comments and everything are just really helping me more than you'll ever know," said Loren while getting choked up.
"Baby Boten is doing good, and he's stable and he's doing great, and I can't wait to see him, and I can't wait to have him come home. On top of that today is Shai's first day of nursery school, so as if I'm not an emotional mess to begin with," she added.
"Again, from the bottom of my heart thank you so, so much. This has been one of the hardest experiences that I've ever had to go through. … I'm gonna take a little bit more time, I'm not gonna post as much. I will give updates, but I just need to gather myself," explained Loren before thanking her fans once again.
'90 Day Fiancé' family dishes on Tourette's during pregnancy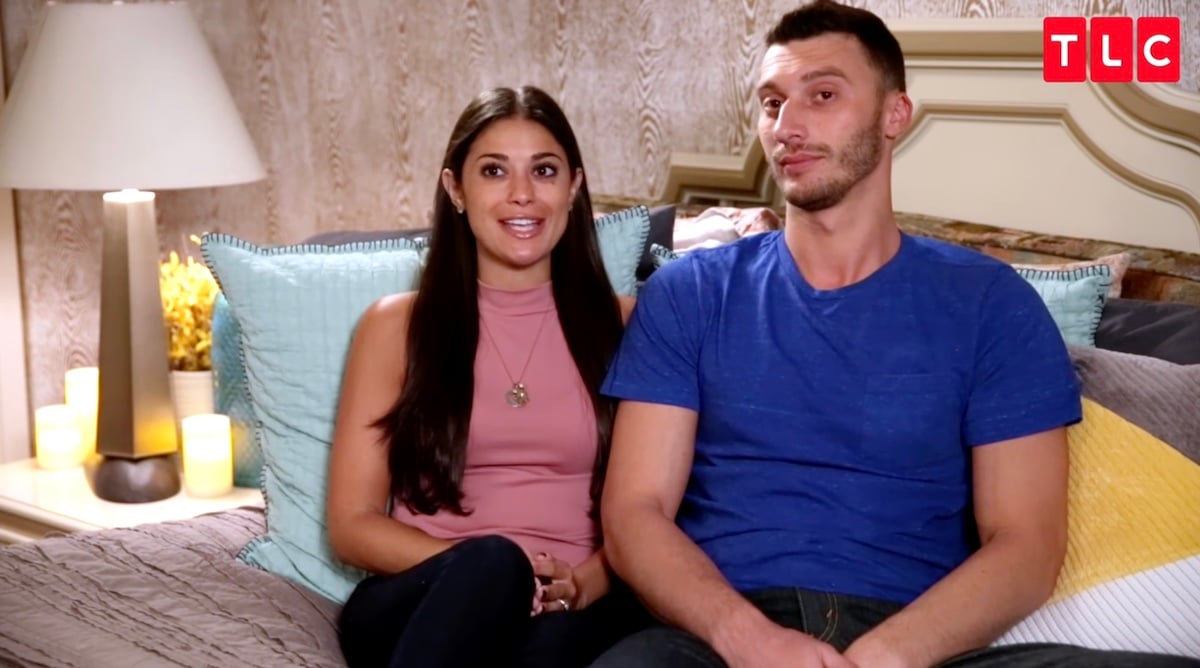 90 Day Fiancé star Loren Brovarnik has been an outspoken voice for individuals with Tourette's, given that she has it herself. During a chat with Entertainment Tonight, she explained that her ticking had gotten more aggressive during her pregnancy. 
"I do have my moments and I've noticed them now with this pregnancy, they're definitely a lot worse, especially at night, and there will be times when I'll text him, like, 'I'm ticking so bad, I don't know why. I don't know what's going on,'" Loren told the publication.
"And he's like, 'Your body's changing, like, your body's releasing the changes.' So, he's been very understanding and supportive." she said of Alexei Brovarnik.
RELATED: '90 Day Fiancé': Natalie Found Nudes in Mike's Phone After Engagement