'90 Day Fiancé': Loren Brovarnik Discusses Postpartum Depression — 'I Am Not Okay'
90 Day Fiancé star Loren Brovarnik has become one of the most beloved cast members on the franchise, alongside her husband Alexei, in large part due to her openness and vulnerability when it comes to sharing her life with fans. Since the birth of "Babyboten" (a nickname meaning baby peanut), Loren and Alexei have been waiting for him to return from the NICU, and it's taking an emotional toll — Loren has discussed this on her Instagram stories. Now, the reality television star is opening up about her experience with postpartum depression as well — she's asking fans to be thoughtful when it comes to considering the invisible challenges that people around them could be facing. 
'90 Day Fiancé' star Loren Brovarnik thanks fans for support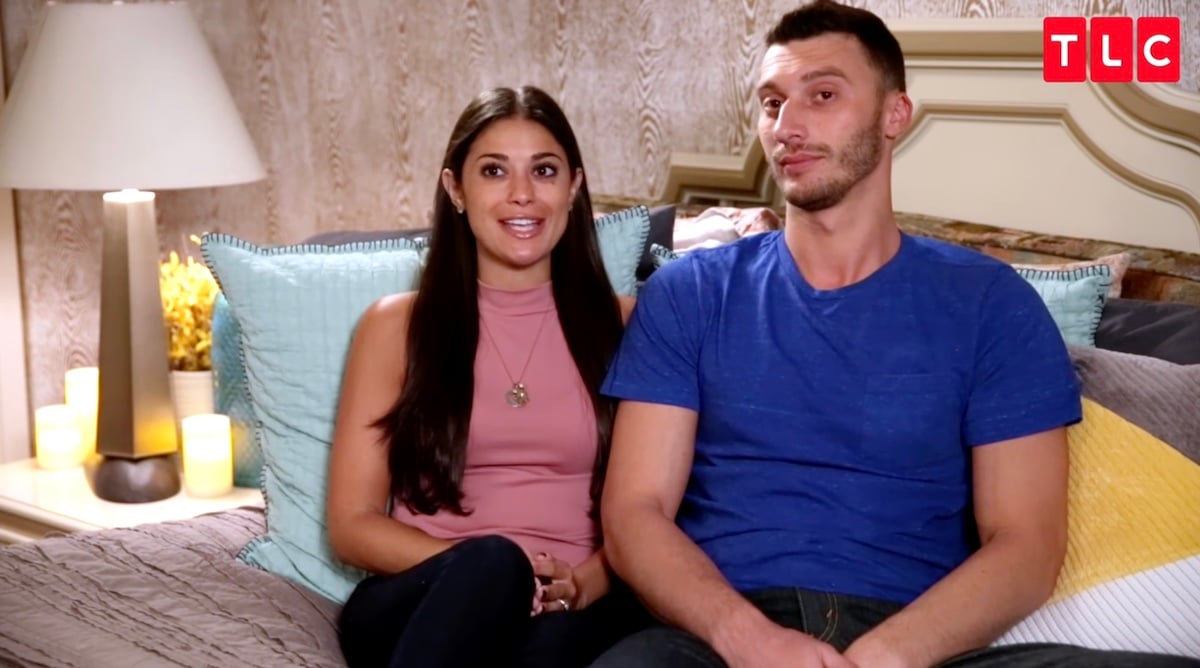 90 Day Fiancé star Loren Brovarnik recently thanked fans for their support during her pregnancy and following the birth of Babyboten, who has since been in the NICU.
"Again, it really means the world to me to see all of your love and support. And I can't wait to share him with you, and I can't wait for Shai to meet him again," Loren Brovarnik said on Instagram.
"So from the bottom of my heart you guys, thank you, thank you, thank you so much. Don't make me cry because I've cried enough already today. I love you, I love you, I love you, and stay tuned for more to come."
Since then Loren has updated fans on Babyboten's condition, explaining that while he is doing well, his stay in the NICU has been emotionally taxing.
"Baby Boten is doing good, and he's stable and he's doing great, and I can't wait to see him, and I can't wait to have him come home. On top of that today is Shai's first day of nursery school, so as if I'm not an emotional mess to begin with," she explained on her Instagram stories.
"Again, from the bottom of my heart thank you so, so much. This has been one of the hardest experiences that I've ever had to go through. … I'm gonna take a little bit more time, I'm not gonna post as much. I will give updates, but I just need to gather myself," explained Loren.
Loren Brovarnik discusses postpartum depression
Loren Brovarnik has continued to keep 90 Day Fiancé fans updated on her family, including baby Boten. She recently took to her Instagram stories to discuss her emotional state amid postpartum depression and Babyboten's NICU stay. 
"The most asked question I am getting today is 'how are you doing,' and I would be lying if I said I was okay. And this is exactly what I mean, I put up such a strong front because I have to but this is the reality. Postpartum is a very real thing, postpartum depression is a very real thing," Loren Brovarnik explained.
"Not knowing when your baby is gonna come home from the NICU is a very real thing. … I'm sharing my true self right now because there are so many other people going through it, and you just don't know who the person next to you [is] and what they're going through. I shared this because, just be kinder to people. You never know what the next person is going through," Loren asked of her fans.
"And honestly I'm not okay, and I know it's okay to not be okay, because we're going through something. So I share this to show you me at my most vulnerable state — this is what I'm going through, and it's okay to not be okay," she concluded.
How to get help: In the U.S. and Canada, text the Crisis Text Line at 741741 to reach a crisis counselor for support.
RELATED: '90 Day Fiancé': Alexei Brovarnik Shared Pictures With His Son Shai on His First Day of Nursery School: 'Proud Daddy Taking His Son to School'