'90 Day Fiancé: Love Games': See the Memorable Trailer for the New Spinoff on Discovery+
90 Day Fiancé seems to keep adding new spinoffs to the mix, especially with the release of Discovery+, a new streaming service that includes a lot of new 90 Day Fiancé exclusive content. A host of shows are already available, including old favorites like the original 90 Day Fiancé, Pillow Talk, and 90 Day Fiancé: Happily Ever After. Along with the staple shows, there are also new ones, including 90 Day Diaries, 90 Day: Bares All, 90 Day Journey, and 90 Day Fiancé: The Other Way Strikes Back.
We have all the information to know about 90 Day Fiancé: Love Games before it premieres on February 14.
What to know about '90 Day Fiancé: Love Games'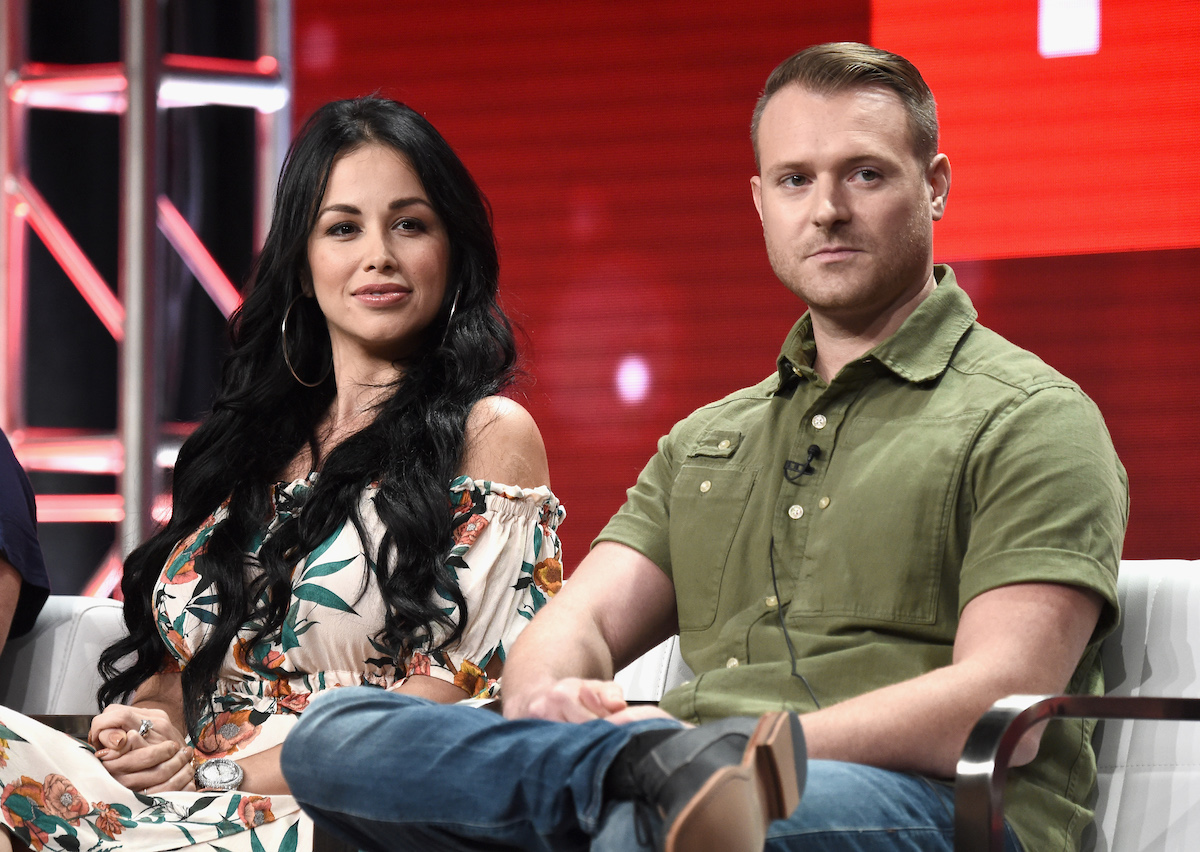 But that isn't all. There are even more new shows premiering on Discovery+. On December 14, 90 Day Fiancé: Love Games and 90 Day Fiancé: Lovers Collection will premiere. Plus, on February 21, 90 Day: The Single Life will drop, so fans will be busy with all this new content.
Love Games is the first game show in the franchise, and it will feature a number of popular couples including Elizabeth Potthast Castravet and Andrei Castravet, Colt Johnson and his mother, Debbie, Russ and Paola Mayfield, Tania Maduro and Syngin Colchester, and Michael Ilesanmi and Angela Deem. In total, there are 24 couples competing for a trophy at the end, and the couples will play the game while in the comfort of their own homes by filming themselves.
The famous duos will go head-to-head against each other to answer a variety of questions about themselves as a couple and other topics like, "If I could date anyone from the 90 Day Fiancé universe other than my partner, who would it be?" and "What's something your partner thinks they're good at, but really they aren't?"
There will be three rounds that will be jam-packed with questions about their partners. Then there will be a final round consisting of four couples going up against each other. Sukanya Krishnan hosts the new game show.
See the memorable trailer for 'Love Games' on Discovery+
There's an epic trailer consisting of a whopping three minutes of what to expect from this fresh take on a game show. The first question asked is, "What's your anniversary?" where Paola claims Russ "distracted" her.
Playful rivalries will be center stage as Tania Maduro tells the other contestants she's pinned against that they're "going down."
"Are we gonna win this? Michael Ilesanmi asks his wife. "Does a bear s*** in the woods?" Angela Deem asks while laughing.
Larissa Dos Santos Lima and Eric Nichols will also be participating, and Larissa is asked if she's "had sex on the beach," and she doesn't hold back. "Not with Eric," Larissa says as she laughs.
No question is off-limits, apparently. "So which answer are you locking in, butt play or licking her feet?" Sukanya Krishnan asks Jasmin and Blake Abelard. "Oh my God," Blake says as he laughs.
Syngin Colchester admits on camera that his "favorite thing to do is pee outside," so some truths will certainly come out.
Kalani Faagata reveals that Asuelu Pulaa told her that he was a "virgin" because "he thought" she wanted to be with one, which is new information for fans of the couple's love story.
There will be plenty of laughs to go around. "Michael, if you don't know me by now, it's time for divorce," Angela tells Michael jokingly, so you know this is going to be good.
Even Larissa and Colt are going to reunite, at least virtually, and Larissa will yell at Debbie, telling her to "shut up." She even gets up like she's going to get up and leave, but Eric tries to convince her to stay. 
"No, they can win I don't care," Larissa says back. Debbie adds in, "She started it."
It looks like 90 Day Fiancé: Love Games is going to be full of new information and shocking moments. Fans can tune in on February 14 on Discovery+.