'90 Day Fiancé: Love in Paradise' Season 2 Introduces Fans to 2 New LGBTQ Couples
'90 Day Fiancé: Love in Paradise' Season 2 returns in June. Here are the new couples starring in the upcoming season of the series.
In the world of 90 Day Fiancé, the potential for spinoffs is endless. One of those spinoffs recently announced that it would return to discovery+, and that's 90 Day Fiancè: Love in Paradise Season 2. Here's everything we know about the upcoming sophomore season.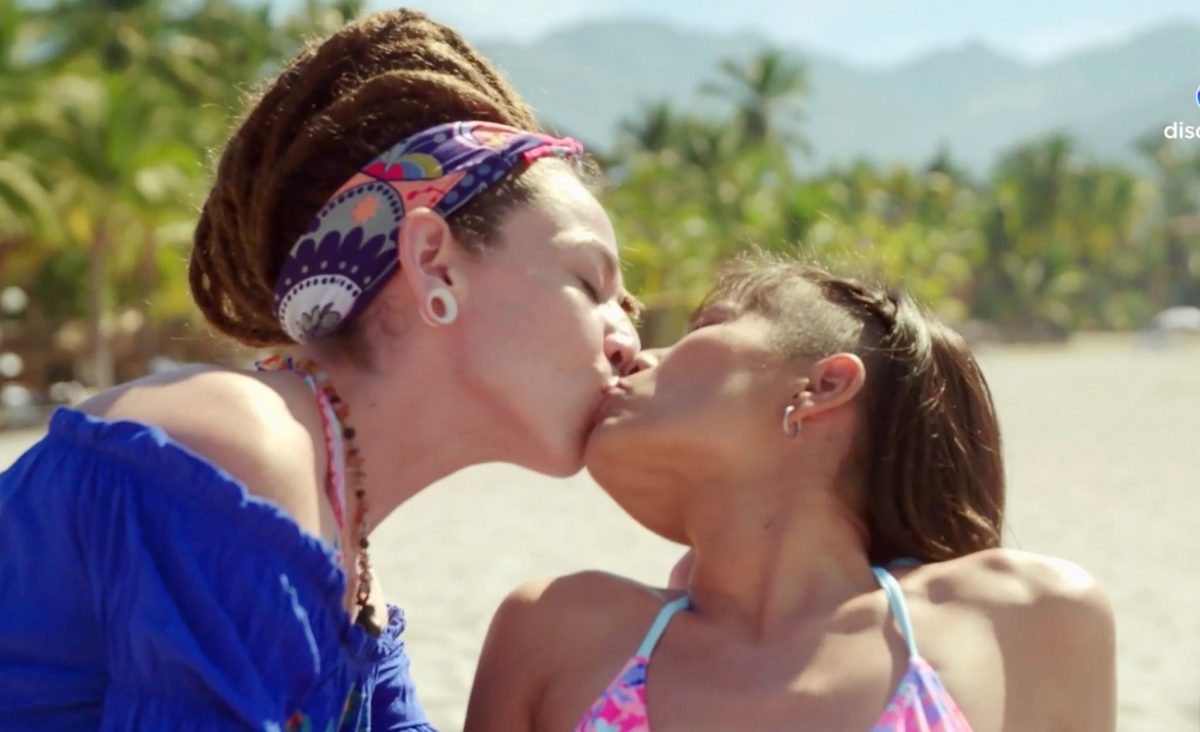 What is '90 Day Fiancè: Love in Paradise' Season 2 about?
This particular 90 Day Fiancé spinoff features couples who meet and fall in love on vacation. Afterward, they attempt to make things work in the real world. This includes living with each other and adjusting to their often vastly different lifestyles.
The synopsis for Love in Paradise Season 2 says the show "will follow three new and two returning couples with so much at stake, they risk more than just a broken heart by putting their relationships with family and friends on the line. This season includes not only brand new sultry locations but also two LGBTQ+ couples– a first for the 90 Day franchise. Tensions rise and secrets unfold as these couples attempt to join their vastly different lifestyles together and they realize that their compatibility during a short-lived vacation romance may not be suitable for a lasting connection. Will these twosomes and threesomes reconcile their differences, or start to question if their time together was in fact, a mirage?"
Who are the couples starring in season 2?
Folks get to spend more time with some familiar faces in 90 Day Fiancé: Love in Paradise Season 2. Two of the couples from season 1 return to continue to work on their relationships – Aryanna and Sherlon, as well as Amber and Daniel. However, the new season introduces us to two new couples.
Daniele and Yohan met when she vacationed in the Dominican Republic. He worked as a fitness instructor at the hotel she stayed at during her visit. They fell in love instantly, and six weeks later, Yohan proposed. The Love in Paradise Season 2 couple wants to have a baby. However, Yohan worries that 42-year-old Daniele won't be able to conceive.
VaLentine and Carlos found one another through a social media connection. The pair fell in love over video chat. The coronavirus (COVID-19) pandemic put a kink in their plans to reunite. After almost two years, VaLentine will head to Colombia to meet Carlos in person for the first time, where they find they have different lines of thinking on several topics.
'90 Day Fiancé: Love in Paradise' Season 2 features a 'threesome'
There's a first for everything in the 90 Day Fiancé franchise. Love in Paradise Season 2 brings audiences a threesome with Abby, Frankie, and Gaby. Frankie, who hails from Nashville, Tennessee, met Abby and Gaby when he vacationed in Mexico. The group had an "unexpected threesome and spent five sexy days together." However, once Frankie returned to Tennessee, he continued to video chat with Abby. The two of them fell in love. Now, he plans to return to Mexico to ask Abby to marry him. However, Gaby isn't aware of his plans which might throw a wrench into all his plans.
Folks need to tune in to discovery+ on June 10, 2022, for the premiere episode of 90 Day Fiancé: Love in Paradise Season 2 to watch all of the drama unfold.