'90 Day Fiancé': Mary Claims the Three Women Accusing Geoffrey of Domestic Abuse Are 'Conspiring Against Him'
Mary Wallace may have been dumped for another girl, but she is still coming to the defense of 90 Day Fiancé: Before the 90 Days star Geoffrey Paschel. 90 Day Fiancé fans were outraged when they learned that Geoffrey had charges pending against him for domestic abuse, a revelation that kept him out of the season 4 tell-all. Although Geoffrey has taken a lot of heat over his domestic abuse scandal, Mary believes his accusers are all "conspiring against him."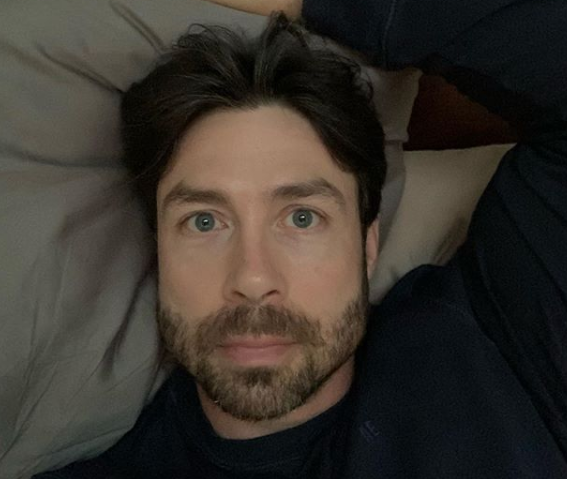 Are Mary and Geoffrey after all the '90 Day Fiancé' drama?
Geoffrey and Mary have gone through quite a few ups and downs over the years. The two have been good friends for a long time, but their friendship turned romantic after Varya dumped him the first time on 90 Day Fiancé: Before the 90 Days.
Mary's romance, however, was cut short when Varya decided to give Geoffrey a second chance. After showing up seemingly unannounced at Geoffrey's door, he proposed to Varya a second time, leaving Mary single and alone.
Although their romance was short-lived, Mary is still friends with Geoffrey. In fact, she recently confirmed their friendship during an interview on The Domenick Nati Show. Mary did not say whether or not she and Geoffrey slept together, but she did reveal that they broke up on good terms.
RELATED: '90 Day Fiancé' Fans Continue to Accuse Actors Geoffrey and Mary of Faking the Entire Love Triangle Storyline With Varya
She also admitted that she still has "love" for Geoffrey, despite the fact that he picked Varya over her on 90 Day Fiancé.
Considering how Mary and Geoffrey seem to go back and forth in their relationship, the news that they are still friends did not come as a huge surprise. But Mary's comments regarding the domestic abuse charges that are pending against Geoffrey are a completely different story.
Inside Geoffrey's domestic abuse scandal
The charges against Geoffrey stem from an incident in the summer of 2019. At the time, Geoffrey's girlfriend claimed that he attacked her inside their home, dragging her through the house and throwing her against the walls.
"He dragged me through the house by my hair and continued throwing my body into walls and furniture. I know this because of blood on my walls, furniture, etc.," his former girlfriend stated.
Geoffrey's girlfriend called the police after the incident and they arrested the 90 Day Fiancé star that same evening. She was then taken to the hospital and treated for a concussion.
Despite what happened, Geoffrey has maintained that he is completely innocent. According to Reality TV World, he has argued that his former girlfriends are just trying to ruin his name in a bid to win custody over his children.
"These claims are the main reason I've been lambasted with such vitriol. I can assure you, if any of these fables were true, I would bow out and accept responsibility. Not all is as it seems," he stated.
In light of the pending criminal charges, TLC did not invite Geoffrey to participate in the season 4 tell-all of 90 Day Fiancé: Before the 90 Days. Unfortunately, this meant that fans did not get an update on his relationship with Varya. The couple also planned on having their own tell-all, but that was abruptly canceled without much of an explanation.
Mary defends the '90 Day Fiancé' star again
During the interview, Mary was asked what she thought about the women who have accused Geoffrey of physically abusing them. In response, Mary slammed Geoffrey's exes and claimed that they are all "conspiring against him."
"I've known him for a long time, and you guys know I've dated him in the past. I have pushed that man and pushed his buttons more times than I can count and if he was going to hurt anyone he could have very well have had every opportunity to do so. He's never laid a hand on me, ever!" she stated.
Mary added that the accusations against Geoffrey don't make "any sense" to her, especially given her history with the reality star. She also slammed his ex-girlfriend and said that she is "not a good person," though she refused to say why she feels this way.
RELATED: '90 Day Fiancé': This Is the Real Reason Geoffrey Paschel Had To Cancel His Tell-All With Varya
Mary, of course, has experienced her own troubles in the arena of domestic abuse. In 2013, a former boyfriend accused her of physically assaulting him. Police arrested Mary at the time, but she did not open up about the case during the interview.
It is unclear how Mary knows Geoffrey's ex-girlfriends, but she did say that none of them are "nice people." She also stated that she has known Geoffrey longer than any of them and can vouch for his character.
Geoffrey's season of 90 Day Fiancé: Before the 90 Days can be streamed on the TLC app.