'90 Day Fiancé': Mary Is Adamant Geoffrey Did Not Abuse His Ex-Girlfriend, 'She's Not A Good Human'
90 Day Fiancé: Before the 90 Days star Geoffrey Paschel has found another person who is standing in his corner. Geoffrey is currently facing charges of domestic abuse from an ex-girlfriend, yet one of his more current flings, Mary, is adamant that he never laid a finger on his ex. Here's a look at all the charges against Geoffrey and why Mary believes he is innocent.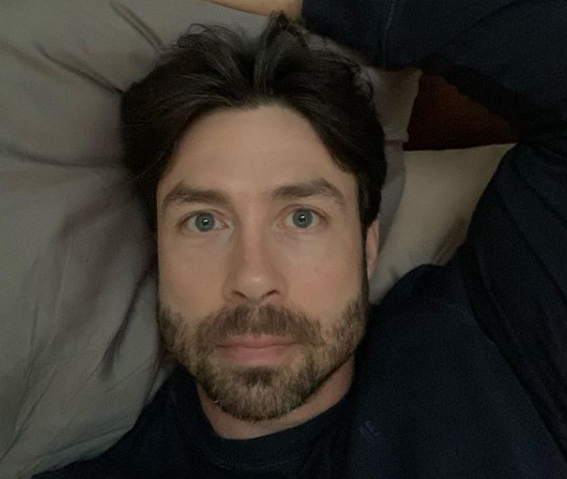 Inside Geoffrey's abuse charges
Last February, Geoffrey had a court appearance in Tennessee to plea against charges of domestic assault, aggravated kidnapping, vandalism, and interference with emergency response. The reality star pleaded not guilty.
The charges stem from a complaint in June of 2019 in which the 90 Day Fiancé' star's ex-girlfriend says that he physically assaulted her inside their shared home. According to Reality TV World, the former girlfriend, who chose to remain anonymous, claims that Geoffrey "repeatedly bashed/slammed my head into the hardwood floors of my home."
"He dragged me through the house by my hair and continued throwing my body into walls and furniture. I know this because of blood on my walls, furniture, etc," she added.
The police report noted that Geoffrey prevented his former girlfriend from calling the police, forcing her to use a neighbor's phone. Officers arrested Geoffrey that night and his ex was treated at a hospital for her injuries (which included a concussion).
This is not the first time Geoffrey has been accused of physical abuse. Geoffrey's second wife revealed in their 2005 divorce filing that he "repeatedly raped" her. She also received an order of protection against Geoffrey after he attempted to assault her and "choke [her] to death."
Geoffrey's history of domestic abuse was not discovered by TLC until after he appeared on 90 Day Fiancé: Before the 90 Days. In light of the allegations, the network did not invite him to the tell-all.
What does the '90 Day Fiancé' star have to say about the abuse charges?
Despite all of the allegations, Geoffrey has maintained his innocence. Taking to Instagram last month, Geoffrey assured 90 Day Fiancé fans that he is actively working to clear his name and stated that none of the charges are true.
"These claims are the main reason I've been lambasted with such vitriol. I can assure you, if any of these fables were true, I would bow out and accept responsibility. Not all is as it seems," he shared.
Geoffrey went on to say that his former girlfriend is making the allegations against him in a bid to hurt his custody battle with another woman. Geoffrey's fourth wife is currently in a legal battle over the custody of their children.
It is unclear how Geoffrey's estranged wife and his former girlfriend are connected, but he is clearly doing everything in his power to clear his name. Unfortunately, his case has been delayed once again due to the coronavirus pandemic.
90 Day Fiancé: Before the 90 Days fans, of course, are not buying Geoffrey's excuses. Not only did they successfully demand that TLC remove Geoffrey from the show, but they also heavily criticized the network for letting his criminal history slip through the cracks.
While most fans are against Geoffrey, his on-again-off-again girlfriend Mary is completely in his corner — and she isn't afraid to talk about it.
Mary comes to Geoffrey's defense
During an interview on The Domenick Nati Show, Mary opened up about the drama she faced on the current season of 90 Day Fiancé: Before the 90 Days. As fans are well aware, Mary found herself in the middle of a heated love triangle after Varya traveled to America to win Geoffrey's heart back.
At the time, Mary had rekindled her romance with Geoffrey. After butting heads with Varya on multiple occasions, Geoffrey once again left Mary behind and proposed to Varya a second time.
In the interview, Mary refused to say if she and Geoffrey are still together. She also did not say whether she and Geoffrey slept together the night before Varya showed up at his door, but she did admit that she still has "love for Geoffrey."
RELATED: '90 Day Fiancé' Fans Think Geoffrey Ghosting Varya Is Just Another Form of Abuse
Mary would not go into any detail regarding Geoffrey's assault charges. That said, she revealed that Geoffrey has never laid hands on her, even though he has had ample opportunities to do so.
To add further credibility to Geoffrey's claims, Mary assured listeners that all of the women who have leveled charges against him are not good people. She also blasted his ex-girlfriend, saying that "she's not a good human."
Geoffrey has not responded to the reports surrounding his legal woes. Although he is not taking part in the 90 Day Fiancé: Before the 90 Days tell-all, Geoffrey has promised to give fans an update in the coming weeks.