'90 Day Fiancé': Meet the Cast Returning for Season 5 of 'Happily Ever After'
Season 5 of 90 Day Fiancé: Happily Ever After is right around the corner. This season, viewers will get some important updates on their favorite couples from the 90 Day Fiancé franchise as they continue to work on their relationships. With the new season almost upon us, here's a look at all of the cast members returning for another round of love.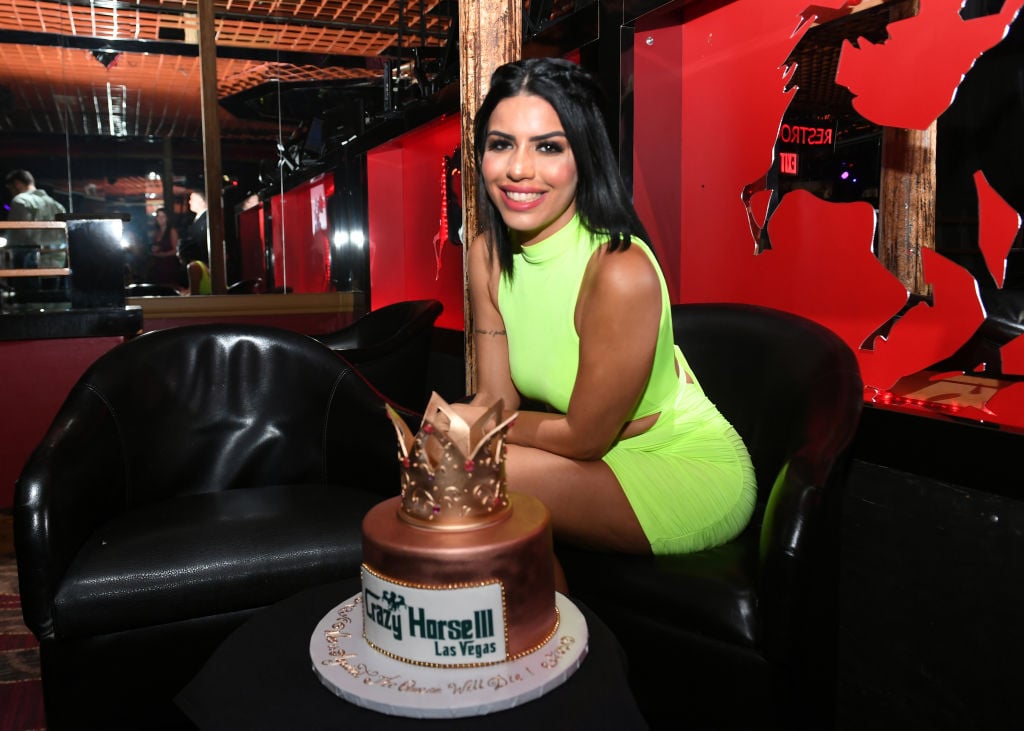 Syngin and Tania
Following their wedding, Syngin and Tania are looking to start fresh in a brand new state. But after obtaining a home of their own, the couple will face numerous financial issues as Syngin does his best to secure employment.
RELATED: '90 Day Fiancé: Happily Ever After' Season 5: Everyone Is Fighting Over Money, So Why Don't They Get Jobs?
While the pair deals with money woes, Syngin's brother falls ill in South Africa, forcing him to return home for a quick visit. After getting into a few fights with Tania, Syngin wonders if he should go back to the states at all.
Michael and Angela
Michael and Angela made their big debut on 90 Day Fiancé: Before the 90 Days before making the jump to 90 Day Fiancé. But after Michael's K-1 visa application was denied, the couple has some big decisions to make on Happily Ever After.
With Michael unable to move to the United States, Angela will mull over exchanging vows in his home country of Nigeria. But the pair's biggest obstacle is his family, who are not sure that Angela is the right person for him.
Karine and Paul
Things appeared to be looking up for Karine and Paul after she secured a green card to live in the US. The only problem is that Karine is not sure Paul can provide the kind of life she wants for herself and their child, Pierre. While the cameras will follow her big move to the states, the couple will definitely face their share of obstacles this season.
Andrei and Elizabeth
After welcoming their daughter, Eleanor, Elizabeth is back to work while Andrei is doing his best as a stay-at-home dad. The drama heats up, however, when the couple returns to Moldova for a second wedding with both of their families.
Despite their good intentions, Elizabeth's family becomes upset after they discover that they are the ones fitting the bill for the trip. Things take another turn for the worse when Elizabeth uncovers something about Andrei's past that casts serious doubt on their future.
Asuelu and Kalani
Asuelu and Kalani both have children under the age of two, which makes their life pretty hectic from time-to-time. Speaking of their children, fans will watch as Kalani's family expresses doubts about Asuelu's ability to provide for his family (money is a big theme this season).
To complicate things, Asuelu will also experience some home-sickness, leading the couple to plan for a reunion in the near future. But the issues remain after the pair faces even more family woes.
Colt
Now that his divorce from Larissa is finalized, Colt is looking to find love in the new season of 90 Day Fiancé: Happily Ever After. According to ET Online, a preview clip for the new season shows Colt asking a date if she would "like to head to my hotel room so we could probably have sex."
RELATED: '90 Day Fiancé: Happily Ever After' Sneak Peek: Larissa Dos Santos Lima Is Reportedly Ready to Share It All on OnlyFans
We don't know how things turned out on that date, but we do know that Colt sparked up a romance with a woman named Jess from Brazil. The two will spend a bunch of time in Chicago before making plans to return to Brazil, a move that probably won't go over well with his mother, Debbie.
Larissa
In 2019, Larissa faced charges of domestic battery after getting into a major fight with Colt. Larissa has finally completed her community service and, just like Colt, is looking for love after breakup up with Eric.
While Larissa is ready to enjoy the single life, the season 5 trailer teased that finding a new man isn't an easy task for Larissa.
Fans can watch the drama unfold when season 5 of 90 Day Fiancé: Happily Ever After premieres June 14 on TLC.