'90 Day Fiancé': Melyza Zeta Says Tim Clarkson 'Minimizes' Her Sacrifices
On 90 Day Fiancé: The Other Way, Tim Clarkson and Melyza Zeta's relationship is barely hanging on. Both of Melyza's parents now know that Tim cheated on their daughter, and they both seem to be against the whole thing. Tim picked up his life in Texas, complete with his cat, and moved to Colombia to make the relationship work with Melyza. However, there has been a lot of tension from the start of the move, and this week the couple gets into it. Things only cool down once Tim gets up and leaves. Read on to learn more about the explosive events.
Tim Clarkson cheated on his girlfriend, Melyza Zeta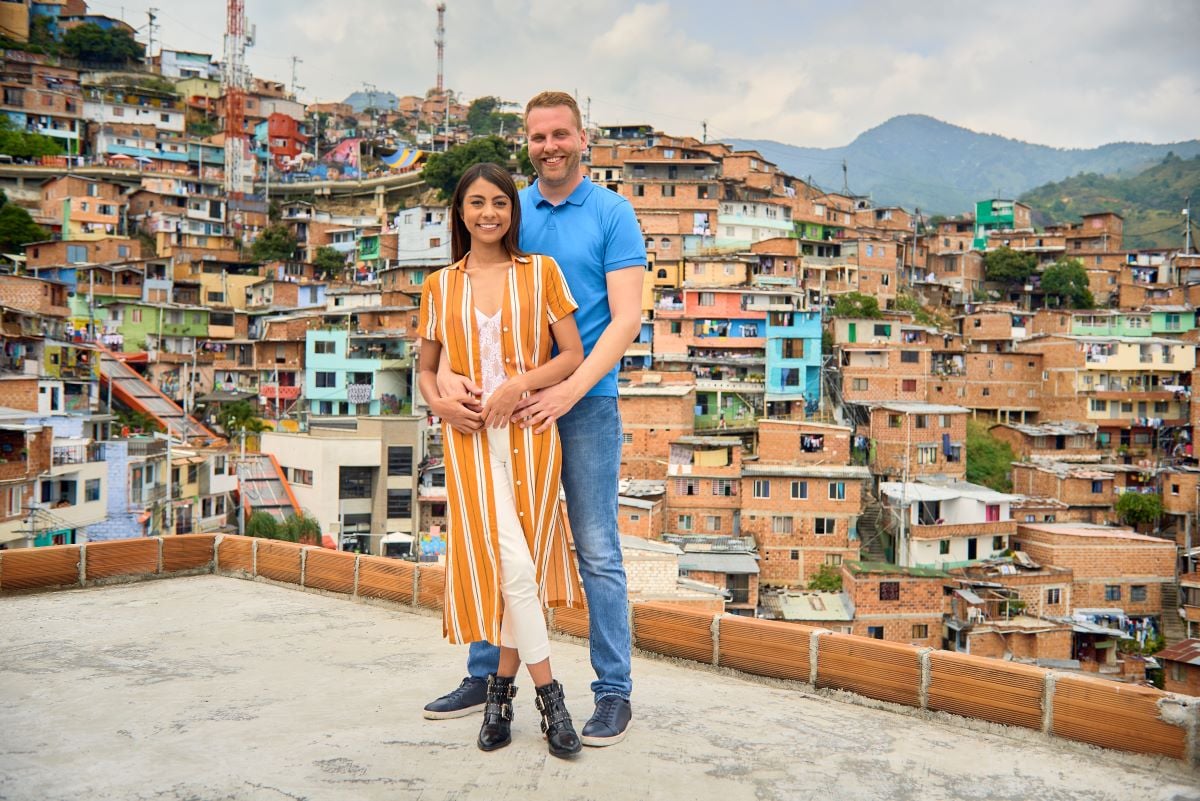 Tim revealed to producers that he cheated on Melyza, who had her suspicions about the whole thing after looking on social media. The distance was "very difficult" for Tim, and he felt "lonely." They're both hoping that the move to Colombia will help their relationship after losing the trust.
"The reason that Melyza is not moving here is because of something that I'm not proud of," Tim explains to producers. "The main reason that I decided to move there is I actually cheated on her. Last year, the distance between me and Melyza at that time was very difficult. I felt lonely, and the girl that I ultimately cheated with was a co-worker. It just started off as casual conversation, and it got to a point to where we did have a full-on, intimate, sexual encounter."
Tim and Melyza meet up and get into an argument
This week, Tim and Melyza meet up for a snack, and Tim explains what went down at his recent trip to a job agency. He wants to find a job quickly, but it seems to be harder to obtain than he initially realized.
"But I guess one of the hardest things that I did find out is working here legally is a lot more complicated than I initially thought," Tim tells her. "I'm going to have to find a job that's willing to sponsor me, and I just don't feel very confident that that's going to happen."
Tim mentions that he was told that if he and Melyza were to get married, that it would be "much easier and a much quicker process" for him to work legally. Tim also says he knows that Melyza isn't thinking about that, and she agrees that it isn't on her mind.
"There was a time in the past where we talked and considered getting married," Melyza tells the cameras. "But I'm definitely not gonna do it now just so he can get a job here easier. Especially after everything that's happened. I'm just not gonna jump into marriage with somebody that I don't even trust."
Tim tells her if he can't find a job and he runs out of his savings, he doesn't think he can stay in Colombia. Then he drops a bomb that he still has a job back home if he needs it. "I didn't know that you still had a job there," Melyza says. "Just don't understand why you wouldn't tell me that you still had your job since the beginning."
Tim admits that he's "scared" that things won't work out. "I feel like I'm just sacrificing everything, and I know I hurt you, but…" Melyza cuts him off. "I didn't ask you to come here and sacrifice everything," she says.
Melyza says Tim 'minimizes' her sacrifices
Tim tells her that he sometimes feels that Melyza isn't as "committed" as he is to things, even though he understands why she wouldn't be. Melyza says it hurts and insults her that he feels that way.
"I mean, I'm basically like going against my family to be with you," she reminds him. Melyza tells him to stop looking at her, and that he's "so annoying." He gets up and walks away from the situation, which certainly isn't helping matters.
"It's definitely frustrating how he minimizes my sacrifices," Melyza tells the cameras. "Especially when he's not being completely honest with me. But at the same time, there are certain things that I've been hiding from him." What could Melyza be hiding? Hopefully, we'll learn the truth soon enough.
Will Tim and Melyza be able to make this relationship work? Only time will tell.