'90 Day Fiancé': Memphis Claims That Hamza Is a Tunisian Scammer — 'Who Knows About Bezness'
90 Day Fiancé: Before the 90 Days' Memphis Sandoval insinuates that her husband, Hamza Moknii, scammed her. She insinuates that Hamza is part of the marriage scammers in Tunisia, known for doing "bezness." Here's a breakdown of the Instagram feud.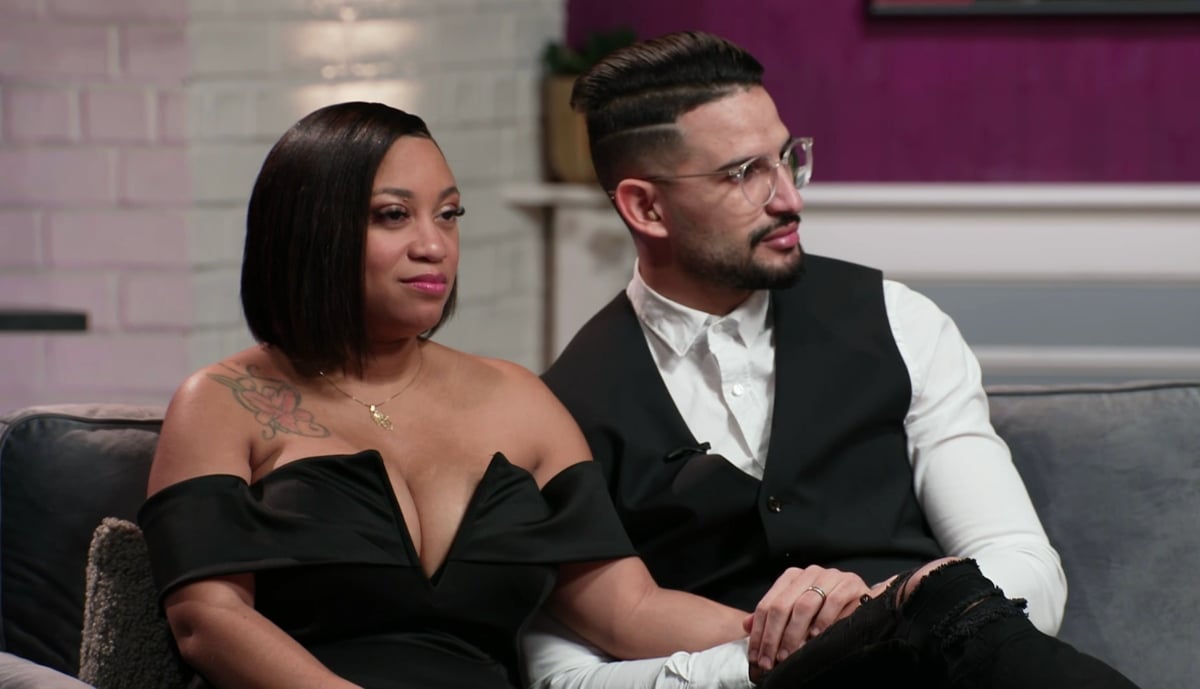 Memphis claims Hamza was part of a 'bezness' scam
In the early hours of April 14th, Memphis posted an Instagram Story insinuating that Hamza scammed her. Memphis wrote, "Good evening world! Let's talk about BEZNESS! Who knows about BEZNESS. This coming week we will be discussing BEZNESS!!" The Instagram story was reposted via 90 Day Fiancé blogger, @truecrime_jankie. Check out the Instagram post below:
Memphis claimed that Hamza is what Tunisians as part of a marriage scam that is commonly referred to as "Bezness." This phrase comes from a 1992 film by Nouri Bouzid titled, Bezness, which is a story that follows a young male Tunisian escort who is eager to leave his life behind after a rich German man offers to sponsor him in Europe.
Laura Jallali backs up Memphis
On the post, former 90 Day Fiancé: The Other Way Season one cast member Laura Jallali, who was also married to a Tunisian man, Aladin Jallali, has been spending a lot of time with Memphis lately. She posted Memphis on her Instagram Story this past month when she visited her in London, Ontario. On the post by @truecrime_jankie, Laura confirmed this "bezness" that Memphis was referring to.
Laura commented, "What maybe ppl [sic] do not realize is the amount of time these scammers put into you. Whatsup video called 2 or 3 times a day for over a year… it honestly is like an occult that you drink their Jesus juice only to find out that their #1 goal is for you to bring them to your country. They have been doing this for decades over in Europe and now North America. Please do not condemn a woman who eventually buy into it it's like listening to a time share sales for over a year! By the time you go to meet him or her you already bought the buy in and seal the deal with marriage."
Hamza and his sister, Rawia, deny he's a scammer
After Memphis posted about Hamza doing "bezness," both Hamza and his sister, Rawia Moknii, each posted their own responses denying Memphis' claims. On April 15, Rawai posted an Instagram Story, which fans understood as directed toward Memphis.
The post reads: "You are just trying to show your good side (it doesn't exist), but your reality is worse. You want to play the victim but you are a cheat and your mask will fall soon." At the bottom of the page is a gif that reads, "All you do is lie." Check out the Instagram Story (via @truecrime_jankie) below:
Laura also weighed in on this post, commenting, "Sadly the family is very much apart [sic] of the scam also hence why they also push for marriage because it's a green card for all of them if the cards are played right."
Hamza also posted his own message, seemingly addressing Memphis. The Instagram Story reads, "When [a] person can no longer control you, they will try to control how others see you. These lies will feel unfair, but stay above it, trusting that other people will eventually see the truth just like you did."
Many fans were frustrated with Memphis for leaving the 90 Day Fiancé: Before the 90 Days tell-all set early. Many fans are hoping there will be a 90 Day Fiancé: Happily Ever After? season to reveal the full story of Hamza and Memphis' relationship.