'90 Day Fiancé': Memphis Disrespects Hamza's Mother's Rules for Disappointing 'Sexy Time'— 'It Was Bad'
In the upcoming episode of 90 Day Fiancé: Before the 90 Days, Memphis and Hamza go against Hamza's mother's rules and sneak into each other's beds the first night together. Memphis risked disappointing Hamza's family rules and religious customs — was it worth the risk? However, Memphis seemed less-than-thrilled by how "sexy time" went with Hamza in real life.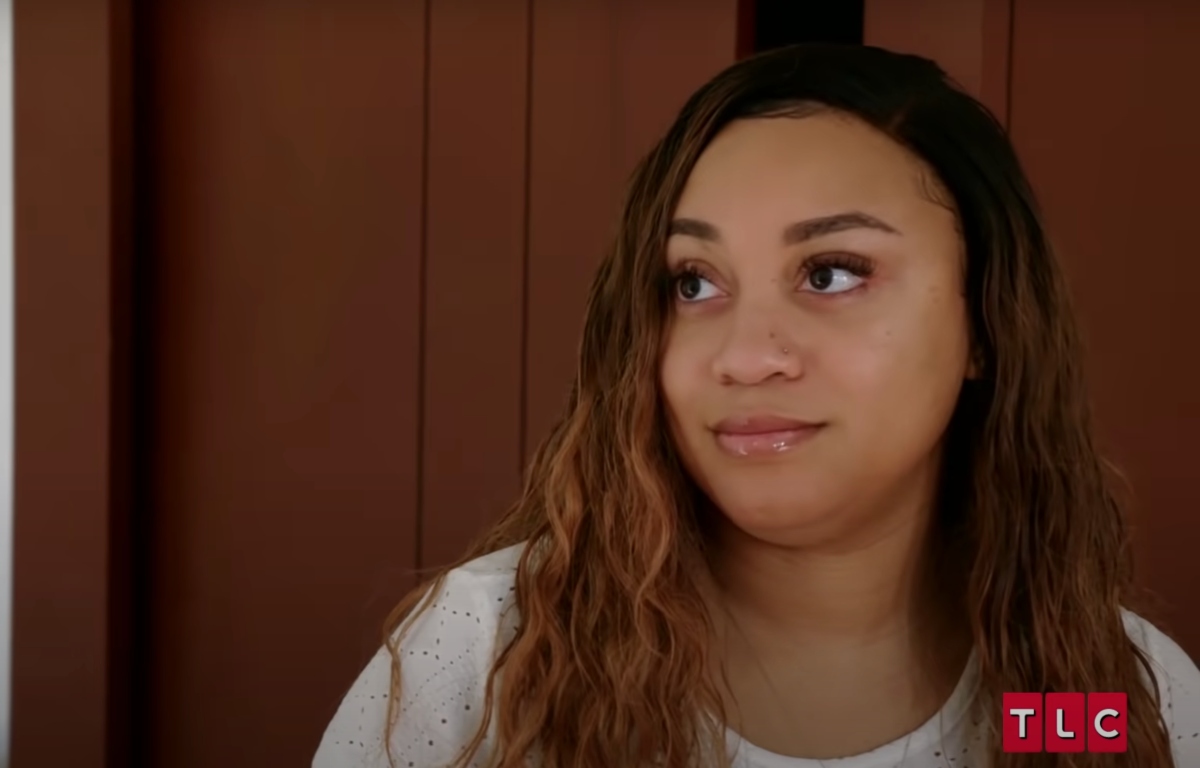 Memphis and Hamza disregard Hamza's mother's rules and have 'sexy time'
It's Memphis' first night at Hamza's mother's home. She will be staying at her house throughout her visit to Tunisia. Hamza lied to Memphis about not sharing the same room. Memphis told Hamza's mother, Hayet, "Thank you guys for letting me stay here." Hamza's sister, Rawia, tells her, "It's your home now. It's your room."
Memphis mentioned to Hamza on the first night together that if they can't have "sexy time" before they get married that it's "going to be a problem." She pushed the issue and said, "How can we have sext time when mom is here?" That's when Hamza makes a plan to sneak into her room. Memphis offered to get a hotel room instead. She says, "I am her guest, and I need to respect her. But we need to have sex before we get married."
Memphis tells the cameras, "It's very important I respect Hamza's mom's rules. She could make or break my marriage." However, in the morning, Hamza is in Memphis' room, and it's clear that the two consummated their relationship. Hayet catches Hamza and Memphis together and is disappointed.
Memphis is disappointed by how 'quick' Hamza was in bed
In a clip for the upcoming Jan 9th episode of 90 Day Fiancé: Before the 90 Days, Memphis talks about her disappointing first night with Hamza. She says, "Hamza decided to sneak into my bedroom last night, and I just couldn't say no."
She said, "I was really looking forward to having sexy time, and I'm glad that it did happen, but, I mean, it was so quick. It was like I bat an eye and it was done." She says, "Yeah, it was bad. It was bad." When Hamza was asked about his first night with Memphis, he said, "Nice time sexy, yes. Big boobies, Memphis."
How important is sex to Memphis?
Memphis tells the cameras, "The plan is for us to get married while I'm here. And if I ca 't see whether or not me and Hamza have sexual chemistry, there's no way that I would marry him."
She explains in the upcoming clip just how important sex is to her. She said, "Sex is very important to me in a relationship. So if he can't build up some stamina, that's going to be a problem."
It appears that the problems between Memphis and Hamza just got worse now that Hamza's mother could be disapproving of their marriage. It seems everyone in the situation is disappointed, except for Hamza, who was just happy to have sext time. 90 Day Fiancé: Before the 90 Days airs Sundays on TLC and discovery+.
RELATED: '90 Day Fiancé': All of the Red Flags in Hamza and Memphis' Relationship So Far