'90 Day Fiancé': Memphis Left Tell-All After Cameraman Filmed Her While Breastfeeding — 'You Invaded My Privacy'
A leaked video of Memphis Sandoval from the 90 Day Fiancé: Before the 90 Days Season 5 tell-all sheds light on why she left the set early. Memphis felt violated by a camera operator who filmed her while she was breastfeeding. Here's what we know.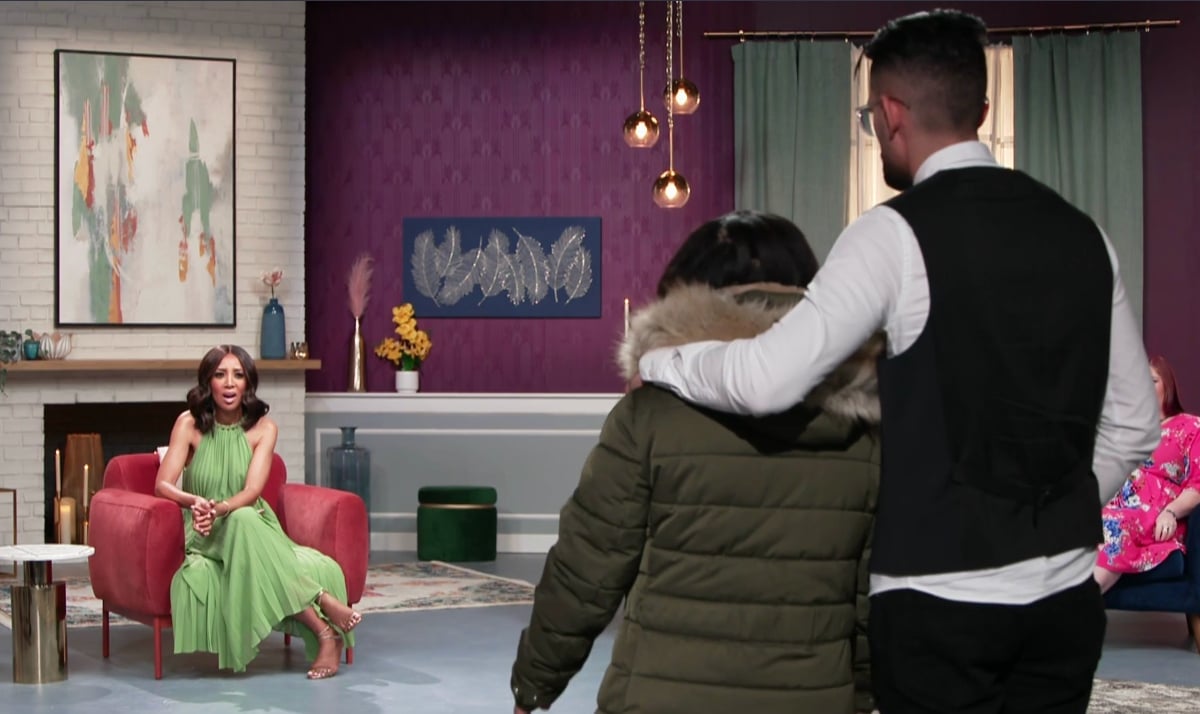 Memphis gets sick at the tell-all
In the video, Memphis appears to be standing in a stairwell where she talks with 90 Day Fiancé producers and the Sharp Entertainment crew. She is upset with the producer for leaving the door open to her bedroom and allowing a camera operator to film while she breastfed her and Hamza Moknii's child. Check out the video below posted initially by 90 Day Fiancé blogger @merrypants.
As fans know, Memphis was feeling sick during the tell-all and left backstage. Memphis says in the video, "I'm sitting in there, I'm sick. I'm throwing up. My blood pressure is elevated. I'm dehydrated. I'm trying to feed my baby. And here you guys are, you guys don't care about no one. [sic]"
Memphis is upset with the cameraman filming her while breastfeeding
In the video, a woman, who fans assume is the producer, tells Memphis she was instructed to come to check on her. She said, "I was asked to go up to the door and to knock and check on you. I wanted to genuinely check up on you. And I was gonna ask you if later on, you were comfortable with a camera coming in when you felt a little better. But obviously, we were nursing, and I didn't want to bother you then."
Memphis was upset that she didn't shut the door, and the cameraman filmed her nursing her and Hamza's baby. The producer reassured Memphis that the footage that the cameraman got of her nursing would not be used. Memphis said, "That's not the point. The point is it shows you guys integrity, and you don't have any."
Memphis tells the TLC crew, "You invaded my privacy." She said, "It was very violating. There was no way that he should have been anywhere close to [me]." The cameraman and producers agreed that it was violating her privacy and apologized.
Memphis left the 'Before the 90 Days' tell-all early
As fans recall, Memphis left the set of 90 Day Fiancé: Before the 90 Days Season 5 early after complaining of migraine symptoms. As we went backstage, she said, "I need something. My head is banging. And the lights are just making it worse."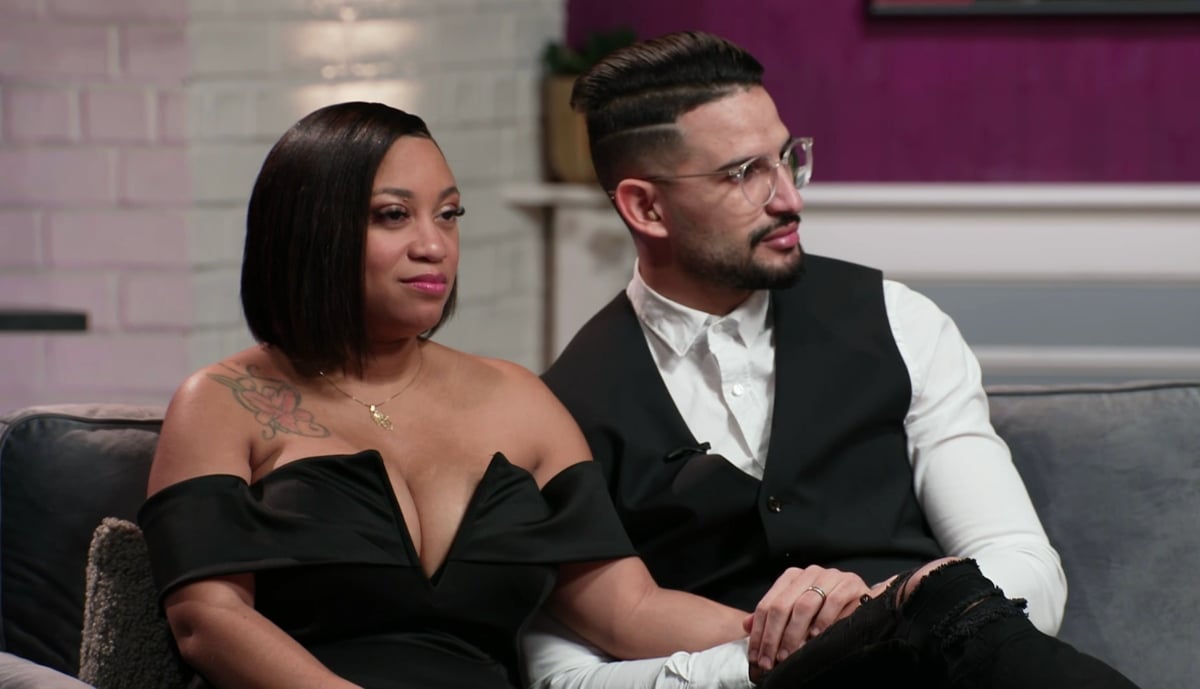 After the cast had a quick break, Memphis returned to the set with Hamza. The tell-all host, Shaun Robinson, asked her how she was doing. She replied, "Just [a] headache and vomiting and stuff. Just not feeling good. And so I'm going to end up leaving." Memphis said, "I just gotta go, you know? It's just too much."
The mystery of why Memphis left the tell-all early has finally been solved. However, Sharp Entertainment could be in legal trouble because of this video. Fans will have to wait and see if there will be any backlash.
New episodes of 90 Day Fiancé Season 9 air Sundays on TLC and discovery+.