'90 Day Fiancé': Michael Ilesanmi Wonders Whether He'll Leave Angela Deem Due to Infertility in Brand-New Sneak Peek—'Maybe We Shouldn't Get Married'
Angela Deem finally revealed the bad news about her fateful trip to the gynecologist to Michael Ilesanmi in a sneak peek of an upcoming episode of TLC's '90 Day Fiancé: Happily Ever After.'
90 Day Fiancé stars Angela Deem and Michael Ilesanmi have been trying to "tote a baby" for as long as viewers can remember. But 54-year-old Angela, a grandmother of six from Hazlehurst, Georgia, wasn't at all sure that she would be able to carry a pregnancy to term for her 31-year-old Nigerian fiancé at all—much less get pregnant on her own.
On a recent episode of the fifth season of TLC's 90 Day Fiancé: Happily Ever After, Angela sought the advice of a gynecologist and found out that she wasn't fertile. What's more, Angela's doctor warned her that she might even have cancerous cells in her uterine lining.
In a new sneak peek of an upcoming episode of 90 Day Fiancé: Happily Ever After, Angela and Michael sat down just a few days before their wedding in Nigeria to discuss Angela's bad news. And Michael's response was not exactly what his bride-to-be wanted to hear.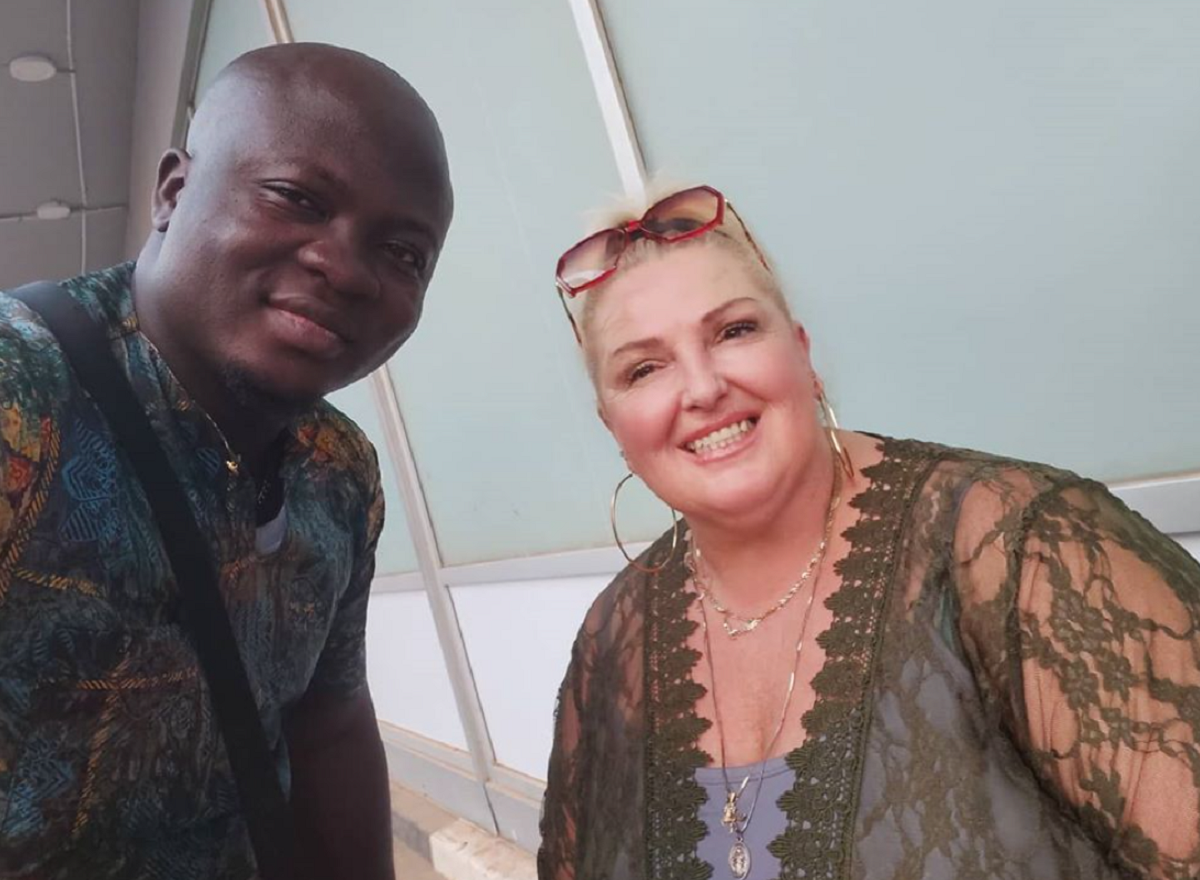 Angela told Michael about her fateful trip to the doctor
During a trip to a local Nigerian nature reserve, Angela told Michael that she needed to talk to him about something "very serious."
The couple sat down on a bench, and Angela took a deep breath before launching into her explanation. "Before we get married, I have to tell you something," the 90 Day Fiancé star admitted, looking more than a little apprehensive. "And I don't want to keep it from you until we get married. I think you have the right to know now."
Angela told 90 Day Fiancé producers that she was worried Michael might end their relationship if he found out she was most likely infertile.
"You know, I tell Michael everything, and I don't like to hide nothing from him," Angela said worriedly. "But this time, I did, because if I have any issues with my uterus or any of my parts that could help me have a baby, I'm scared that it could affect me and Michael's relationship." But now, she explained, her testing results were in, and she wanted her fiancé to be there when she heard them.
"I'm really serious about toting a baby for you, and I just want to make sure I'm able," Angela told her concerned husband-to-be.
While Angela visited a fertility specialist in Nigeria, she explained, she went to a doctor in the U.S. when she began to have what she believed was a period.
"I'd been bleeding, and I was concerned about that after menopause," she explained.
Angela broke the news that she didn't have any more eggs, as the Nigerian doctor had initially told her. If she and Michael ever wanted to have a baby together, they would need an egg donor and plenty of testing if they wanted to go that route instead of finding a surrogate.
The '90 Day Fiancé' star revealed that she might even have cancer
Michael was visibly devastated by the news. "So does that mean pregnancy is out of the question now?" he asked sadly.
"Well, no," Angela replied, "but my health is more important than having a baby right now." She explained that her doctor had done a biopsy to check for cancerous cells in her uterus. Not only was she unlikely to be able to carry a baby, she revealed—but she might even have cancer as well.
Angela's future husband told 90 Day Fiancé producers that he was understandably distraught by the news about his fiancée's health. "I'm so worried that Angela might have cancer, because cancer is deadly," Michael said.
Michael admitted that he wasn't sure if he could marry Angela without the possibility of having a child
But Angela's health wasn't the only thing on her mind. She was also worried that Michael would leave her due to her age and fertility issues.
"What worries me is, if I can't tote a baby, you will go find someone that can," Angela told Michael, waiting with bated breath for his answer.
Confusion passed over Michael's face as he considered Angela's comment. Finally, he answered carefully, "This is a big question for me. You know this is what I really want, and we've been talking about it, about having a baby, for years. I have to think about it."
The 90 Day Fiancé star told TLC producers that he would be heartbroken if he couldn't have a biological child of his own. And while, in his culture, Michael could take a second wife or a concubine to have a child, he knew that Angela wouldn't allow it.
"It's scary to me, because if she [has] cancer, she can't tote the baby herself," Michael said sadly. "Being a father to a child is one of the most important things for me. I feel so unhappy about it."
"I love you so much," Michael told Angela. "But the idea of not being a father is hard on me, you know?"
Angela wasn't happy to hear about Michael's doubts. She explained that she had wanted him to express unconditional love for her. "That's good for you. That's your answer," she said. "And my answer is, maybe we shouldn't get married…If a baby's that important, Michael, we don't need to get married."
But Michael insisted that he had to wrestled with the question, and he just needed to take more time. It wasn't something he could answer immediately, he said—especially if he was going to be fully honest.
"Honestly, that's not what I wanted to hear," Angela confessed. She explained that she wanted Michael to "love [her] enough to just be with [her] without a baby." If he couldn't do that, she said, maybe they weren't soulmates after all.
"If you're that kind of man, it's not your fault," Angela told Michael. "But that's not a man for me."