'90 Day Fiancé': Michael Ilesanmi's Family Wants Him to Take a Second Wife Besides Angela Deem in 'Happily Ever After' Sneak Peek
90 Day Fiancé stars Michael Ilesanmi, a 31-year-old from Lagos, Nigeria, and Angela Deem, a 54-year-old grandmother of six from Hazlehurst, Georgia, are planning a Nigerian wedding on the fifth season of 90 Day Fiancé: Happily Ever After.
But their wedded bliss, Angela warned in an early episode, could be cut short if she isn't able to have a biological child with her husband-to-be. A recent visit to her ob/gyn revealed that Angela was most likely not fertile anymore—and, sadly, that she could even have uterine cancer.
In a sneak peek of the upcoming episode of TLC's 90 Day Fiancé: Happily Ever After, Michael and his uncle's wife, Auntie Lydia, discussed Angela's feelings about Nigerian gender roles, as well as the possibility of polygamy if Angela wasn't able to "tote a baby" for Michael.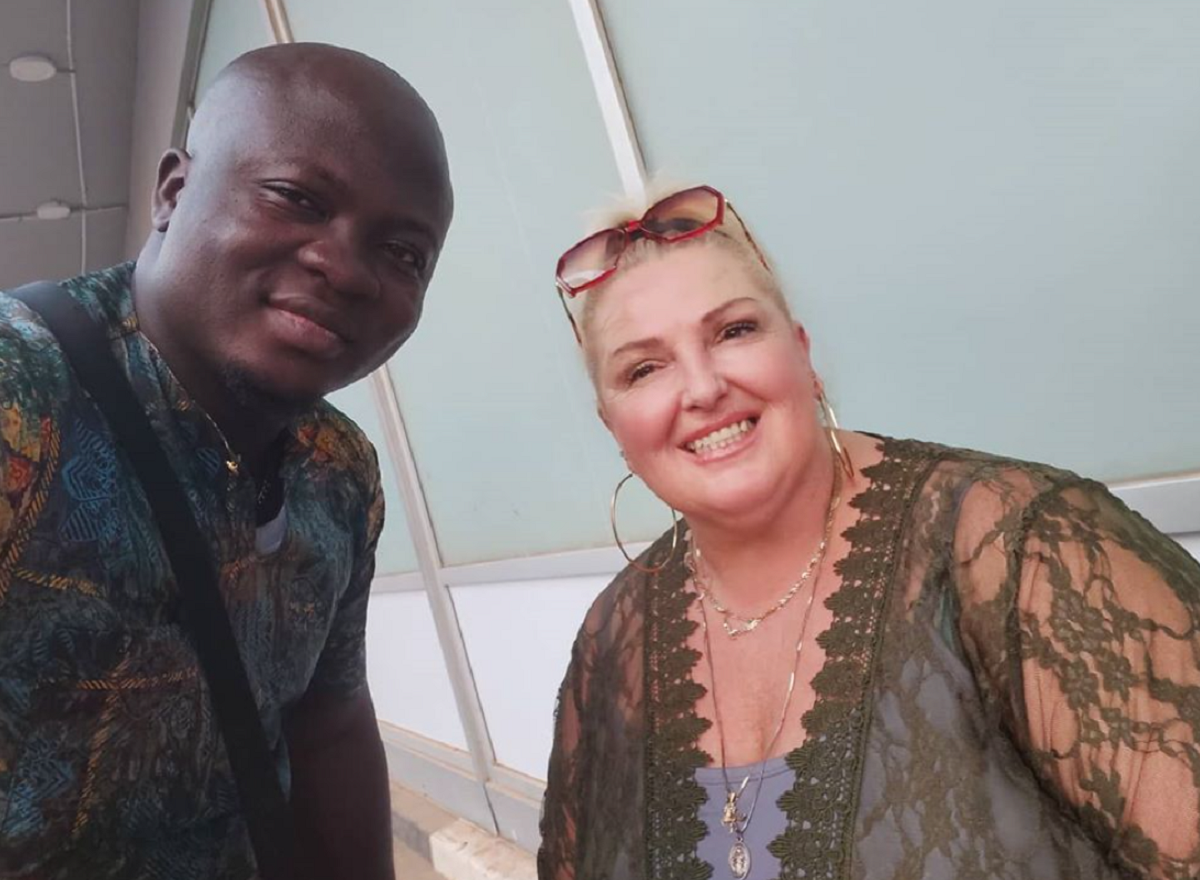 Lydia and Michael discussed Nigerian gender roles
At the beginning of the 90 Day Fiancé: Happily Ever After sneak peek, Michael explained that he was meeting up with Auntie Lydia—someone he described as a "good woman" and a mentor in his life—to discuss his relationship with Angela. "She's concerned about my welfare and my relationship, and she also advises me," he said of his uncle's wife.
Lydia actually started out with some praise for Michael's future wife. Initially, she said, she thought Angela might be a "proud person, somebody that is not teachable." But over time, Lydia said, she had realized that Angela might be more sincere than she thought. "All that I ask her to do, she do it with respect," she told 90 Day Fiancé producers.
Still, Michael told his aunt, there were still problems to work out with his fiancée. He complained about a recent fight in which Angela had given him "attitude" and had angrily yelled at him.
Lydia advised her nephew to take control of the situation, especially because, in his culture, men were expected to take charge. "You know, Nigeria is a different kind of place. As Nigerian culture, men are always at the top," she reminded Michael.
But Michael made it very clear that Angela didn't feel the same way about gender roles. "But she doesn't want to hear that," he said of his American bride-to-be.
Michael told 90 Day Fiancé producers that Angela had made it clear she wasn't going to adhere to Nigerian norms when it came to gender. "Auntie Lydia just want me to be the typical Nigerian man, you know, stand up for myself and all that," he said. "But on the other hand, Angela, she doesn't believe in that. She believes both man and woman are equal. 50/50."
The '90 Day Fiancé' star's aunt wondered if Angela would be open to Michael having a child with another woman
The conversation shifted to Angela's fertility and the possibility of future children. Lydia reminded Michael how important it was for him to have kids. "Do you think Angela is serious about having kids? Or she just want to use the opportunity to get married to a very handsome, tall young guy?" she wanted to know.
Michael insisted that Angela took having kids just as seriously as he did. Still, Lydia warned her nephew that his fiancée might simply be too old for biological children.
"Me, I'm considering her age," she said seriously. "And any man who doesn't have a kid, I may think they are not regarded in Nigeria."
Michael assured his aunt that Angela's visit to a fertility clinic during her last trip to Nigeria had proven to him that she took his desire to have children seriously. "For her to go there, she's serious about it. She knows a child is important to me," the 90 Day Fiancé star said. "She's willing to do it."
But Lydia reminded Michael that polygamy, which was legally and ethically permitted in their cultural tradition, might give him "another chance" to have a child if he couldn't do so with Angela.
"Nigerian men have three wives, two wives, even a concubine," she told Michael. "She's not going to allow you to do that? Even she would not allow you to just have a baby with a woman and not marrying her?"
Angela's fiancé was adamant that she wouldn't accept any other women in his orbit at all—even if he only picked out a second wife or partner in order to have a child with her. There was simply no possibility of that, he insisted.
Lydia was concerned to hear this news, especially because it was unlikely that Michael and Angela would be able to procreate naturally at this point. "If Angela could permit Michael to have a second wife, the second wife could have a child, and that wife could bring the child into Angela's care. There's no problem about it," Lydia explained to 90 Day Fiancé producers.
But if Angela didn't allow it, Lydia predicted, it could cause a rift between the couple.
Michael admitted he had 'doubts' because of Angela's fertility
As for Michael, he made it clear that his first choice was to have a child with Angela. But if that wasn't possible, the 90 Day Fiancé star confessed that he might have to rethink his decision to marry her.
"It's very important to me to have a child," he said. "Everyone in my family is expecting me to have a child. If Angela could not have a baby, I would kind of have some doubts for us to get married."
Still, Michael hoped for the best. "Angela told me she was going to try her best, her very best, to have a baby with me," he said optimistically.
Unfortunately, however, Angela hadn't yet broken the news to Michael that her ob/gyn appointment in the U.S. hadn't gone well. So it seemed that there might be plenty of doubt to come.