'90 Day Fiancé': Michael Jessen Claps Back At a Fan Who Says He and Juliana Custodio 'Look Like Father and Daughter'
Michael Jessen and Juliana Custodio have gotten a lot of online criticism since they first appeared on TLC's 90 Day Fiancé Season 7. 
To many fans, the international couple initially seemed like an unlikely pair. Michael is a 42-year-old divorced dad of two, while Juliana is a much younger Brazilian model who met the Connecticut wine entrepreneur on a yacht in Croatia. Their nearly 20-year age difference and very different financial backgrounds left some fans skeptical of the couple's motives.
But Michael and Juliana, now married and living together in the U.S., have repeatedly pushed back against social media hate. 
In addition to calling out 90 Day Fiancé producers for allegedly misrepresenting parts of their story, they have sometimes responded directly to critics on Instagram to defend the authenticity of their relationship. Most recently, Michael shared screenshots of a stranger's social media criticism about his age gap with Juliana on his Instagram stories.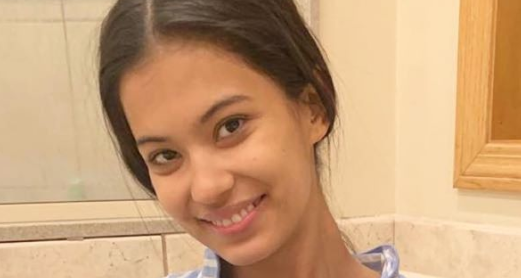 Michael shared a negative DM from a disgruntled '90 Day Fiancé' viewer
It all started innocently, when Michael shared a cute selfie of himself with Juliana on his Instagram stories. "Last night," he captioned the snapshot with a series of heart emojis.
But one 90 Day Fiancé viewer took the chance to criticize Michael and Juliana for their age gap. Michael screenshotted his exchange with an Instagram follower, captioning it sarcastically: "Well, she started it…am I right?"
"You guys look like father and daughter," the follower wrote to him in a direct message in response to the couple's selfie.
But Michael wasn't about to take the criticism lying down. "Did taking the time to write and send this direct message to me make you feel better about yourself?" he wrote in response.
When she didn't respond, the 90 Day Fiancé star followed up with two more messages to the critic. "Hello? Are you still there?" he wrote, followed by: "You took the time to send me this message and now I'm getting ghosted?"
Finally, the user responded that she didn't think Michael's nearly 20-year age difference with 23-year-old Juliana was appropriate. "I'm not going to have a childish feud with you," she wrote to the 90 Day Fiancé star. "As a mother of a 27 yr old and [an] 18 yr old young [woman] I don't agree with males like you being with youngsters just starting their lives. That's all."
Juliana was proud of her husband for defending her
When popular 90 Day Fiancé blogger John Yates shared the screenshots of Michael's online debate on his Instagram account, @johnyates327tv, Juliana made it clear that she was proud of her husband for standing up for himself and their relationship. 
"My baby," she commented under the post, adding a clapping emoji.
Darcey Silva's ex, Tom Brooks, from 90 Day Fiancé: Before the 90 Days, offered his own message of support with the hashtags "street cred" and gangster." 
Most other 90 Day Fiancé fans agreed that the couple's age difference was not anyone's business. "Doesn't want to have a childish feud when she's been called out," one commenter wrote about the social media critic. "He's not with one of her daughters so she just needs to take a damn seat."
The '90 Day Fiancé' star has opened up in the past about his portrayal on the show and online hate
This is far from the first time that Michael and Juliana have spoken out against criticism of their relationship. Both Michael and Juliana, as well as Michael's ex-wife Sarah Jessen, her new husband Sean Naso, and even their son Max, have pushed back throughout the airing of 90 Day Fiancé Season 7 about online trolls and the show's editing. 
After the 90 Day Fiancé episodes in which Juliana and Michael appeared to argue about a potential prenuptial agreement, both cast members took to social media to stand up for their relationship. In one Instagram post, Michael called the couple's televised meeting with a prenup mediator a "bunch of manufactured bull****." He even added, "Shame on you Sharp Entertainment and TLC."
When the episode aired, Juliana penned her own message in support of her husband after online negativity got them down. 
The 90 Day Fiancé star raved about Michael alongside a slideshow of the pair's best moments together, writing: "I just [want] to share how much I love this man, and so many sacrifices he made just to be with me, isn't fair he being attacked just for what people [see] on tv…he doesn't deserve all this hate, he is a prince, I'm so happy that [in] real life he is the most amazing human being I have ever met and has a beautiful soul, love you."