'90 Day Fiancé': Michael Jessen Praises Castmates Tom Brooks and Syngin Colchester, Seems to Criticize TLC
Michael Jessen and Juliana Custodio grew close with several of their castmates—like Syngin Colchester and Tania Maduro, as well as Darcey Silva's ex, Tom Brooks—over the course of the seventh season of TLC's 90 Day Fiancé.
Recently, Michael took to his Instagram stories to share a snapshot of several of the season 7 castmates before quarantine lockdown sent us all back home. Tom, too, reflected on the solid friendships he built with his fellow 90 Day Fiancé cast members.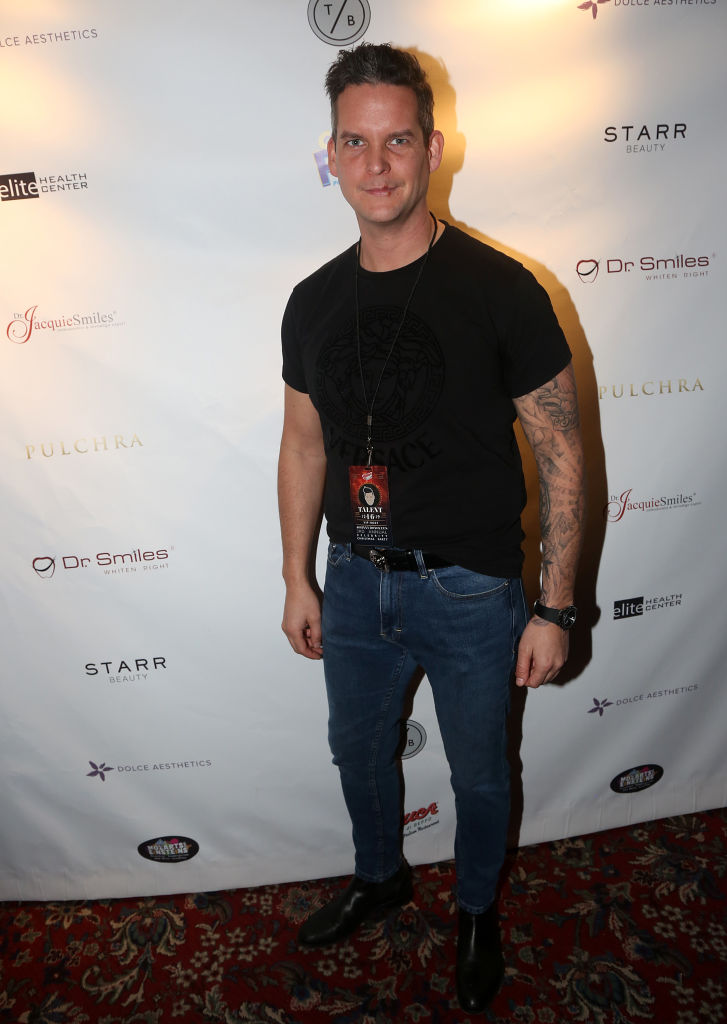 Michael wrote a kind post about his '90 Day Fiancé' castmates
Sharing a picture of himself with his friend Hammy (who guest starred on 90 Day Fiancé: Before the 90 Days), along with Tania and Syngin and Michael and Juliana, Tom recently wrote a brief Instagram post about his good times with his castmates. "@hammy3222 certainly knows how to throw a party that's for sure. When we could socialize," Darcey's ex captioned the picture.
Michael, in turn, posted the snapshot in his Instagram stories and reflected on how close he and Juliana had gotten with other cast members.
"Many of us 90 Day Fiancé cast members have become family," the dad of two wrote in an emotional post. "@julianacustodiooo and I feel blessed to have these wonderful people in our lives (I wish the same could be said for our 'parents'…who know who THEY are)…we feel more like orphans brought together, enduring similar life experiences with only each other to rely on and with virtually ZERO guidance or support and quite the opposite actually."
The 90 Day Fiancé star ended his comment by tagging a few other cast members he'd been friendly with. "I am thankful for all of my fellow 90DF'ers with whom we are navigating this bizarre and challenging journey," Michael wrote—tagging Angela Deem, Tim Malcolm, Ashley Martson, Emily Larina, Sasha Larin, Anna Campisi, and Blake Abelard.
Michael and Juliana clearly have fond memories of their time with other couples trying to make international love work across the miles.
Still, Michael—who has criticized TLC producers in the past for how they portrayed his relationship with Juliana—appeared to critique the franchise again with his references to the cast's "parents" and their lack of support and guidance along the way.
Other cast members joined in with their own nostalgia
Other 90 Day Fiancé cast members joined in to share the love after Tom and Michael expressed their appreciation for the friendships they'd built through TLC.
"The best ever ❤️❤️❤️❤️ miss you guys, I hope you are all doing well and safe," Juliana wrote under Tom's post.
"Miss you all too, can't wait til we can all do it again after this time passes," Tom replied, hinting at future 90 Day Fiancé reunions among the cast.
Syngin, too, joined in the lovefest, commenting: "This was awesome till we all meet again."
And Tom made it clear that no TLC crew members would be allowed at any future cast get-togethers. "No film crew for the party?" one Instagram user wondered.
"No they're not allowed haha," Tom quipped in response.
'90 Day Fiancé' fans were impressed that the cast built solid friendships
Many 90 Day Fiancé fans were happy to learn that, behind the scenes, many of the couples had built lasting bonds. "Keep the faith. I love seeing cast members friends after the fact," one viewer praised the group.
And given the difficulties that come along with broadcasting your relationship—especially one complicated by visa applications and long distances—to the world, some fans were impressed that the couples found support in one another. "I love this pic. You have all become close friends. I'm happy for all of you," one wrote.
Referring to Syngin and Tania and Michael and Juliana, another Instagram user wrote, "These were the other couples that I liked and didn't fast forward through my taping."
Still, it wouldn't be a post from a 90 Day Fiancé cast member if there wasn't a critic or two afoot. "Tom you're irrelevant now. Go away and stay away," one commenter wrote.
But Darcey's ex was quick with a comeback, retorting: "This is my page, do yourself a favour and f**k off…unfollow it's easy."