'90 Day Fiancé': Michael Jessen Shares Shocking Details of Juliana Custodio's Alleged Past
Michael Jessen from Greenwich, Connecticut, and his Brazilian love Juliana Custodio have already raised eyebrows and drawn a great deal of fan attention on the newest season of TLC's 90 Day Fiancé. 
For starters, 42-year-old divorced father Jessen and 23-year-old model Custodio have a sizable age difference. What's more, they met in a rather unconventional way: on a yacht in Croatia, at a party where Custodio was working at a model. 
In the season's first episodes, the couple has pushed back against prostitution claims and fought back against arguments that they're only together because of Jessen's financial generosity. 
Now, Michael Jessen took to social media to share shocking claims that Custodio was a victim of human trafficking as a younger woman and even that she worked in a sweatshop as a child.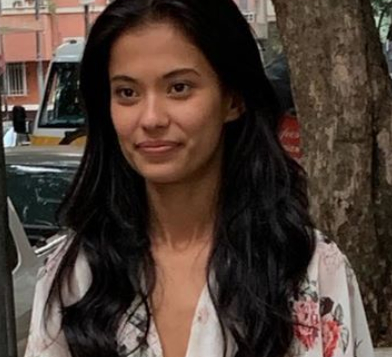 The '90 Day Fiancé' star has pushed back against claims of prostitution and exploitation
On the Nov. 10 episode of 90 Day Fiancé, "They Don't Know," Jessen shocked fans by revealing that he might have spent six figures on his younger lady love over the course of their two-year relationship. 
When asked by TLC producers how much he thought he'd spent on Custodio so far, Jessen said he hadn't kept track. But when they mentioned figures like $100,000 and even $150,000, Jessen evaded the question, making many fans think that he had indeed spent that much or more on his partner. 
Jessen also revealed that he had given Custodio his bank cards and credit cards to use while she was in Brazil. She had even bought a car with one of the cards. Still, Jessen and Custodio have both pushed back against their 90 Day Fiancé portrayal on social media, insisting that they are together for love and love only. 
Michael Jessen posted about Custodio's allegedly difficult personal history
Sharing a repost by none other than his ex-wife, Jessen praised Custodio on Instagram in mid-November. The Model Manifesto, a blog and podcast run by Rebecca Pearson that fights against abuse and exploitation in the modeling industry, highlighted Custodio's story back in January. 
The post alleged that Custodio had been through countless forms of abuse, exploitation, and human trafficking as a child.
"One of the most inspirational stories we have ever heard posted on the blog today," the post began. "Brazilian model @julian.custodio worked in a sweatshop from the age of 8, was sent to model in China without speaking a word of English, was kidnapped by her agency to lose weight and despite working three jobs per day for a month, never received any of the money she earned." 
The Model Manifesto added that Custodio's story was ultimately one of personal and economic triumph. "Today she lives in Europe and works as a successful model supporting her entire family, has set up two businesses and is looking forward to becoming a Doctor," it read.
"Thank you for allowing us to tell your story to help countless others understand the dangers that modeling can involve and for showing the most important lessons in life are learned by living," the post concluded. 
Jessen thanked his ex-wife for posting the story, as did Custodio. Jessen also shared that what fans saw on 90 Day Fiancé wasn't the whole story, writing, "There is a lot that people have yet to learn about [Juliana.]"
Fans had mixed reactions to Jessen's post
Some fans reacted to Custodio's story with compassion. "So inspired!!! Definitely one of the best couples on the show—rooting for you both to finding happiness and continued success!" one Instagram user commented under Jessen's post.
Other 90 Day Fiancé fans were skeptical about the claims in the post, especially given Custodio's evident penchant for spending. "If anyone believes any of this, I have ocean front property in Nebraska I'd like to sell," said one critic. 
But Jessen fought back, writing in response, "She was living in Milan when we met…we met in Croatia during summer parties. She has not attended medical school…a dream of hers is to become a doctor." 
He also elaborated on the story from the modeling blog, adding, "When she was 8 she had to work as a seamstress to help her family afford to live…she went to China shortly after turning 19 for modeling…while in China she was abducted by someone from her agency and was locked in a room for three days." 
Jessen concluded that, while he knew not everyone would believe them, he and Custodio had nothing to hide and had "no incentive" to tell anything but the truth.