'90 Day Fiancé': Michigan Courts Demand Stephanie Davison, Skin Envy Owner, Walk Back COVID-19 Claims
90 Day Fiancé star Stephanie Davison is in hot water with the Michigan attorney general. The reality star and owner of Skin Envy recently made televised claims about the effectiveness of Skin Envy procedures in boosting the immune system and possibly helping to fight COVID-19 as a result. This claims resulted in some demands from the attorney general — and a bit of a jab at Stephanie Davison as well.
'90 Day Fiancé' star Stephanie Davison makes baseless claims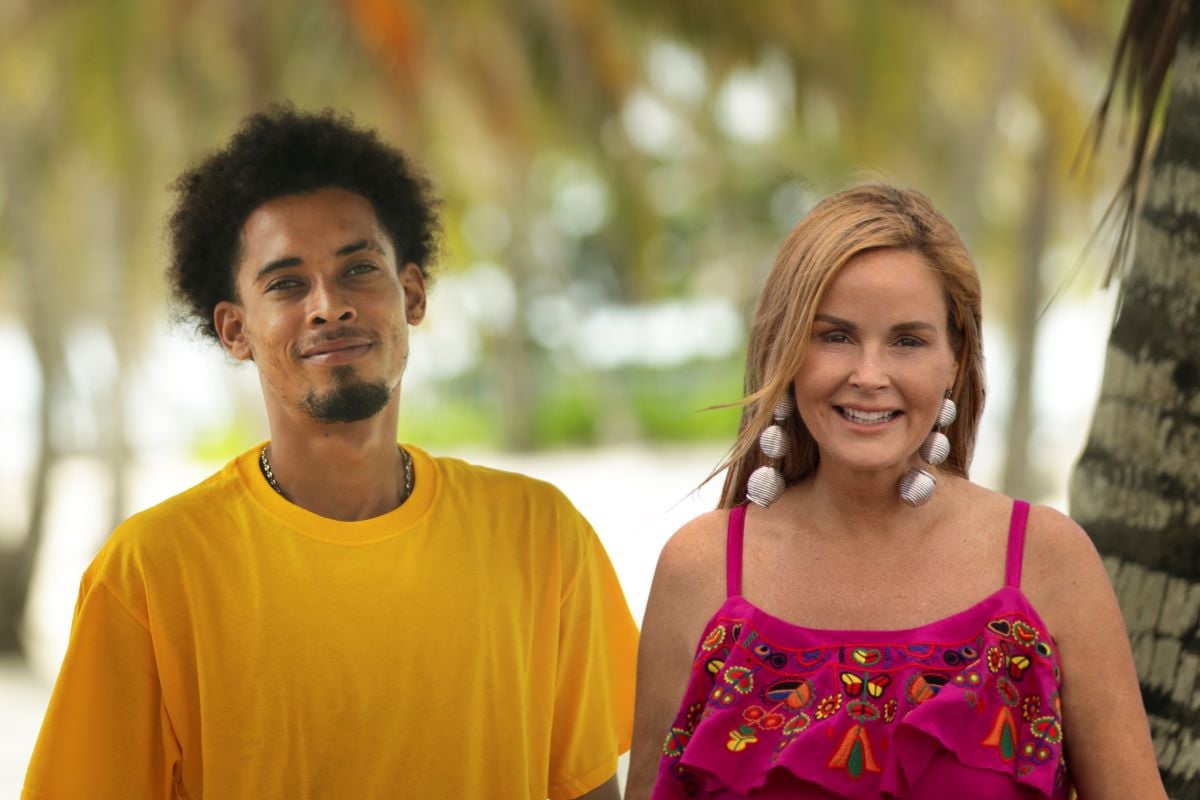 RELATED: '90 Day Fiancé': Colt Johnson Invites Chrissy Teigen and Seth Rogen to Wedding
Following the recent spread of unscientific misinformation around COVID-19, it's no wonder that governments are cracking down on the issue.
90 Day Fiancé star Stephanie Davison recently joined the ranks of health and wellness grifters when she claimed on television that her Skin Envy ipamorelin/sermorelin injections boost the immune system and fight against COVID-19.
"So, I'm thankful and now I've been vaccinated so I will not get it ever now. So I'm so grateful and I've had people tell me in the medical field that it is probably due to the ipamorelin/sermorelin," Davison said on television.
Davison did not note any of the injections potentially harmful side effects, which are also absent on the Skin Envy website.
Michigan attorney general displeased with Skin Envy owner
The 90 Day Fiancé star provided no evidence to back up her claims, hearkening back to times when individuals baselessly claimed that hydroxychloroquine helped to fight against COVID-19.
"For over a year now, consumers have been barraged with misinformation regarding Covid-19 prevention," wrote Michigan Attorney General Dana Nessel, per Detroit News.
"While we commend your statement in support of one type of injection for prevention — vaccination — your false claim regarding sermorelin injection prevention is troubling, especially as it may encourage consumers to purchase sermorelin injections from your business in lieu of receiving a free vaccination."
"Misleading and false claims related to consumer products will not be tolerated. It is my hope Ms. Davison will abide by our notice and that further action is not necessary in this matter," Nessel added.
"There are proven, scientific methods to prevent COVID-19. We urge Michigan residents to get the safe and effective COVID-19 vaccine. … Michiganders should be suspicious of claims that products such as sermorelin can prevent them from getting COVID-19," explained Dr. Joneigh Khaldun, MDHHS deputy director of health.
Fans react to the news
90 Day Fiancé fans seemed amused and unsurprised by the news — Stephanie Davison earned herself a reputation as something of an eccentric on the show.
"Watching her season currently and this woman is actually out of her goddamn mind. Normally, even the wildest cast members I can feel sorry for or can laugh at a little but Stephanie is on a whole other level! Like, I'm scared for her and I am scared of her," joked one Redditor.
"Imagine trying to capitalise on a worldwide tragedy. She and [Jesse Meester] should team up to take advantage of this crisis together," added another user.
"She makes her money scamming people, offering bullsh*t 'anti-aging,' treatments. These spas are nothing but a bunch of pseudoscience bull pedaling a bunch of snake oil as treatment. It's no different then her psychic friend she has on speed dial," pointed out one Redditor.