'90 Day Fiancé': Mike and Natalie Butt Heads Over Therapy, Fans Think It's Over
90 Day Fiancé couple Mike and Natalie are leaving fans wondering if they stand a chance together. The two faced some major differences last season that resulted in a dramatic cliffhanger. This season, things don't seem to have improved. The reality couple is not on the same page when it comes to lifestyle, and some recent arguments about and during therapy have left things looking grim.
'90 Day Fiancé' couple Mike and Natalie struggled last season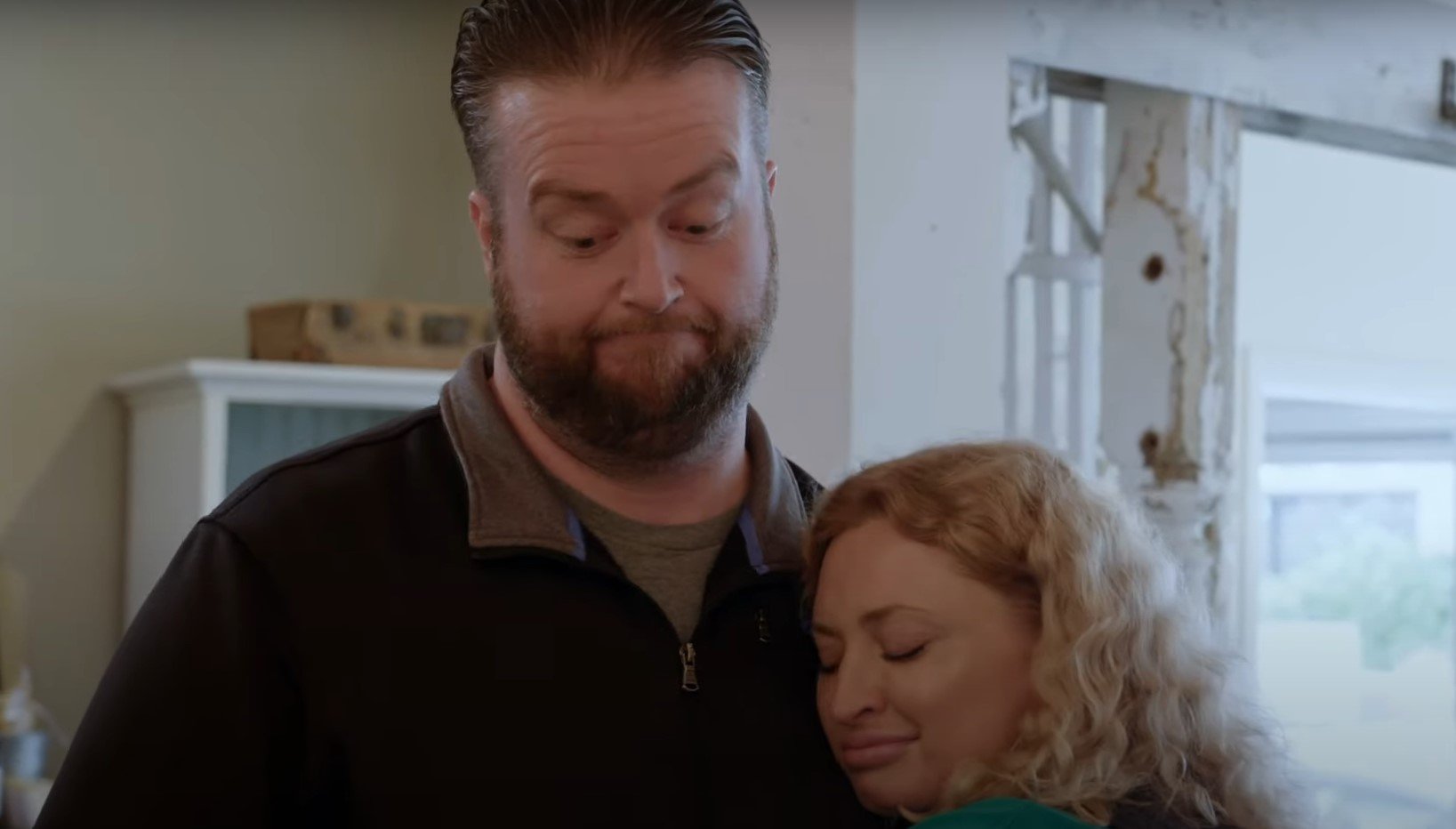 RELATED: '90 Day Fiancé': Danielle Jbali Says She Gets Tons of DMs — Including This Married Man
90 Day Fiancé couple Mike and Natalie left their first season on a sour note. Many fans didn't expect the couple to last for another season together, especially after what transpired.
Mike and Natalie sat down with producers to discuss the state of their relationship towards the end of their first season on the franchise. The producers asked Natalie if she loved Mike. Natalie struggled to answer.
"I think we have a potential. Cause he's a good guy. He's a good guy and there are a lot of moments that are good," she answered. This left Mike feeling disappointed. He told the producer that it sounded as if Natalie wouldn't miss him if he left.
Natalie went on to add that she has feelings for Mike that could grow to love. That wasn't enough for Mike, who called it a "f*cking wrap," and prepared to pack his bags.
Natalie threw her engagement ring into Mike's suitcase, and told producers it was a test to see if Mike cared enough to fight for her. Mike didn't take up her gauntlet.
"I gave you a ring for a reason because it meant something to me. It obviously doesn't mean anything to you," he told Natalie.
Couples therapy was a sticking point
Since then, the 90 Day Fiancé couple hasn't done much to improve their status in fans' eyes. If anything, it's become increasingly apparent that Mike and Natalie have very different lifestyles and goals.
Natalie eventually told Mike that she'd like the two of them to attend couples therapy together.
"I would like to buy for us both a session for us to visit a psychology family advisor," she informed Mike. He was quick to shoot the idea down.
"Not right now. I'm not interested," he replied. Natalie asked him why.
"What do you think needs to be talked about?" he asked. She told him, whatever he feels like. He asked her to elaborate on what she wants to discuss.
"I just feel like since we come from different mentalities and we have some problems, it can be fixed easily," she replied. Mike looked doubtful and didn't reply. She told him it was important for them, and he continued to shoot her down.
'90 Day Fiancé' fans wonder if Mike and Natalie are still together
Eventually, the 90 Day Fiancé couple visited a therapist per Natalie's request. It didn't take long for it to become apparent that Mike and Natalie had bigger issues on hand. Some of what was said had fans wondering if Mike and Natalie are still together at all.
"[The] first step is to admit you have a problem. Problem is, we're not in love anymore," Mike said.
"I don't want to make all these plans, and if it's not there, then maybe we just need to come to a conclusion that it's not there," he added, leaving Natalie shocked.
"Think they should call it a day and cut ties. Neither of them are really into it," opined one Redditor.
"Ugh. Their relationship clearly ended last season. There's no chemistry between them and you could see that Mike just gave up at this point. Natalie go home," added another user.