'90 Day Fiancé': Mike Blames Bad Editing for Backlash With Ximena — 'It's Getting To Be Too Much'
Mike Berk blames editing for making him look bad, but many '90 Day Fiancé' fans aren't convinced it's the edit.
90 Day Fiancé: Before the 90 Days Season 5 cast member, Mike Berk is receiving backlash for the way he treated his then-girlfriend, Ximena Morales on the show. However, Mike claims that the fight with Ximena was edited to make him look bad. Here's what he had to say.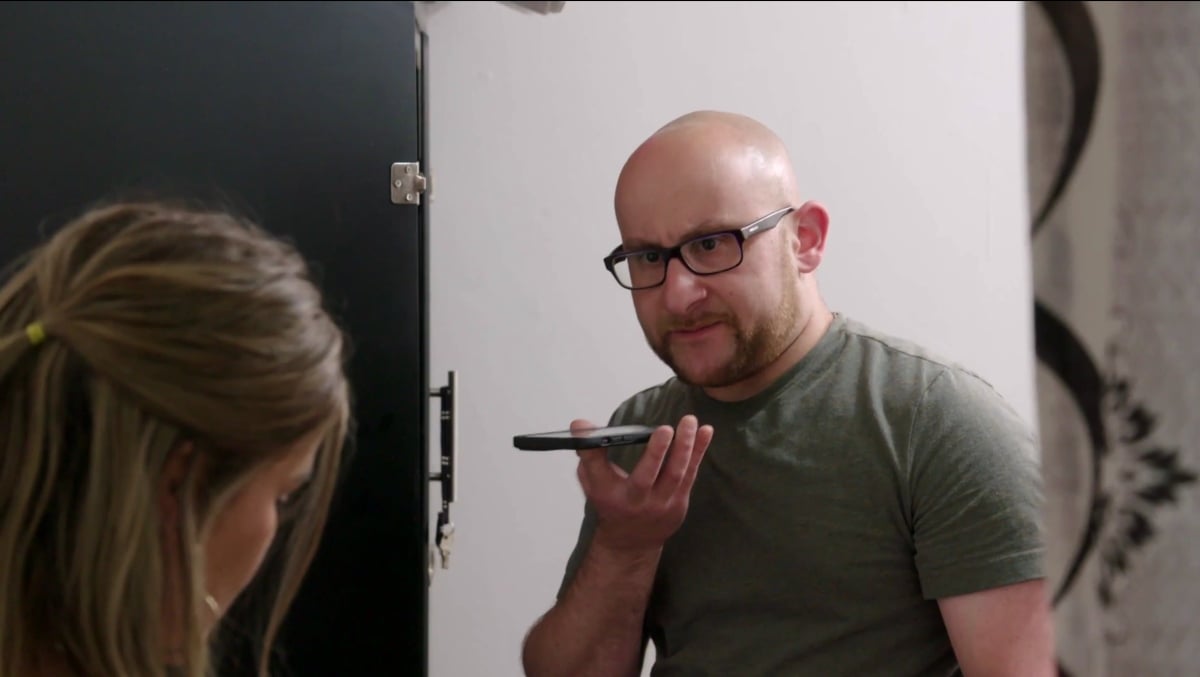 Mike gets backlash for the way he treated Ximena
On the March 27 episode of Before the 90 Days, Ximena gives Mike the engagement and wedding rings back to him after breaking up. Many 90 Day Fiancé fans were angry with the way Mike and praised Ximena for her maturity during the breakup. Fans called out Mike for using money as a tool to manipulate Ximena in an attempt to make her stay with him.
Many fans were shocked that Mike then tried to shame Ximena for her job as a webcam model, considering that's how they met. When Mike's manipulation attempts didn't work, he resorted to intimidation and refused to leave Ximena's house. He told her, "I paid the rent in this house, so I'm not leaving."
Many fans not only found Mike's behavior alarming but actually dangerous. Mike, a former fan favorite, has officially secured himself a spot as this season's villain after the way he treated Ximena. And he's not happy about it.
Mike says he got a bad edit
After the controversial episode aired, Mike went to Instagram Stories to write about how the backlash had affected him. Check out Mike's Story captured by the Reddit post below:
He wrote:
"Mental health is real and everyone has a breaking point. All the memes and internet jokes have lasting effects. We need to stop pretending that people can take ridicule and abuse all day everyday nonstop on blogs, socials, TV, and articles wont break anyone down on a long enough timeline."
A fan commented on his story, "Last night was unbelievable!" Mike replied, "I know :( the creative license with editing is getting to be too much."
'90 Day Fiancé' fans aren't convinced
Nearly every season, there's a cast member that does something embarrassing and attempts to deflect blame by calling it "bad editing." However, many 90 Day Fiancé fans aren't convinced that Mike is getting a bad edit.
One fan commented on the Reddit post, "This is very true, although then again, if you don't give them any material to work with, I don't know how you can be edited in a 'bad' light."
Another fan wrote, "If anything, they have been editing Ximena to be the villain in the beginning, with her constant complaining about Mike despite his 'good intentions.' Now that the world truly sees him for what he is, it's going to be impossible to change this narrative."
TLC is known to flip the script during a 90 Day Fiancé season by making the good guy look bad. However, no producers made Mike to demean and humiliate Ximena; Mike did that all on his own.
90 Day Fiancé: Before the 90 Days airs Sundays on TLC and discovery+.