'90 Day Fiancé': Mike Youngquist's Mom Says Natalie Mordovtseva Needs to Go Back to Her Country After Explosive Fight
Mike Youngquist and Natalie Mordovsteva have been one of the most discussed couples on 90 Day Fiancé. The pair got married in May 2020 and later moved to Happily Ever After? However, fans didn't understand why the couple insisted on remaining married since they had no chemistry and didn't seem to enjoy each other's company.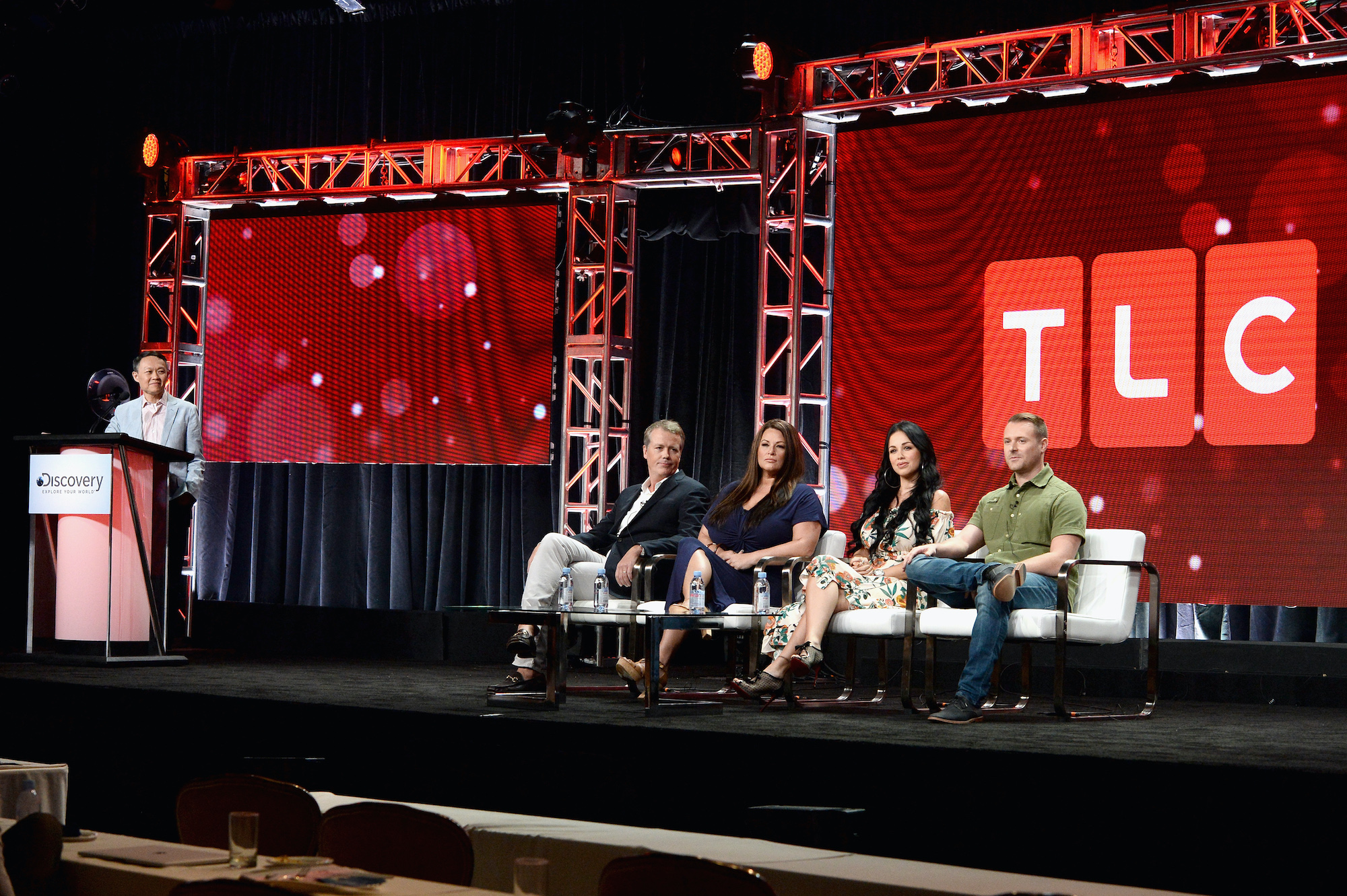 After some time, it looked like the couple was finally ready to call it quits on their marriage, but with the recent explosive fight between Natalie and Mike's mom, things could be over for good.
Mike's mom told Natalie she needs to go back to her country
Mike's mother, Trish, and Natalie haven't always had the best relationship. The two have seemingly had it out for each other since the beginning. However, the pair came to a standstill when Natalie had a meltdown when confronting Trish about some allegations she made about her during their Thanksgiving dinner.
Natalie claimed that Trish had called her a hooker, much to Mike's denial. She also felt Trish was too judgmental of her career goals and wants Mike to have her back. In one scene, Trish offered Natalie a scarf to take home since she knits them. Natalie refused, explaining that she had a conversation with her mom, who told her not to engage with Trish anymore.
She said, "I listen to my mom, bye," and stormed out of the house. When Trish and Mike followed her out to comfort her, she wouldn't calm down. Trish explained that she didn't know what she had done to offend Natalie but mentioned that if Natalie's behavior was acceptable in her country (Ukraine), "then that's where she needs to go.
Natalie and Mike have had a rocky relationship
Natalie and Mike met when their mutual friends named them godparents to their child. Mike said that he thought Natalie was beautiful, and he flew to Kyiv, Ukraine, to meet her after talking to her through the phone.
Their relationship formed part of season 7's storyline as the two never seemed to get along. They constantly fought over everything and anything from class to IQ and miscommunication. As a result, fans didn't think that the couple would make it to another season.
However, their return in season 8 shocked everyone, including Tell-All host Shaun Robinson who admitted her surprise to see that Mike and Natalie were still going strong. Despite all the couple's issues in the previous season, they still tied the knot in the season eight finale. However, fans aren't convinced that they are doing well.
When the two appeared on Happily Ever After, people started pointing out the various red flags of their separation. Fans thought that putting the pair on a show like Happily Ever After was a waste since they were already going to part ways. However, fans are conflicted with a section reasoning that Mike and Natalie could be faking their breakup to up the show's ratings.
Are they still together?
Mike and Natalie went to the Tell-All episode separately, and their interactions with one another were chilly at best. Although fans had speculated about the breakup, Mike's friend eventually confirmed that the pair had called it quits.
Uncle Beau Lawrence revealed that Natalie hadn't gone home for some months, saying, "she can stay away for all I care. When InTouch Weekly asked Uncle Beau if Natalie and Mike were done, he replied, "I'm really hoping so. I pray to God, yes."
Natalie might have also given away the split by giving fans a link on her Instagram stories. The star asked fans to vote for her to be on the cover of Maxim Magazine. Her bio on the voting site had details of the shows she stars in, including Single Life. Some people were quick to point out that her mention of Single Life meant that she and Mike had ended things.