'90 Day Fiancé': Mohamed Jbali Has Slammed TLC Production Before
'90 Day Fiancé' couple Mohamed Jbali and Danielle Jbali are still friends, but when it comes to TLC, Mohamed Jbali seems through.
90 Day Fiancé couple Mohamed Jbali and Danielle Jbali are hard to forget. The pair stirred up some of the most drama on early seasons of the hit TLC show. Now, Danielle Jbali has been seeking out love again on The Single Life, but she also seems to be seeking closure. What's more, Mohamed Jbali has been frustrated with TLC and production lately, claiming they don't focus on Danielle's accomplishments, only their past drama. This isn't the first time the 90 Day Fiancé star has called out TLC. 
'90 Day Fiancé': Danielle Jbali previously called Mohamed Jbali a user
90 Day Fiancé saw Danielle Jbali and Mohamed Jbali going through numerous challenges in their relationship. Many fans wound up feeling as if both sides misrepresented themselves.
Some felt that Mohamed Jbali was using Danielle Jbali for a green card. Danielle, on the other hand, lied about her employment status and her finances. What's more, Mohamed claims she threw tantrums when he didn't feel like having sex. 
The two split up after Mohamed was granted his green card, and Danielle was livid. She tried to organize a case against Mohamed to have him deported. Feeling used, she tried to file for an annulment and not a divorce, in order to push for deportation. 
At one point, she even followed Mohamed and threw a binder full of information into his face.  
"You told me what I wanted to hear to get me to pull that annulment! I am going to guarantee I will get your f*cking a** deported! You're a f*cking user!" she yelled at the time.
Danielle Jbali needed an apology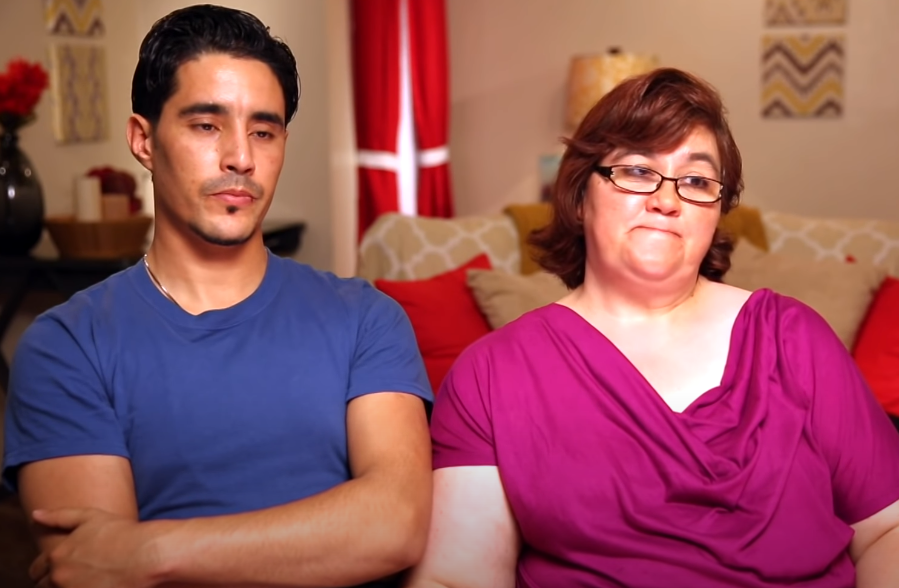 90 Day Fiancé couple Mohamed Jbali and Danielle Jbali were not very amicable towards the end of their relationship, though they may be friendly now. However, Danielle is still seeking closure for some of the things Mohamed said during their relationship. To that end, she called Mohamed with some friends to back her up.
At one point, Mohamed Jbali seems to have told Danielle Jbali that no one would ever want to sleep with her.
"You said the horrible things about me, saying that no man would ever sleep with me and stuff again," she said. "Something like that should never be said to a woman. I need to hear you say sorry."
Mohamed was resistant towards apologizing, but Danielle's friends eventually squeezed an apology out of him, causing Danielle to break down in tears.
'90 Day Fiancé': Mohamed Jbali feels TLC misrepresented him
During a recent segment, Mohamed Jbali called out TLC on 90 Day Fiancé for not focusing on Danielle Jbali's successes. This isn't the first time he's slammed TLC and their producers, however. 
Mohamed Jbali once got into a spat with production while filming a relatively recent segment. The fight was recorded, seemingly by Mohamed or an acquaintance. Mohamed told production that they had effectively ruined his life by cutting and editing the segments with Danielle to portray him in a bad light. 
"You come here and film me with bad intentions, to take only the bad things to create a bad image about me. That's wrong, you cannot do that. Because me and Danielle, we had good times and bad times. We had happy times together and you guys never used any of that," Mohamed Jbali told producers. 
"You only take the part that is going to show that I'm trying to use her for something. Which is not true. How many times on camera did I explain to you why I'm going to leave Danielle? You never took any of that."
"Why? Because with me looking as a bad person trying to use a woman to get to this country, it's going to bring more people to watch your show so you can have more ratings…," he added.