'90 Day Fiancé': Mohamed Jbali Tells TLC to Praise Danielle Jbali, Not Bash Her
90 Day Fiancé stars Mohamed Jbali and Danielle Jbali née Mullins had a challenging relationship during their season on the show. Since then, they've buried the hatchet and developed a relationship as friends. Despite that, TLC frequently brings up some of their more odious interactions on the show — pun intended — and Mohamed Jbali is ready for the network to move on and instead spend time focusing on Danielle Jbali's victories since their failed relationship.
'90 Day Fiancé' couple had a challenging relationship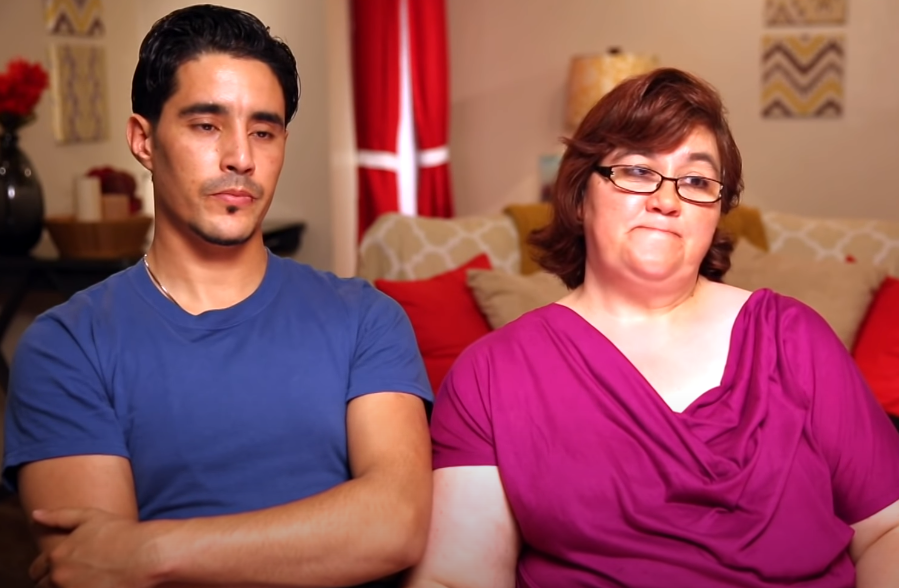 RELATED: '90 Day Fiancé': Danielle Jbali Reveals Foreign Cast Isn't Always Paid
90 Day Fiancé couple Mohamed Jbali and Danielle Jbali are one of the series' most recognized pairings. The two were one of the first majorly dramatic couples to bring incredible moments to the screen — suffice it to say, they left a lasting impression.
Many viewers felt as if Mohamed Jbali was using Danielle Jbali in order to earn citizenship. This view was exacerbated when Mohamed left Danielle shortly after receiving his citizenship.
However, others have pointed out that Danielle Jbali wasn't exactly above board either. She misrepresented her income and employment situation before Mohamed arrived, and additionally struggled to maintain truthfulness with Mohamed during their time together.
What's more, Danielle and Mohamed had one of the most uncomfortable sex discussions in 90 Day Fiancé history during their tell all episode. Notably, Mohamed suggested that Danielle demands sex from him, and throws tantrums when he doesn't want to have sex. He then suggested they had issues in their sex life as a result of some problems Danielle Jbali faces, but preferred not to go into detail.
Danielle, however, had no problem revealing the details to everyone at the tell all — oddly, Mohamed Jbali has faced the flak for that ever since, even though he attempted to keep it private.
"We started facing a problem. … I don't want to say like, this is very private. And instead of taking care of that problem she was like, fighting with me over it. This is something that no man in the world can accept that," Mohamed Jbali said, trying to keep the details to himself.
"He has told people that I smell, and that I peed on him," Danielle Jbali explained.
Danielle Jbali drops uncomfortable bomb during date
Unfortunately for both Mohamed Jbali and Danielle Jbali, bringing up "the smell" situation has become one of TLC's favorite past-times. For some reason, Danielle seems to bring it up often herself.
During a recent episode of 90 Day Fiancé: The Single Life, Danielle Jbali went on a date with a man she seemed to be hitting it off with. For one reason or another — some fans speculate it was a production decision from TLC — Danielle decided to tell her date essentially the same things she said during the tell all, leaving many fans flabbergasted.
'90 Day Fiancé': Mohamed Jbali wants TLC, fans to focus on Danielle Jbali's victories
Since their split, 90 Day Fiancé couple Mohamed Jbali and Danielle Jbali have established a relationship as friends. During a recent segment with Mohamed, the star suggested that TLC should shift its focus. 
Mohamed seemed to become frustrated with host Shaun Robinson and the segment. He suggested that production was not focusing enough on Danielle's accomplishments.

Mohamed pointed out that Danielle Jbali has made great leaps and strides in her life since their relationship, including getting straight A's in nursing school. Fans were thrilled to see Mohamed shaming TLC and production. 
"I LOVED the fact that he brought up about the show constantly dogging on Danielle and really doesn't show any of her success. It's as if she isn't anything without a man in her life. He was truly the biggest cheerleader for her on that stage in his own strange way," commented a Redditor. 
"I clapped when he brought up Danielle's good grades and then peaced out. That's right, Mohamed. Go make your money and leave the a**holes to attack each other (most notably, Colt and Ed). You're too good for this bullsh*t!" added another 90 Day Fiancé fan.
"Shaun and TLC have done nothing but malign a good man, who now gets along with Danielle, and wants to make an honest living. In contrast, they give so much respect and love to disgusting human beings like Ed. It's just wrong on a visceral level," suggested one Redditor.