'90 Day Fiancé': Mohamed Says Yve Is Wasting His Time if She Won't Accept Him
Mohamed and Yve have a serious discussion in the newest episode of 90 Day Fiancé. The season 9 couple, who met on Instagram, experienced tension when Mohamed moved from Egypt to America due to their different expectations in the relationship. Now, in a preview of the June 12 episode, Mohamed tells Yve that he'll leave if she won't accept him.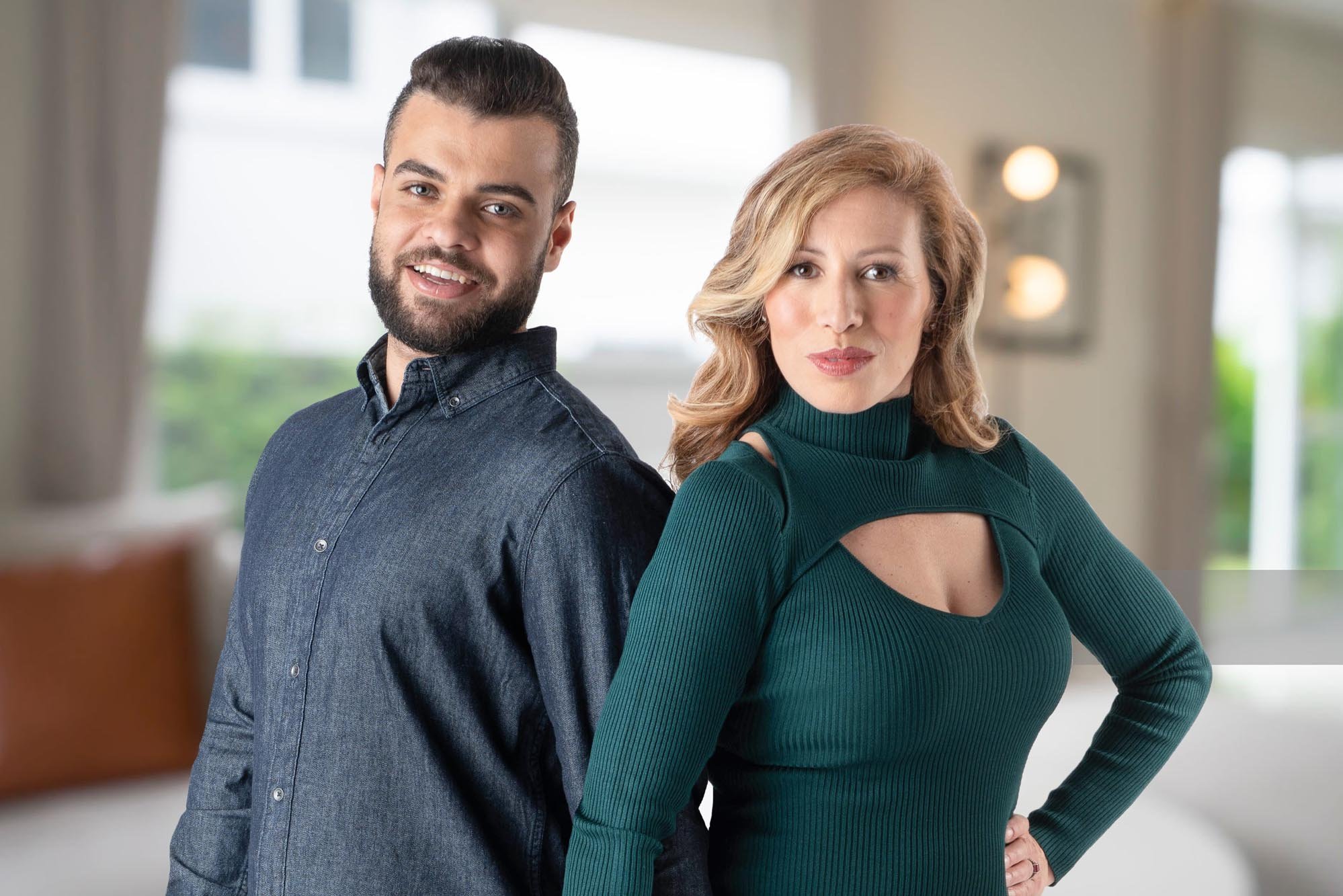 '90 Day Fiancé' Season 9 couple Mohamed and Yve have fought over cultural differences
Mohamed, 25, connected with Yve, 45, over Instagram when he found a photo of her posing in a bikini. The two chatted for a while and fell in love, with Yve often visiting Mohamed in Egypt. Eventually, the two became engaged. After two years, Mohamed finally moved to New Mexico to marry Yve.
Right away, Mohamed's experience with Yve wasn't quite what he expected. He thought Yve would cook for him like his mother did and felt disappointed to know he'd have to cook breakfast for himself. Later, when a plumber came to install a bidet for Mohamed, he scolded Yve for being in the same room as another man.
Tensions only heightened when Mohamed and Yve went out to meet Yve's friends. Before they left, Mohamed wanted Yve to wear a jacket that would cover her sheer dress. Then, Yve's friends expressed concern that Mohamed would try to change Yve — and Yve had the same fear.
The couple entered a heated argument on the way home, with Mohamed saying he thought Yve dressed too inappropriately. At one point, he asked if she would choose a bikini over him. Meanwhile, Yve told Mohamed that America had a different culture.
Mohamed calls Yve out for not accepting him in a new preview clip
In a clip shared ahead of the newest episode, Yve and Mohamed continue their discussion about their expectations. Mohamed says in a confessional that he hoped Yve would be more accepting of his culture.
"You know who I am since two years before I ever came here," he tells his fiancée. "If I did hide anything from you, let me know because I was very clear with you about everything."
Yve feels the same way about her side, telling Mohamed that she wants him to accept her.
"Do you accept that I'm an American woman and not Islamic and I'm not Muslim?" she asks.
Mohamed adds that Yve is making him out to be controlling and says her friends might negatively influence her.
Back in the confessional, Yve admits that she and Mohamed didn't talk much about cultural expectations when they started dating. However, Mohamed insists Yve could clearly see his culture when she visited Egypt.
"She went to the same city I was living in four times. That's who I am. It was very clear," Mohamed adds.
"We were on vacation. I didn't get to see the day in, day out of how a person would normally act," Yve responds.
In the end, Yve tells Mohamed that she's "sad, scared, and nervous" about how they will compromise. Meanwhile, Mohamed says he won't change himself and he'll "leave after the 90 days" if Yve can't accept him.
Many '90 Day Fiancé' fans are picking sides in the debate
90 Day Fiancé viewers see both sides of the coin in Yve and Mohamed's relationship. While some have called Mohamed out for double standards, others agree Yve could have paid more attention to the culture before their engagement.
"Something that should've been discussed before Mohammed came to the US, that they should've accepted each other as is. I'm all for two people accepting their differences in a relationship, but if you can't get past that? Don't become involved with one another," one fan wrote on Twitter.
"Yve is accepting him for who he is. He wouldn't accept her for who she is. I am scared for her because he is already blaming her friends for things, it is a sign that he wants to isolate her from the rest of the world," another person added.
90 Day Fiancé Season 9 airs on Sundays at 8 p.m. ET on TLC.
RELATED: '90 Day Fiancé' Season 9: What Does Yvette Do for Work?