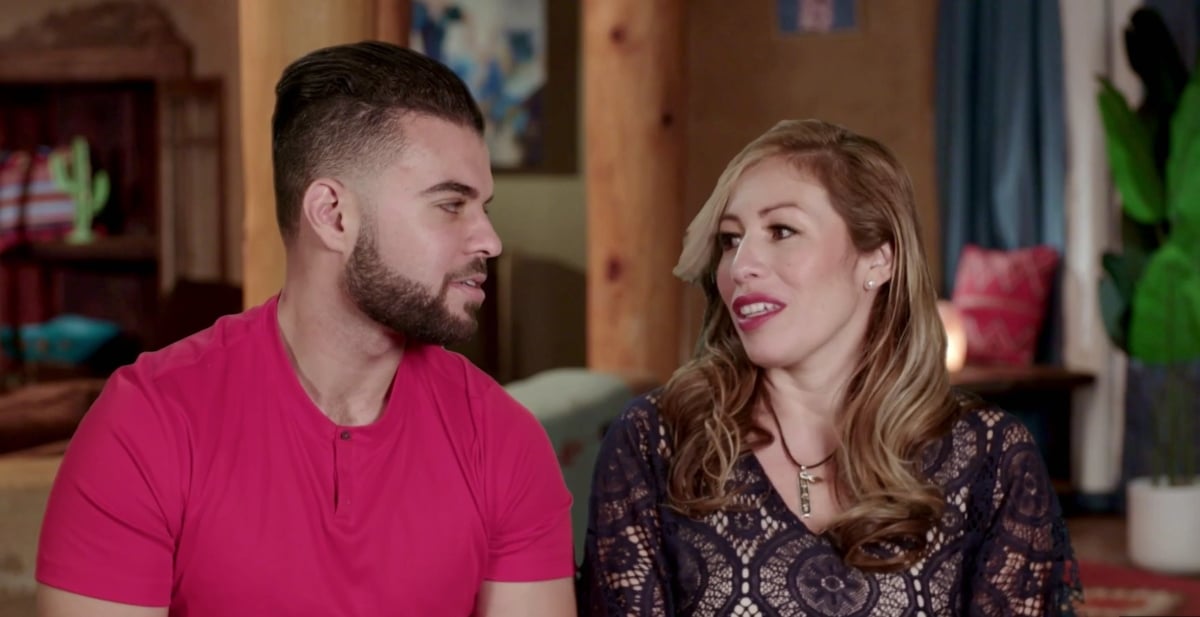 '90 Day Fiancé': Mohamed's True Colors Come Out in Argument to Yve — 'I Want My Green Card'
On '90 Day Fiancé,' Mohamed gets angry at Yve for postponing the wedding because it postpones him getting his Green Card. Is that why he's with Yve?
In the preview for the upcoming episode of 90 Day Fiancé Season 9, Mohamed Abdelhamed demands that his fiancé, Yvette 'Yve' Arellano do the paperwork for his US citizenship. He tells her, "I want my Green Card." Is Mohammed showing his true colors? Is he only with her for a Green Card?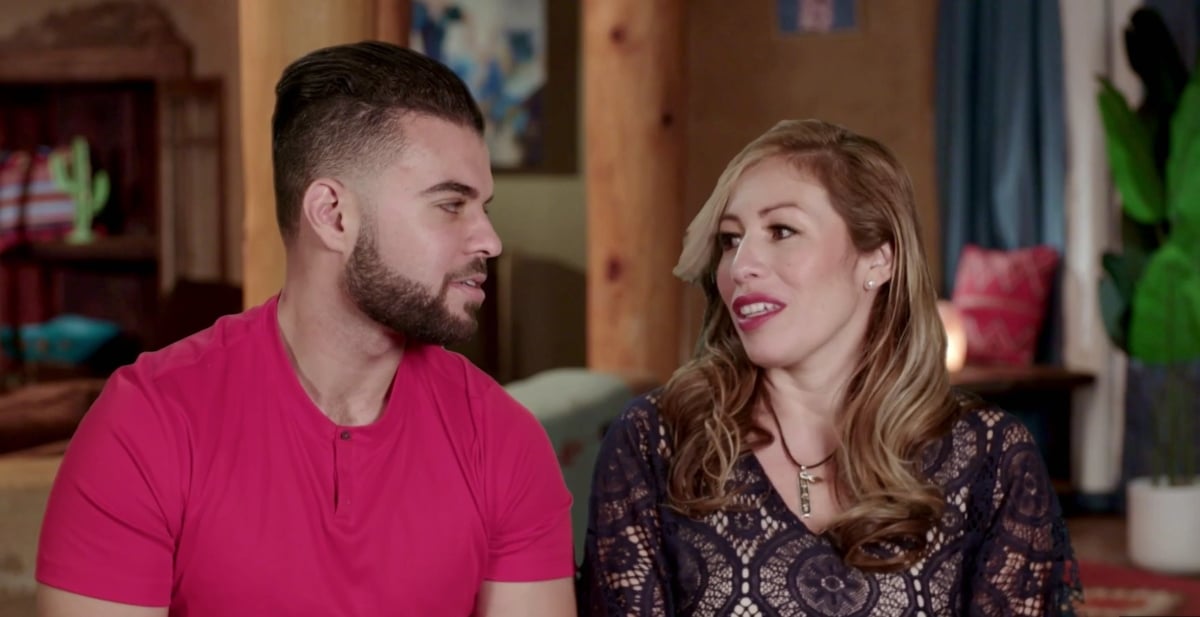 Mohamed wants his future children to be raised Muslim
In the June 26 episode of 90 Day Fiancé, Mohamed and Yve work out at a gym together, where they end up discussing their plans to have future children. 48-year-old Yve admitted she wants to have a baby with her 25-year-old fiancé, Mohamed. She is already the mother of her 12-year-old special needs son, Tharan, who wants to be a big brother.
Despite the 23-year age gap, Mohamed and Yve are willing to try to have another baby, if Yve is able to conceive. However, the argument of how the couple will raise the child becomes the more significant issue. In the episode, Mohamed tells Yve that his child must be raised Muslim, like him.
He tells her, "Let me make something clear, my child. You can't get him confused about his religion. While I'm teaching him something." Yve, who has no intentions of converting to Islam, tells Mohamed that she would rather let their child have the right to choose their religious beliefs.
However, Mohamed stands his ground. He says, "It's very simple. My child will be Muslim." He tells her, "Let me be very straight with you. If my child will not be a Muslim, I prefer not to have a child."
Mohamed's true colors come out in an argument with Yve
In the preview for the upcoming July 3 episode of 90 Day Fiancé, Yve and Mohamed argue over paperwork for his citizenship. While driving together, Yve tells Mohamed, "So, unfortunately, we're going to have to push the wedding back like a whole 'nother month."
Upset and surprised by the news, Mohamed tells Yve, "Are you kidding me?" He says, "I want my Green Card." He tells the cameras, "If she doesn't want to file this paperwork, why she bring me here? Like, I don't understand [sic]." Then, Mohammed threats Yve. He says, "Maybe you don't want to get married. I can start packing my bags."
Is Mohamed only after a green card?
Many 90 Day Fiancé fans are convinced that Mohamed is purely for Yve for a Green Card. And after hearing Mohamed demand her to rush the process so he could attain his Green Card was a major red flag for viewers.
One fan wrote about how shocked they were after seeing the scene with Mohamed. They wrote, via Reddit, "The 'next time on 90 day fiancé; teaser with Mohamed practically scolding Yve for wanting to push back the wedding … 'I want my green card'"
Another fan said, "My jaw dropped when he said that." Other fans believe that Yve is being "naive" and isn't paying attention to the glaring red flags presenting themselves.
However, despite their age, cultural, and religious differences, Mohamed and Yve continue to push forward. Will they make it down the aisle? 90 Day Fiancé fans will have to tune in to find out how their journey ends.
New episodes of 90 Day Fiancé Season 9 air Sundays at 8 pm EST on TLC and to stream on discovery+.